Highlights
UPI Lite is a wallet service that lets users load up to Rs 2,000.
A user can spend up to Rs 4,000 per day via UPI Lite.
When enabled, UPI Lite will become the default payment method for payments up to Rs 200.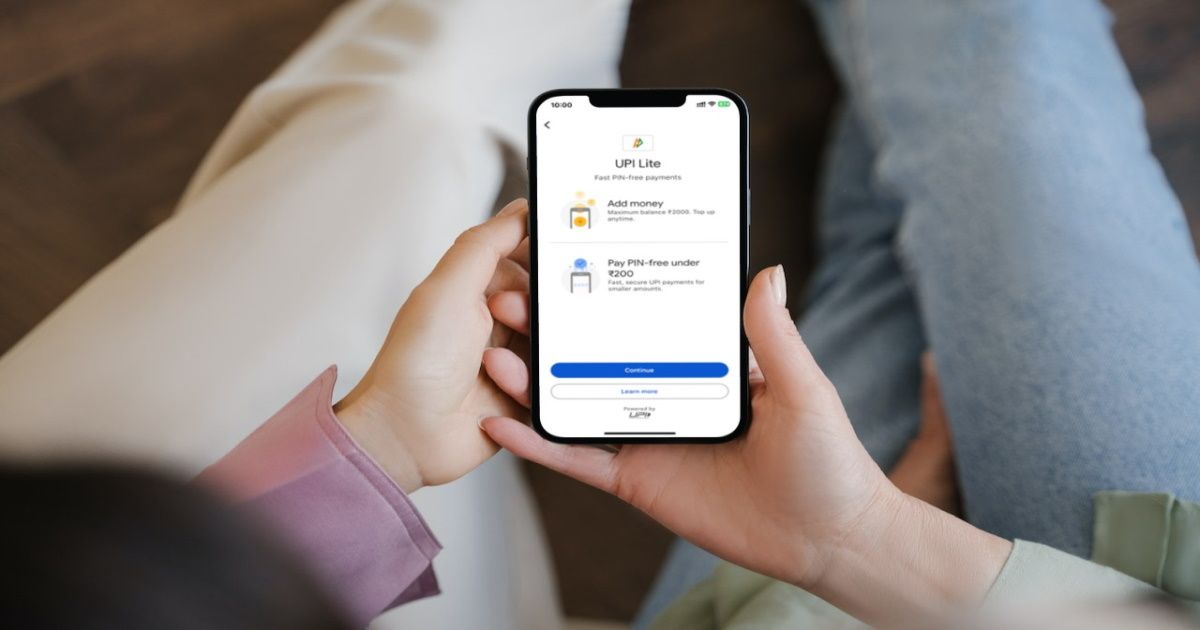 UPI has become the most widely used mode of online payment in the country. A significant chunk of these payments are small-value transactions where it can get annoying to enter UPI PIN every time. This is why the National Payments Corporation of India (NPCI) introduced UPI Lite last year for faster and PIN-free small-value payments. Now, one of the biggest UPI apps Google Pay has rolled out support for UPI Lite. Here is everything you need to know about the feature and how to use it.
Google Pay UPI Lite Features
Google Pay UPI Lite is essentially an on-device wallet service accessible directly from the UPI app. A user does not have to install any other app to utilize its benefits. It neither requires any KYC prior to use. UPI Lite allows users to make payments of up to Rs 200 without entering their UPI PIN. This results in a faster and more seamless payment experience.
A user can load a maximum of Rs 2,000 in the UPI Lite wallet. As for the limit on transactions, one can spend up to Rs 4,000 within 24 hours. One major benefit of UPI Lite is cleaner bank statements. We all know how cluttered our bank statements can look due to these smaller-amount UPI payments we make in our day-to-day lives. However, all UPI Lite payment transactions can be checked through the Google Pay app.
Once UPI Lite is enabled, it will become the default payment method for all small-value UPI transactions. Google further says you cannot use UPI Lite for auto-pay, UPI international payments, and payment collect requests.
Which Banks Support Google Pay UPI Lite?
You can use Google Pay UPI Lite if you have an account in any of the following banks: AU Small Finance Bank, Axis, Bank of India, ICICI, Indian, Kotak, SBI, South Indian Bank, and Union.
How to use Google Pay UPI Lite?
Launch the Google Pay app on your smartphone.
Tap your profile picture in the top right corner.
Tap the UPI Lite option in the payment methods section.
Choose the bank account you want to link with UPI Lite.
Enter the amount (up to Rs 2,000) you want to add to the UPI Lite wallet.
Enter your UPI PIN to authenticate the top-up and voila, you can now start using UPI Lite.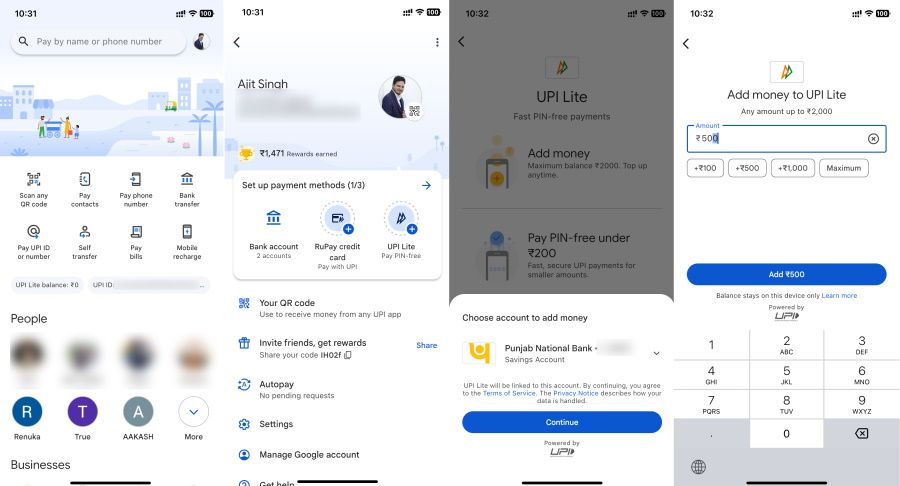 One should note that only one UPI Lite account can be created on Google Pay. It means if you have multiple bank accounts linked with UPI, you can use only one of them for UPI Lite.