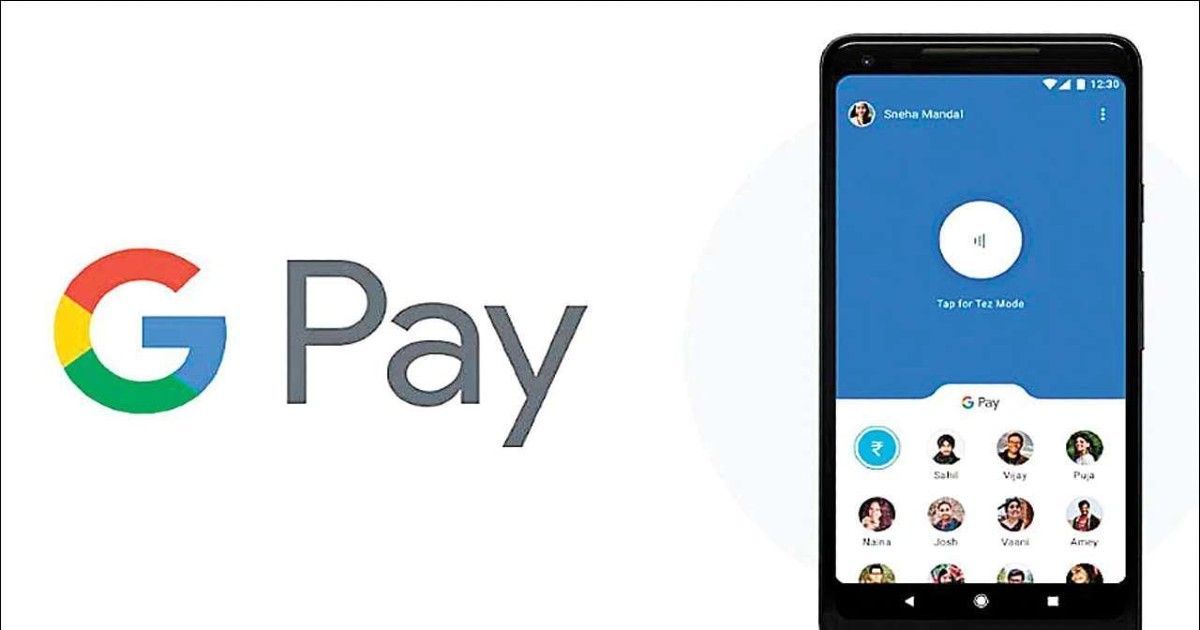 Google Pay is probably one of the most popular online payment platforms in India. The platform is meant to be one of the most secured UPI payments apps in the country and comes loaded with a plethora of options, cashback, and more. However, there comes a point where you are not able to make money transfers or transactions using the Google Pay or GPay application despite having the required balance in your bank account. There are multiple reasons why you are not able to make the transaction and in this article, we are going to tell you why this is the case. So, let's find out the daily transactions limit on Google Pay and other things you should know.
Also Read:
Google Pay Customer Care Number India: How to Contact Google Pay Helpline Regarding Transaction Disputes
What is the Maximum Money Transfer or Transaction Amount Limit Per Day on GPay?
Google Pay or GPay is yet another platform that supports Unified Payments Interface (UPI). The app uses UPI as a mode to make transactions in the country. And just like every other UPI application, it also comes with a limit on the maximum amount transferred from one UPI ID to another. Here's what you need to know about the daily transaction limit on Google Pay.
You cannot send more than Rs 1,00,000 in one day: This simply means that the app allows you to transfer money up to Rs 1 lakh using the application.
You cannot transfer money more than 10 times in one day: The Google Pay application, like all other apps, has a limit on sending money in a single day. This means you cannot send money more than 10 times a day using the app.
You cannot request money more than Rs 2,000: If you are using a Google Pay account, you cannot request money from someone else more than Rs 2,000.
Also Read: Google Meet: How to Record a Video Call in Google Meet as a Participant, How to Enable Recording Option
If you have done any of the above-mentioned steps, you will reach your daily limit and you cannot use the UPI app for making any transactions. If done, then you have to wait until the next day to send more money. So, in order to avoid this, you can send less than Rs 1,00,000 to others using the app.
Also Read: Google Meet: How to Change Background Before and During a Google Meet Video Call on Computer and Android Mobile
What are the Bank Limits for Sending Money via GPay?
Moving on, if your daily transactions are below the UPI limit and still, you cannot send the money, this might be due to your bank has put a cap on UPI transactions. Most of the national banks have revealed the UPI transactions limit one can do in a single day. Check out the list of banks along with their UPI transactions limit:
Name of the Bank
Transaction limit
Daily Limit
Abhyudaya Co-operative Bank
25000
25000
Adarsh Co-op Bank Ltd
50000
50000
Aditya Birla Idea Payments Bank
100000
100000
Airtel Payments Bank
1,00,000
1,00,000
Allahabad Bank
25000
100000
Allahabad UP Gramin Bank
20000
40000
Andhra Bank
100000
100000
Andhra Pradesh Grameena Vikas Bank
25000
100000
Andhra Pragathi Grameena Bank
10000
20000
Apna Sahakari Bank
100000
100000
Assam Gramin VIkash Bank
5000
25000
Axis Bank
100000
100000
Bandhan Bank
100000
100000
Bank Of Baroda
25000
Not set
Bank Of India
10000
100000
Bank of Maharashtra
100000
100000
Baroda Gujarat Gramin Bank
25000
Not Set
Baroda Rajasthan Kshetriya Gramin Bank
25000
25000
Baroda Uttar Pradesh Gramin Bank
25000
25000
Bassein Catholic Coop Bank
20000
40000
Bhilwara Urban Co operative Bank LTD
25000
25000
Bihar Gramin Bank
Mergerd with DBGB
Canara Bank
10000
25000
Catholic Syrian Bank
100000
100000
Central Bank of india
25000
50000
Chaitanya Godavari Grameena Bank
25000
100000
Chhattisgarh Rajya Gramin Bank
25000
100000
Citibank Retail
100000
100000
City Union Bank
100000
100000
COASTAL LOCAL AREA BANK LTD
50000
1,00,000
Corporation Bank
50000
100000
DBS Digi Bank
100000
100000
DCB Bank
5000
5000
Dena Bank
100000
100000
Dena Gujarat Gramin Bank
NA (Merged)
Deutsche Bank AG (Web Collect)
NA
Dhanlaxmi Bank Ltd
100000
100000
Dombivali Nagrik Sahakari Bank
100000
100000
Equitas Small Finance Bank
25000
100000
ESAF Small Finance Bank
100000
100000
Federal Bank
100000
100000
FINO Payments Bank
100000
100000
G P Parsik Bank
100000
100000
HDFC
100000
(RS 5000 for new customer)
100000
Himachal Pradesh Gramin Bank
50,000
50,000
HSBC
100000
100000
Hutatma Sahakari Bank Ltd
100000
No limit
ICICI Bank
10000
(25000 for Google Pay users)
10000
(25000 for Google Pay users)
IDBI Bank
25000
50000
IDFC
100000
100000
India Post Payment Bank
25000
50000
Indian Bank
100000
100000
Indian Overseas Bank
10000
20000
IndusInd Bank
100000
100000
J&K Grameen Bank
20,000
20,000
Jalgaona Janata Sahkari Bank
100000
100000
Jammu & Kashmir Bank
20000
20000
Jana Small Finance Bank
10000
40000
Janta Sahakari Bank Pune
100000
100000
Jio Payments Bank
100000
100000
Kallappanna Awade Ichalkaranji Janata Sahakari Bank Ltd.
25000
200000
Karnataka Bank
100000
200000
Karnataka vikas Gramin Bank
25000
25000
Karur Vysaya Bank
100000
100000
Kashi Gomti Samyut Gramin Bank
100000
100000
Kaveri Grameena Bank
25000
25000
Kerala Gramin Bank
20000
20000
Kotak Mahindra Bank
100000
100000
Langpi Dehangi Rural Bank
10000
100000
Madhya Bihar Gramin Bank
25000
100000
Maharashtra Grameen Bank
25000
100000
Maharashtra state co opp Bank
5000
50000
Malwa Gramin Bank (Bank merged with Punjab Gramin Bank)
10000
25000
Manipur Rural Bank
10000
10000
Maratha co opp Bank
100000
100000
Meghalaya Rural Bank
100000
100000
Mizoram Rural Bank
25000
100000
NKGSB CO-Op. Bank Ltd.
20000
40000
Oriental Bank of Commerce
100000
100000
Paschim Banga Gramin Bank
5000
25000
Paytm Payments Bank
100000
100000
Pragathi Krishna Gramin Bank
20000
20000
Prathama Bank
10000
50000
Punjab and Maharastra Co. bank
100000
100000
Punjab and Sind Bank
10000
10000
Punjab Gramin Bank
10000
25000
Punjab National Bank
25000
50000
Purvanchal Bank
25000
100000
Rajasthan Marudhara Gramin Bank
25000
25000
Rajkot Nagari Sahakari Bank Ltd
100000
100000
Samruddhi Co-op bank ltd
100000
100000
Sarva Haryana Gramin Bank
50,000
1,00,000
Sarva UP Gramin Bank
50000
100000
Saurashtra Gramin Bank
20000
100000
Shree Kadi Nagarik Sahakari Bank Ltd.
100000
100000
South Indian Bank
100000
100000
Standard Chartered
100000
100000
State Bank Of India
100000
100000
Suco Souharda Sahakari bank
100000
100000
Suryoday Small Finance Bank Ltd
100000
100000
Suvarnayug Sahakari Bank ltd
100000
100000
Syndicate Bank
10000
100000
Tamilnadu Mercantile Bank
20000
100000
Telangana Gramin Bank
25000
100000
Telangana State Co Operative Apex Bank
10000
1,00,000
Thane Bharat Sahakari Bank
100000
100000
The Cosmos Co-Operative Bank LTD
10000
50000
The A.P. Mahesh Co-Operative Urban Bank
25000
25000
The Ahmedabad District Co-operative Bank Ltd
10000
25000
The Ahmedabad Mercantile Co-op Bank Ltd
100000
100000
The Andhra Pradesh state cooperative
10000
100000
The Baroda Central Co-operative bank ltd.
15000
100000
The Gujarat State Co-operative Bank Limited
50000
100000
The Hasti Co-operative Bank Ltd
100000
100000
The Kalyan Janta Sahkari Bank
100000
100000
The Lakshmi Vilas Bank Limited
100000
100000
The Mahanagar Co-Op. Bank Ltd
25000
50000
The Malad Sahakari Bank Ltd.
10000
50000
The Mehsana Urban Co-Operative Bank
100000
100000
The Municipal Co-op Bank Ltd.
5000
50000
The Muslim Co-Operative Bank Ltd
100000
100000
The Nainital Bank Ltd
20000
40000
The Ratnakar Bank Limited
25000
25000
The Saraswat Co-Operative Bank
100000
100000
The Surat Peoples Co Op. Bank Ltd
25000
100000
The Sutex Co op Bank
100000
100000
The SVC Co-Operative Bank Ltd
10000
20000
The Thane Janta Sahakari Bank Ltd(TJSB)
100000
100000
The Udaipur Mahila Samridhi Urban Co-op Bank Ltd
100000
100000
The Udaipur Mahila Urban Co-op Bank Ltd
100000
100000
The Urban Cooperative Bank Ltd Dharangaon
20000
25000
The Varachha Co-op Bank Ltd.
20000
40000
The Vijay Cooperative Bank Ltd
20000
200000
The Vishweshwar Sahakari Bank Ltd
100000
100000
Tripura Gramin Bank
10000
10000
UCO Bank
100000
100000
Ujjivan Small Finance Bank Limited
50000
100000
Union Bank of India
100000
200000
United Bank of India
25000
60000
Uttarakhand Gramin Bank
25000
100000
Vananchal Gramin Bank
20000
20000
Vasai Vikas Co-op Bank Ltd
100000
100000
Vijaya Bank
25000
50000
YES Bank
100000
100000
Thanks for reading till the end of this article. For more such informative and exclusive tech content, like our Facebook page