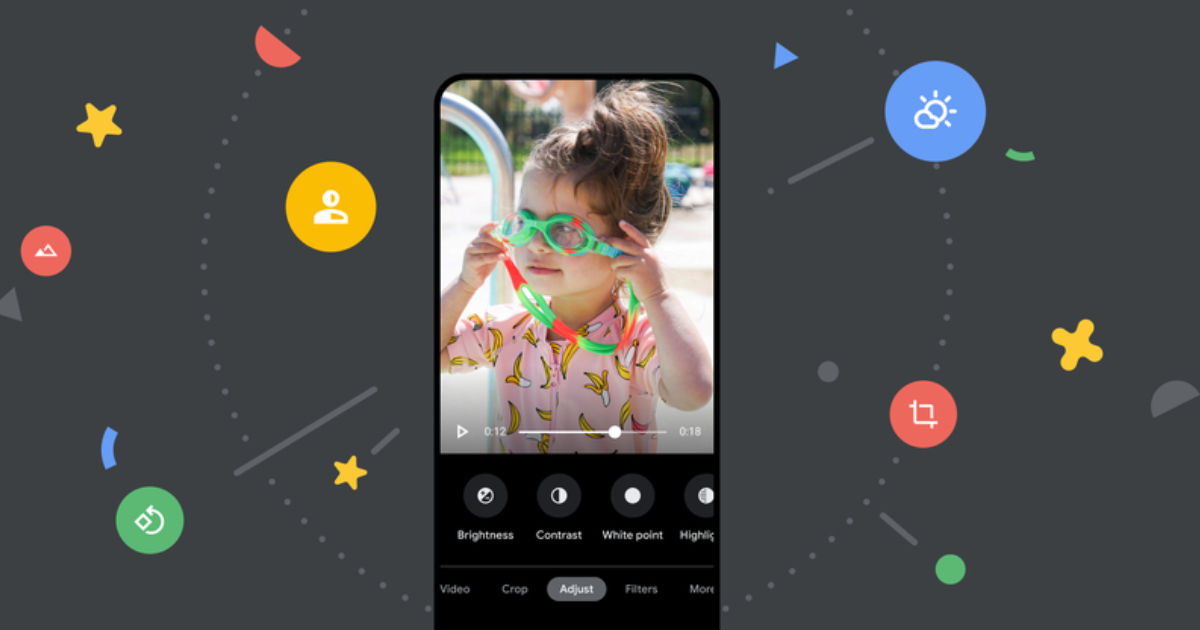 Google today unveiled a new video editor for the Google Photos app. The new features are meant to make editing videos simpler and more intuitive and take off from the photo editing tools the company had unveiled last year. The feature is coming to iOS devices right now and will be coming to Android in the next few weeks. "With the new video editor, in addition to trimming, stabilizing and rotating your videos, you'll now be able to crop, change perspective, add filters, apply granular edits (including brightness, contrast, saturation and warmth) and more," the company said in a blog post.
New features in Google Photos' video editor
The new editor should feel familiar to users who edit photos on Google Photos often. The editor allows trimming and cropping of videos and users can also add filters, and adjust lighting and exposure. "There are now more than 30 controls, but a good place to start is with cropping and straightening the frame to focus more on the subject. And if the scene is poorly exposed, you can adjust the brightness to make your video shine," the post says.
You can also use the company's artificial intelligence (AI) tools to improve colour balance on your photos and make them pop.
Further, the company is also planning to expand its suite of photo editing tools that have been available on Pixel phones so far. Effects like portrait blur, portrait light and colour pop will be available to all Google Photos users soon. They won't be available for free though, with access to them put behind a paywall.
For non-Pixel users, you will have to subscribe to Google One to get access to the new features. It also works only on phones with at least 3GB of RAM and Android 8 Oreo or above. The company is also planning to put storage limits on Google Photos later this year, meaning these new features will essentially function as value-added services.
Google One starts at Rs. 1300 per year for the 100GB plan right now. You can upgrade to 200GB with the Rs. 2100 plan and the top tier cost Rs. 3250 per month for the 10TB plan.