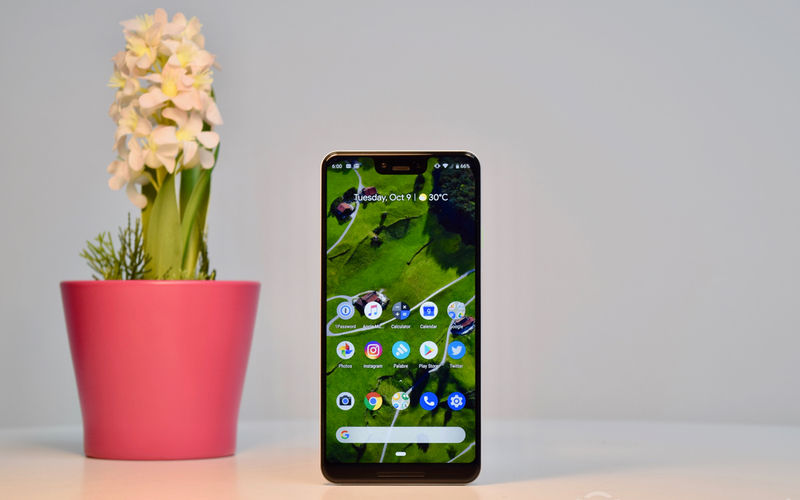 The Google Pixel 3, Google's new flagship handset succeeding the Pixel 2, was unveiled in New York earlier this month, and it is now available for pre-orders through Flipkart, starting INR 71,000. The handset received good reviews, although we also reported that it does not really offer anything extraordinary when compared to other premium flagship handsets such as the new Apple iPhone XS or the Samsung Galaxy Note 9 (Review).
Moreover, several users in the US have started reporting issues they are facing with their new Google Pixel 3 devices. Most of these issues are small and can be fixed easily. In this post, we highlight five such issues with the Pixel 3 and how you can fix them without any external assistance.
1. Photos Not Being Saved by the Camera App
The Google Pixel 3 takes good shots, but users are already complaining about photos going unsaved. It's a shame that Google hasn't been able to fix an issue which has plagued various devices, including the Nexus 6P, Pixel, and the Pixel 2 lineup. This could be a real pain, and if it happens to your Pixel 3 device, try this fix: turn off the Doze Controls on the camera app. You can do this by going to Settings in the camera app. Apart from Doze controls, you can try turning off battery optimizations for the camera app, and also any other setting that comes in the way of the camera operations.
The fix we suggest here is not officially provided by Google, and we expect the brand to address the issue via a software update in a while. Apparently, the battery life enhancement features of Google are no good for the camera app, so try to do without them for a while.
2. Hide that Hideous Notch
If you end up buying the Google Pixel 3, you will not face this issue, since the handset comes with a full bezel on top. The Pixel 3 XL (Review), however, sports a large notch, quite hideously large for most people's taste. If you are among those who would just like to hide the notch, you will find it tough going. The Pixel phones offer a version of Android that is as stock as it gets. This means that you will struggle to change the default settings that the phone ships with, including the notched display setting. However, we know how to get rid of the notch still. Go to About Phone in the System option of the Settings app.
Once you find the Build Number and tap on it eight (8) times, you should then see a prompt saying 'You are now a developer'. Go back to the System option in the Settings app, and click on Advanced. The last option here will be Developer Options. Go in and scroll down to Drawing. Click this option and then click Display Cutout feature, and then select the 'Hide' option.
3. Missing Text Messages on Pixel 3
Another issue being reported by users of the Pixel 3 is 'missing text messages'. Some users had reported the same with Android 8.0 Oreo rollout on their Pixel devices, and Google had even acknowledged the issue at the time. While Google said the issue did not affect Pixel 2 devices, some users of Pixel 3 and Pixel 3 XL are reporting the same issue. The cause of the problem is unknown as of yet, and recent updates have eliminated the problem on Pixel devices. If you buy a Pixel 3 and face the problem of text messages not appearing in your default SMS app, try using a different text messaging app.
Also, turn off Wi-Fi calling, as some users reported that this fix worked for them. But most importantly, download and install the latest firmware on your Pixel 3 as and when it arrives, because there you will find the official fix for this bug.
4. Audio Recording Poor in Videos Shot by Camera
The Google Pixel 3 and Pixel 3 XL cameras, both front and rear, take excellent videos. However, some users have said that the audio recorded in the videos is anything but. The same video can have decent audio quality one minute and very poor audio quality the next. If you face this problem, try turning off the NFC from your Settings app. You will find the NFC option in the 'Connected Devices' list. Apparently, the same issue was reported on Pixel 2 devices, and a software update fixed it. So keep on the lookout for new updates and don't keep them hanging when they do roll out.
5. Google Pixel 3 Freezing Issue
Your Pixel 3 and Pixel 3 XL device may not be immune from freezing, the issue that Android users have complained about since the beginning of time. Okay, not time, but of Android smartphones at least. Even though the Pixel 3 is a pricey flagship handset, it is likely to 'hang' or 'freeze' without any apparent reason. If this starts happening, reboot your phone and keep rebooting it about once a week. Rebooting the handset keeps it stable and prevents it from crashing. Also, if you are piling up Google Chrome tabs, the device becomes more prone to freezing, so keep clearing them as you move on.