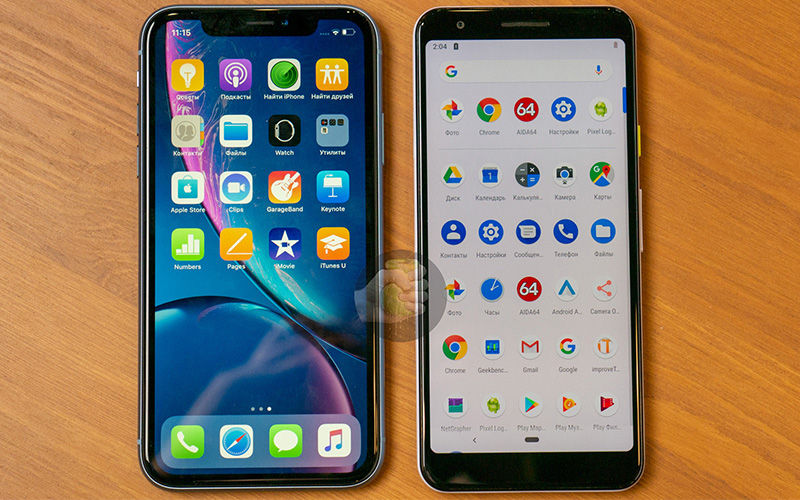 Although Samsung would like you to believe that its strategy of offering bleeding-edge technology with its mid-rangers first is an act of generosity, something else is at play too. The smartphone market has saturated and people are holding on to their handsets longer. Add to this the fact that Chinese smartphone makers are churning out flagship level smartphones at an affordable price. That's why counting on premium smartphones only might not work any longer. Apparently, Apple is also feeling the heat, which explains the entry-level iPhone XR (review). Even Samsung reportedly has a specced down variant of the Galaxy S10 in the works. Although it is a little late to the party, Google is also allegedly preparing a stripped down version of the Google Pixel 3, which has been codenamed Sargo. Recently, some pictures of the phone were leaked and it looks every bit the midranger it is expected to be.
A Mid-range Smartphone That Doesn't Miss Out On What Matters The Most
The pictures were leaked by Wylsa and the publication has also mentioned some specs of the phone. As rumored earlier, the freshly leaked photos show that Google Pixel 3 Lite will not have a notch. It is expected to be underpinned by the Qualcomm Snapdragon 670 chipset. It will reportedly come with 4GB of RAM and 32GB of internal memory. The design is pretty ho-hum, as glass has been swapped out for plastic. Google's smartphones are known for their camera prowess and that's something Google Pixel 3 Lite will inherit too. This is shaping up to be a great budget phone for camera junkies.
Google Pixel 3 Lite is a simplified version of the Pixel 3 with a plastic body and a less powerful Qualcomm Snapdragon 670 processor. It has 4/32 GB of memory, no memory card slot. But camera is the same as in Pixel 3.

— Ben Geskin (@VenyaGeskin1) November 26, 2018
In addition to leaking the photos of the Google Pixel 3 Lite, the website has also compared it with other smartphones to give you a better idea of how it stacks up against the competition. The budget phone is reminiscent of the original 5-inch Google Pixel smartphone, which means the dimensions would be pretty similar too. The upcoming phone has also been compared to the new 6.4-inch Pixel 3 XL (review), which looks massive and of course more premium in comparison. When the phones are flipped, the class differences are literally in your face.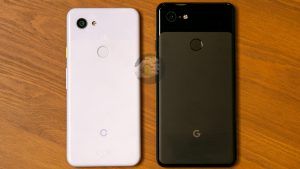 The Pixel 3 Lite Might Be The Same Size As The iPhone XR, But It Won't Be Able To Match Its Performance
The phone has also been compared to the iPhone X (review), iPhone XR, and iPhone XS (review). The Google Pixel 3 Lite appears to be the same size as the iPhone XR, but we aren't sure that this difference would be enough to take down Apple's budget device as it is fueled by the powerful 7nm A12 Bionic chipset.
It was rumored earlier that the Pixel 3 Lite will sport a 5.56-inch display with an aspect ratio of 18.5:9. The rear camera would apparently be 12.2MP and it could prove to be the best-in-class camera. Since there apparently isn't going to be a secondary camera on the front, you won't be able to capture wide-angle group selfies on it.
Google hasn't officially acknowledged that it plans to release an affordable device but proofs are mounting up. The device was first discovered via the code snippets in the search giant's ARCore software and later on a Russian tech publication even published camera samples of the phone from a prototype device. It is hard to say when the phone would arrive, but some leaks have hinted at an H1 launch next year and a price tag of around INR 28,000.
While we wait for Google to clear the air, check out the Google Pixel 3 XL below: