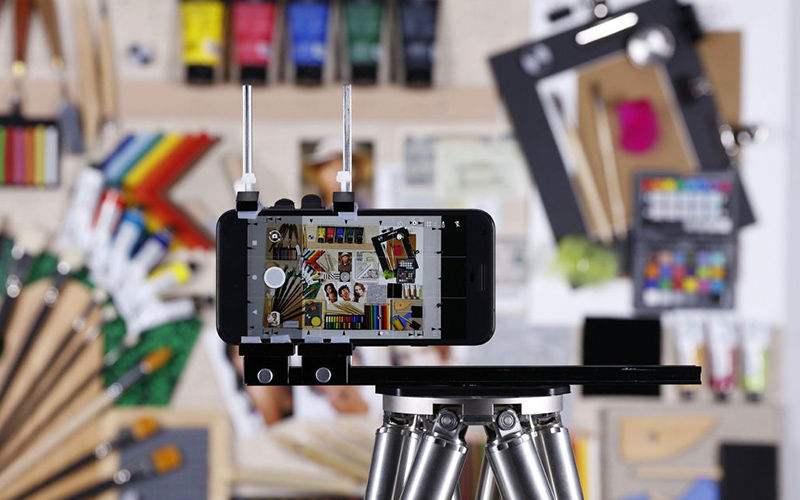 You remember DxOMark, don't you? Camera quality benchmark scores awarded by DxOMark Image Labs are increasingly being thrown around by smartphone brands at their launch events to boast about their camera capabilities. However, there was one glaring issue with the company's testing procedure: the company didn't measure the image quality of the front-facing camera on smartphones. Today, the company has corrected its mistake by releasing a benchmarking protocol to test the image quality of selfie cameras on smartphones.
According to DxOMark's new selfie camera quality benchmarks, the Google Pixel 3 (Review) and the Samsung Galaxy Note 9 (Review) take the best selfies in the smartphone segment and are tied to the first place with an overall score of 92 points. The Mi MIX 3, iPhone XS Max (Review) and the Galaxy S9 Plus (Review) came in at third, fourth and fifth positions, respectively. Let us have a look at how DxOMark is testing selfie camera quality of smartphones.
Even Selfie Cameras Get DxOMark Score Now
As per the firm, DxOMark Selfie is based on the same testing methodologies and procedures that are used in DxOMark Mobile. This means that it consists of still and video testing. DxOMark Selfie score for still images is awarded on the basis of artifacts, bokeh, color, exposure, flash, focus, noise, and texture. Video selfie scores are awarded on the basis of artifacts, color, exposure, focus, noise, stabilization, and texture.
DxOMark uses slightly different test subjects, though, for testing selfie image quality on smartphones. The protocol includes taking images of human subjects at three different distances: 30cm, 55cm, and 120cm. Since very few phones have autofocus mechanism in their front-facing cameras, we don't expect many phones to pass this test with a respectable outcome. The test also takes care of using people with different ethnicity to see how smartphones treat a varied userbase into their processing algorithms. Self-portraits are also analyzed for bokeh effect, noise, and dynamic range.
So Which Phones Are The Best In Capturing Selfies?
As of January 2019, the Pixel 3 and the Galaxy Note 9 turned out to be the best phones for capturing self-portrait images and videos. While the Pixel 3 scored higher in still images, the Galaxy Note 9 bagged a few extra points in the video test, thanks to higher video resolution and autofocus. The Pixel 3 scored 99 points in the still image test and 83 points in the video test. The Galaxy Note 9 scored 96 points in the still image test and 86 points in the video test.
The Mi MIX 3 (84 points), iPhone XS Max (82 points), Galaxy S9 Plus (81 points), Pixel 2 (77 points), Mate 20 Pro (75 points), Galaxy S8 (73 points), Huawei P20 Pro (72 points), iPhone X (71 points), Meitu V6 (59 points) and the Intex Aqua Selfie (22 points) were ranked third, fourth, fifth, sixth, seventh, eighth, ninth, tenth, eleventh, twelveth, and thirteenth, respectively. Surprised to see the phones like the Meitu V6 and the Intex Aqua Selfie, which are solely marketed around selfies see, bad scores? Well, now you know why not to believe marketing claims and rely on experts before making buying decisions.
While the company still hasn't tested those multi-megapixel selfie cameras on phones from OPPO and Vivo, we don't think anyone will be able to compete with the Pixel 3 and the Galaxy Note 9.