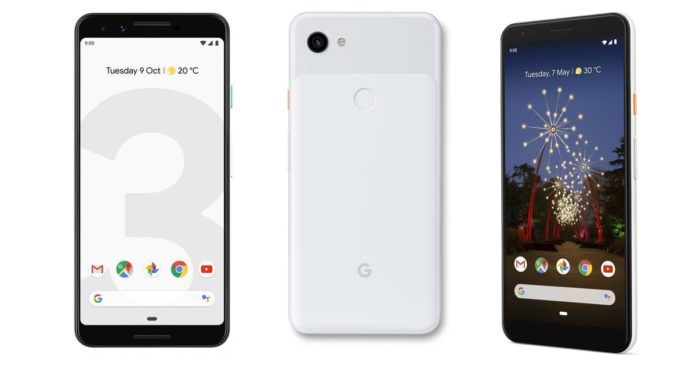 It's not been too long since Google unveiled its mid-range Pixel phones, the Pixel 3a and Pixel 3a XL. Offering the 'Pixel' experience at comparatively lower pricing than flagship Pixel phones is one of the hook points that the company promoted evenly. Now, according to the latest reports, the new Pixel phones have landed in trouble. Some users have reported about random device shutdowns.
Google Pixel 3a, Pixel 3a XL Units Affected By Random Shutdowns
Pixel 3a and Pixel 3a XL users have reported that their units are plagued by random shutdowns when in idle state. The phones end up powering off instead of entering lock mode. Affected by the issue, users have to reboot their phones several times. For now, there is no solid explanation over why is it happening but it sure seems like a terrible issue to deal with.
Folks at AndroidPolice first spotted the issue on Reddit. Their report cites multiple Pixel 3a or Pixel 3a XL users who are facing the issue on their units. Some users reported that their unit shuts down three to five times a day while some have it even worse with their device shutting down every 30 minutes. Not just Reddit, the issue has also been acknowledged on the official Google support channel. As of now, Google has not come up with a reply addressing the issue.
Does Not Seem To Be An Issue Caused By Third-party Apps
Reports also suggest that the issue does not seem to be triggered by third-party apps as it even happens when the phone is in Safe Mode. Moreover, some users confirmed that restart occurs quickly for them by holding the power button while some users have to resort to hard resetting the phone by holding power and volume down buttons simultaneously.
As we mentioned in the beginning, Google is yet to come with an explanation concerning the issue, but the Pixel 3a and Pixel 3a XL users facing random shutdowns are not happy by the way their new phones are functioning. We can only imagine how troublesome it would be to check your phone only to find it in a power-off state. Affected users must also be missing out on important calls or messages if they have not checked their phone for thirty minutes.
Do you have a Pixel 3a or Pixel 3a XL? Are you facing the same issue on your unit? Let us know about the phone's performance in the comments below. In the meantime, check out our review video for the Pixel 3a below.
Thanks for reading till the end of this article. For more such informative and exclusive tech content, like our Facebook page