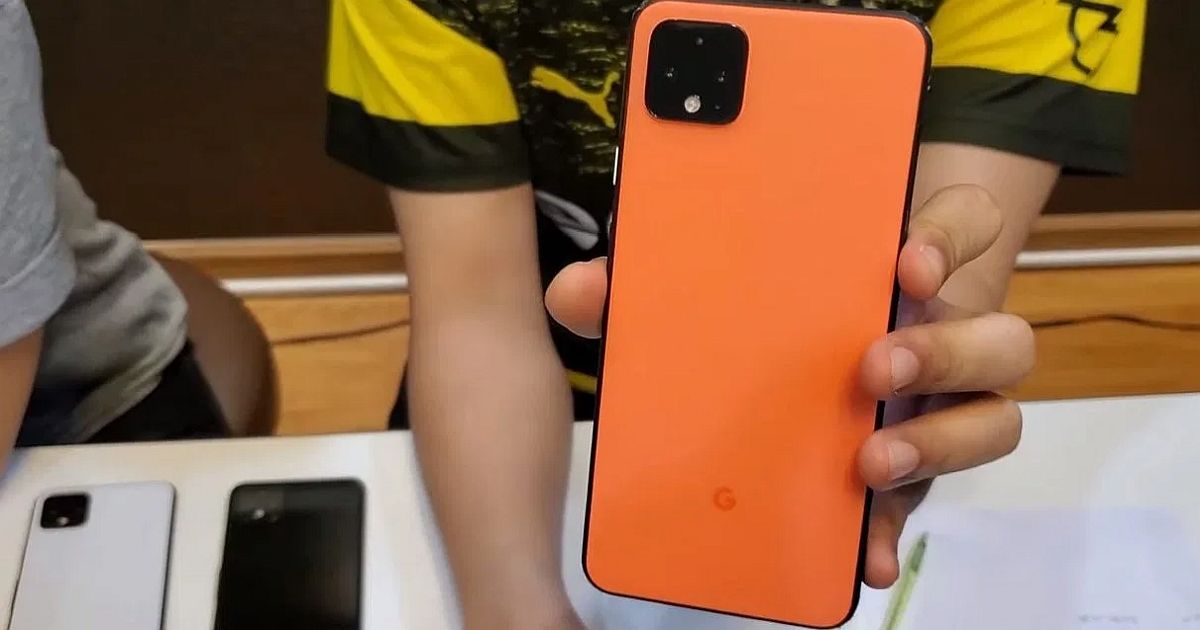 We are less than a month away from the upcoming Made by Google launch event, and it seems there just won't be many surprises left considering the rate at which leaks for its upcoming products have been pouring in. The latest of these leaks allegedly reveals the color options and pricing for both the Pixel 4 and Pixel 4 XL. Irish retailer called Elara has listed the two smartphones on its site quite a bit early. If these listings are to be believed, we could be looking at yet another pricey Pixel phone.
It was already expected that Google's Pixel 4 lineup would be offered in three color options, and these early listings confirm this notion. The upcoming color options will unironically be called Just Black, Clearly White, and Oh So Orange. As for pricing, Elara has listed discounted amounts that include VAT, alongside non-discounted prices. While a mere comparison of these prices based on international conversion rates is not indicative of what the phones will actually be priced at in different regions, we should get an idea of what to expect.


The Pixel 4 with 64GB of storage has been priced at €819.98 (approx. INR 64,000), with its non-discounted price set at €922.97 (approx. INR 72,000). There is also the 128GB model of the Pixel 4 that costs €942.18 (approx. INR 74,000) while its MRP has been set at €1,059.95 (approx. INR 83,000). Then comes the Pixel 4XL and its 64GB model that is priced at €1,009.98 (approx. INR 79,000) where its non-discounted price is set at €1,136.06 (approx.89,000). Finally, we have the Pixel 4XL's 128GB model that costs €1,126.68 (approx. INR 88,000) which has seemingly been cut down from €1,267.52 (approx. INR 1,00,000).
The listings do not contain any official images or renders of the smartphones, but it is mentioned that there will be four official Google smartphone cases that will be offered.
Google Nest Mini Colors And Prices Also Listed

Alongside the listings for the Pixel 4 and Pixel 4 XL, the Irish retail site has also put up listings for the upcoming 2nd gen Google Nest Mini. The smart speaker is priced at €59.94 (approx. INR 4,600) and its color variants will allegedly be called Rock Candy and Anthracite. Based on previous leaks and rumors, this sequel to the Google Home Mini will come with quite a few upgrades including higher maximum volume, improved sound quality, and a built-in wall mount.