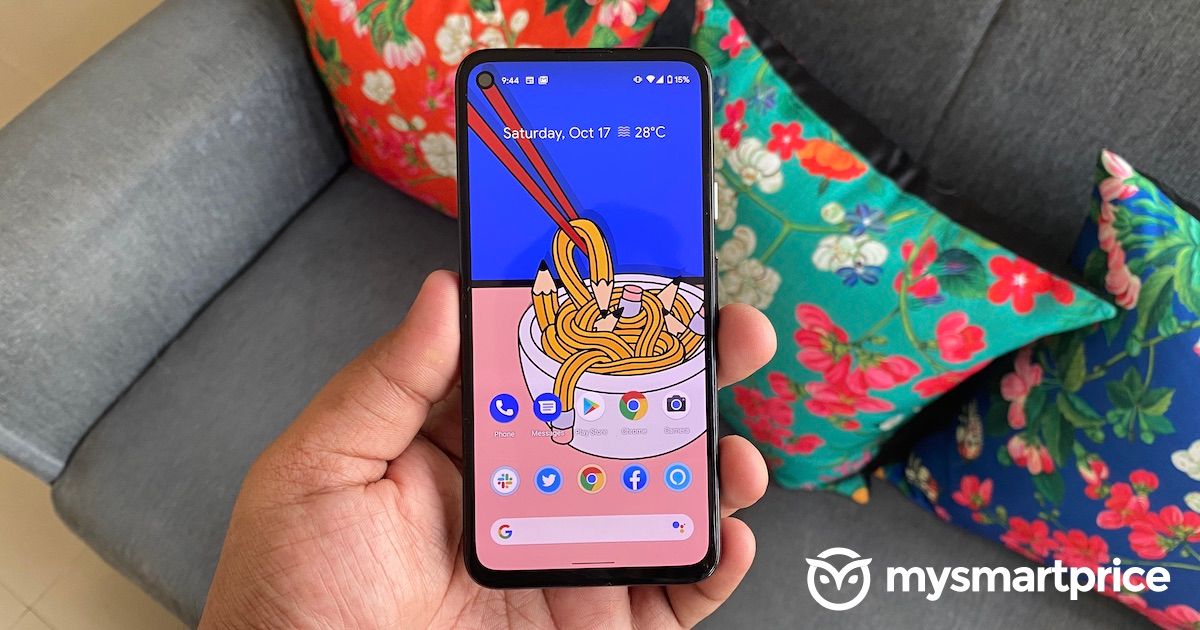 There's some good news for those looking for a mid-range smartphone with a decent camera. The Google Pixel 4a is getting a temporary price cut worth Rs. 5000 in India. Which brings the phone's price down to Rs. 26,999 from Rs. 31,999, for the 6GB/128GB variant of the device. The price cut will be live during the Flipkart Big Saving Days sale that is going to run till May 7. Those who have HDFC Bank debit cards will be able to get an extra 10 percent off on the purchase, up to Rs. 500. This means you can buy the phone for under Rs. 26,500, which is a pretty attractive price for the Pixel 4a.
The problem though may be that the Pixel 4a's supplies have been low for India, making it difficult to get your hands on the device even without discounts. It's likely that Flipkart will have only a few units up for sale. You can also get an exchange offer on the phone, worth around Rs. 15,300, while HDFC Bank credit card users can get another Rs. 1000 off for EMI transactions made on the phone. For other credit cards, Flipkart is offering a no-cost EMI option worth up to Rs. 4500 per month. You can buy the Pixel 4a's black version on the sale.
Is the Pixel 4a worth buying?
The Pixel 4a may not be the most powerful device on the market today, but it still ranks amongst the best camera phones you can buy. Having said that, it's not a phone for those who want a device that can be used for gaming. The Pixel 4a is a great device for those who want a good camera, and for those who want just a regular device that's not meant for heavy usage.
The Pixel 4a runs on the Snapdragon 730 chipset from Qualcomm and has a 5.8 inch Full HD+ OLED display. As mentioned before, the offer is on the 6GB/128GB variant of the device. It also has Google's Adaptive Battery technology, which shuts apps intelligently when they're not in use. The device also supports almost all of Google's camera software, including dual exposure controls, Top Shot, Night Sight and more.