Highlights
The Pixel 7a is priced at Rs 43,999
It is powered by Google's Tensor G2, the same chipset found in the flagship Pixels
In our review, the Pixel 7a scored 8.3/10.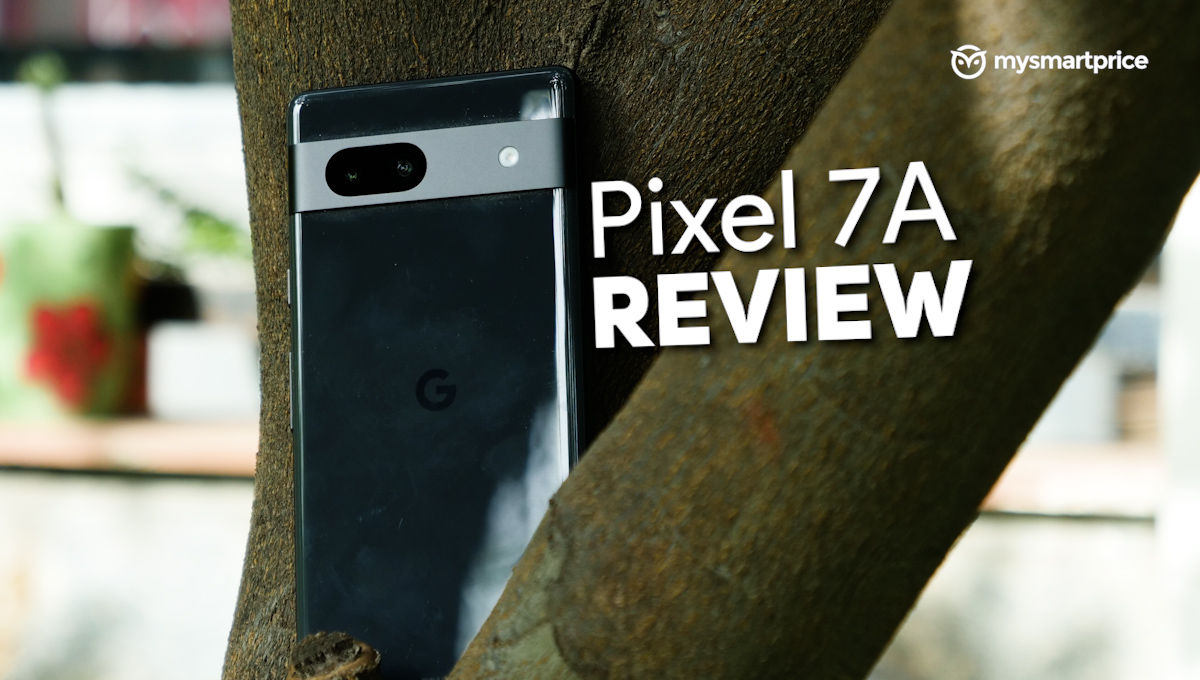 Giving a yearly refresh to a mid-tier smartphone is a big headache for tech makers. This is usually a segment where the best flagship innovations of the yesteryears are refined and fitted in a package that has a reasonable price tag. We are at a point in time where no phone can be called 'slow', and stuff like a smooth AMOLED display, 5,000mAh are becoming a hygiene requirement even in budget smartphones. As a result, smartphones between Rs 30,000 to Rs 45,000 are very tricky to get right. We have seen some disastrous attempts at this price, where a yearly refresher simply felt like old wine in a new bottle.
Google has an advantage here. Over the last few years, Google developed a bit of a naughty reputation for bringing an overpriced baby offering in a price-sensitive market like India in the form of its A-series.
As a result, even a minute improvement is a big deal. The Pixel 7a is a shining example of this. Its 90Hz OLED display doesn't go toe-to-toe even with smartphones that are 10 grand cheaper, its 64-megapixel camera, on paper, looks something straight out of 2019, and its Tensor G2 chip pales in comparison to its rival priced closest to it, the OnePlus 11R (review).
But all these seemingly minute improvements make it seem like a huge upgrade over its predecessor. It's all about the software, one might say… or is it? There are a ton of questions to answer. For starters, is the Pixel 7a worth the hype, or is it another hipster phone to be picked up only during the Big Billion Day sale? Is the new 64-megapixel sensor better than the 7 Pro? Finally, how does it stand up against three of its biggest competitors, the OnePlus 11R, Samsung Galaxy A54 and even its own brother, Pixel 7? Find out in our review of the Pixel 7a.
Google Pixel 7a Review: 2 cameras to die for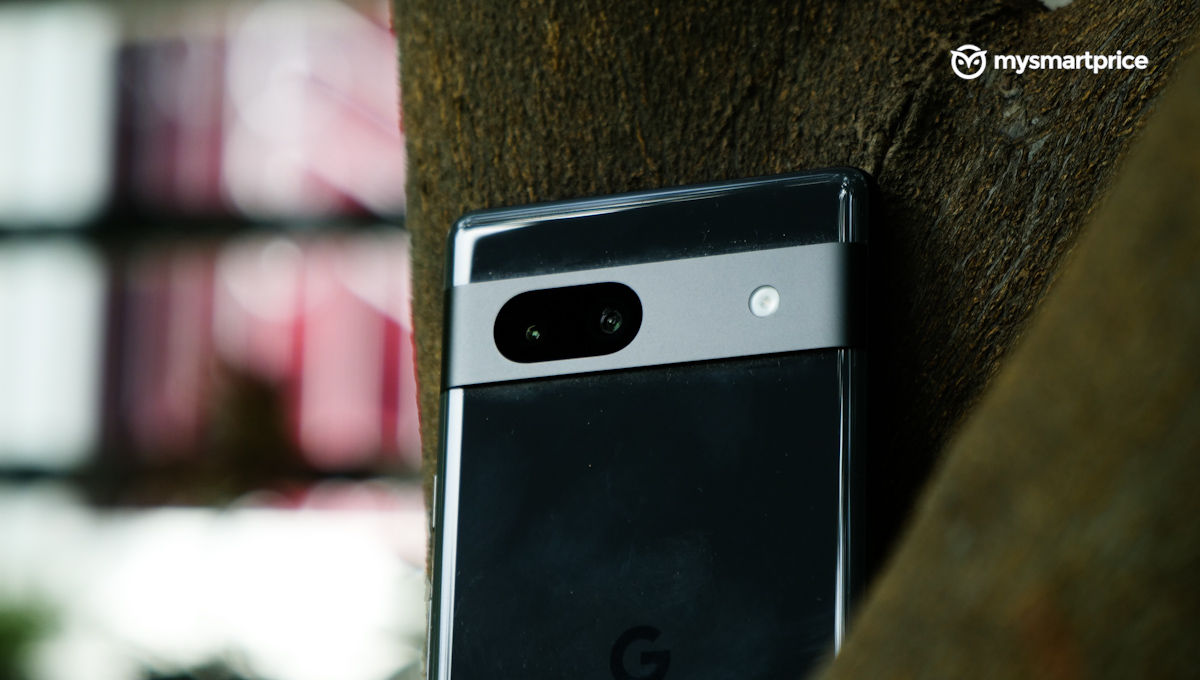 Taking the rich legacy of AI-powered photography ahead, the Pixel 7a features a really interesting camera setup. It boasts a 64-megapixel primary sensor with the highest resolution ever on a Pixel phone. This helps cover up the deficit of a dedicated telephoto camera. It's also 77% larger than the previous 12-megapixel primary found in its predecessor, helping in low-light photography. While that sounds lovely, the sensor is still smaller than the 48-megapixel snapper in the Pixel flagships.
Accompanying this is a new 13-megapixel sensor with a new 20mm lens fitted on top of it, giving it an even wider field of view of 120 degrees.
Despite the high megapixel count, no special '64MP' mode helps you capture super-high resolution photos. But that's alright – a speciality feature one would use once in a blue moon.
We would like to reiterate what we said in our review of the Pixel 7 Pro – don't rely on what you see in the viewfinder because the final output will be entirely different.
In daylight photography, we couldn't determine a massive difference between the camera output from Pixel 7 and 7a. The photos are just as contrasty and skin tones have this nice, soft tone that appeals to our eye. The blues, greens and reds are slightly more muted than the stuff that comes from Samsung's processing, but it's not completely natural like the Vivo X90 Pro's ZEISS Natural Color mode. Nevertheless, it's still an extremely reliable camera which you can trust with your eyes closed, at least during the day.
That said, the 2x electronic zoom of the 64MP is disappointing because photos clicked in this mode appear crunchy and soft. The AI processing tries to do its thing of increasing contrast and enhancing shadows to account for the stretched pixels (pun totally not intended), but it just becomes obvious.
The wide-angle camera clicks fantastic, rich, detailed shots in the day, but it has a ton of distortion around the corners and edges.
You have to give the 7a a few seconds to churn out a low-light photo by working its magic, and the results are good. The images have the correct exposure and low noise sprinkled with some high sharpness. Even in tricky lighting, such as a sunset, the Pixel 7a's primary camera shines because of its natural HDR.
Portrait shots are also excellent, there's no smoothening of skin textures, and the bokeh looks natural. There were some moments when the AI didn't get the cutout quite right, but this is something we faced with the Pixel 7 Pro, too and now it's been fixed to an extent.
Google's new AI image editing tools, like Magic Eraser and Unblur, are here and still work like magic. The only major downside of the camera experience is how hot the phone gets even after a minute of using the Camera or Photos app.
Google Pixel 7a Review: Flagship chip, mid-tier drip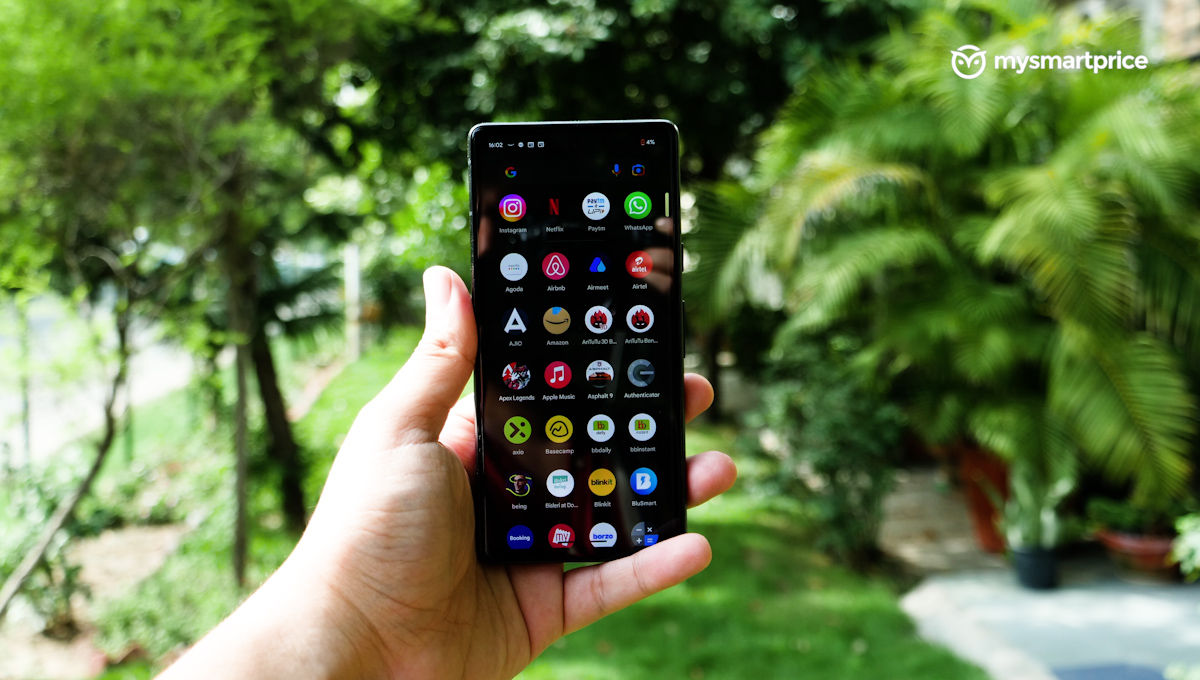 The Pixel 7a uses the same Tensor G2 chip as its more expensive brothers, with an advanced NPU that allows all of the live captioning and AI image editing. Here's a bummer, though, it only comes in a single memory and storage configuration with 8GB of LPDDR5 RAM and 128GB of UFS3.1 storage. All this runs stock Android 13 that will receive major OS updates for the entire life-cycle of the phone and at least five years of security updates.
While the experience has been silky smooth so far, we had to get used to the phone running warm constantly. Of course, we are talking about carrying around a phone that consistently clocks 40 degrees on an industrial thermometer! But, unlike other temperamental phones we have tested in the past, such as the Galaxy S22+, we didn't observe any stuttering even when the Pixel 7a was running super hot under the blazing Delhi sun. We noticed a similar pattern with the Pixel 7 Pro as well, and it's just way more pronounced and frequent with the 7a due to less surface area for heat dissipation.
Otherwise, in terms of benchmarks, the Pixel 7a gave us an AnTuTu v9 score of 555376, which is way lower than the Pixel 7 Pro. We aren't quite sure why this is the case, but this puts it straight up in the league of Snapdragon 778G smartphones, at least in terms of benchmarks.
This sparks the whole debate about 'benchmarks aren't everything' because of how smoothly everything runs on this phone. Of course, there are some software 'quirks' in typical Pixel fashion – there was this bug on our phone in which the playback of a video on YouTube would stop upon changing its orientation. But Pixels improve and grow over time, so we expect such small bugs to be fixed fairly soon.
Gaming is also possible totally possible on Pixel 7a. Call of Duty: Mobile and PUBG New State ran relatively smoothly on the phone. Just keep an eye out on your battery gauge.
A great thing about the Pixel 7a is its support for 5G out-of-the-box – the Pixel 7 & 7 Pro couldn't run 5G until recently despite having all the required hardware.
Google Pixel 7a Review: New display, old problems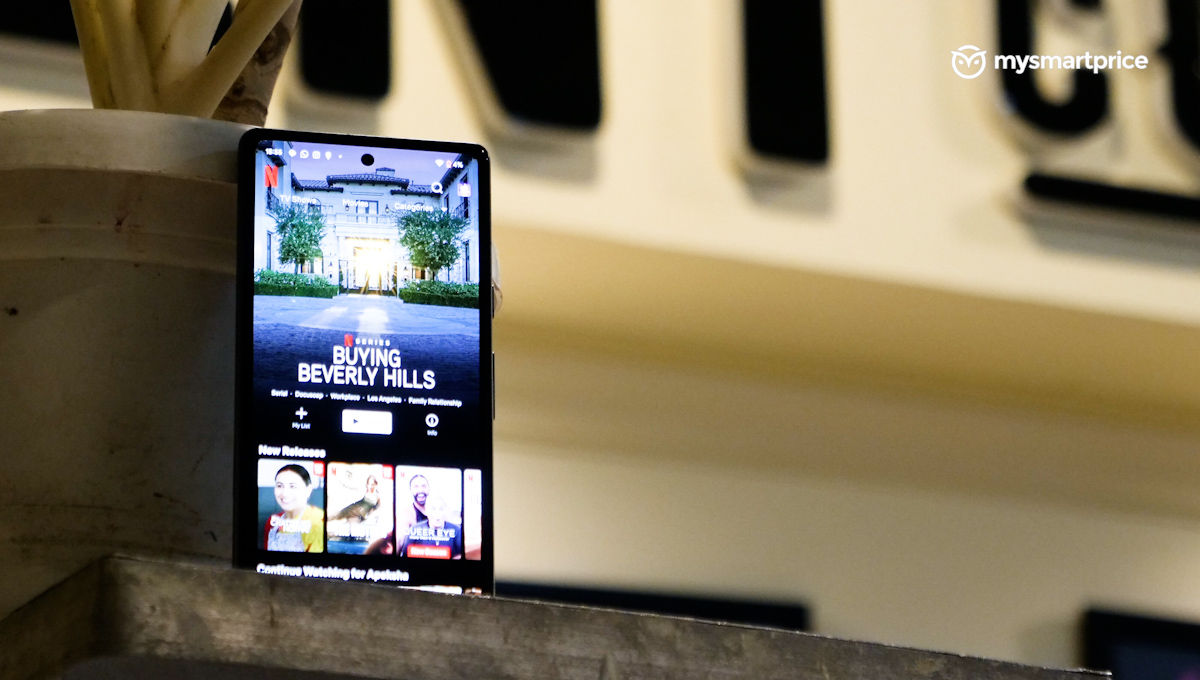 One of the biggest reasons why Pixel 6a was dismissed by reviewers and buyers alike was the lack of a high-refresh-rate display. It's something that defines Android smartphones these days – the base iPhones worth 60 grand may have 60Hz panels, but god forbid an Android does the same. So, it was high time Pixel 7a did something about it, and it did! The 6.1-inch FHD+ OLED display now runs at 90Hz, but not by default. Instead, you have to dig inside the settings and then turn it on, which is a bit strange if you ask us.
The bezels are there but uniform on all sides, yielding a premium feel. Some people complain about this looking archaic, but it grows on you in no time.
The best part about the Pixel 7a's display is not the vibrant colours, which are fine by the way, or the contrast, which too is decent, but its sheer reachability. Every corner of the screen can be reached without making a stretch, which is a huge win for people with small hands.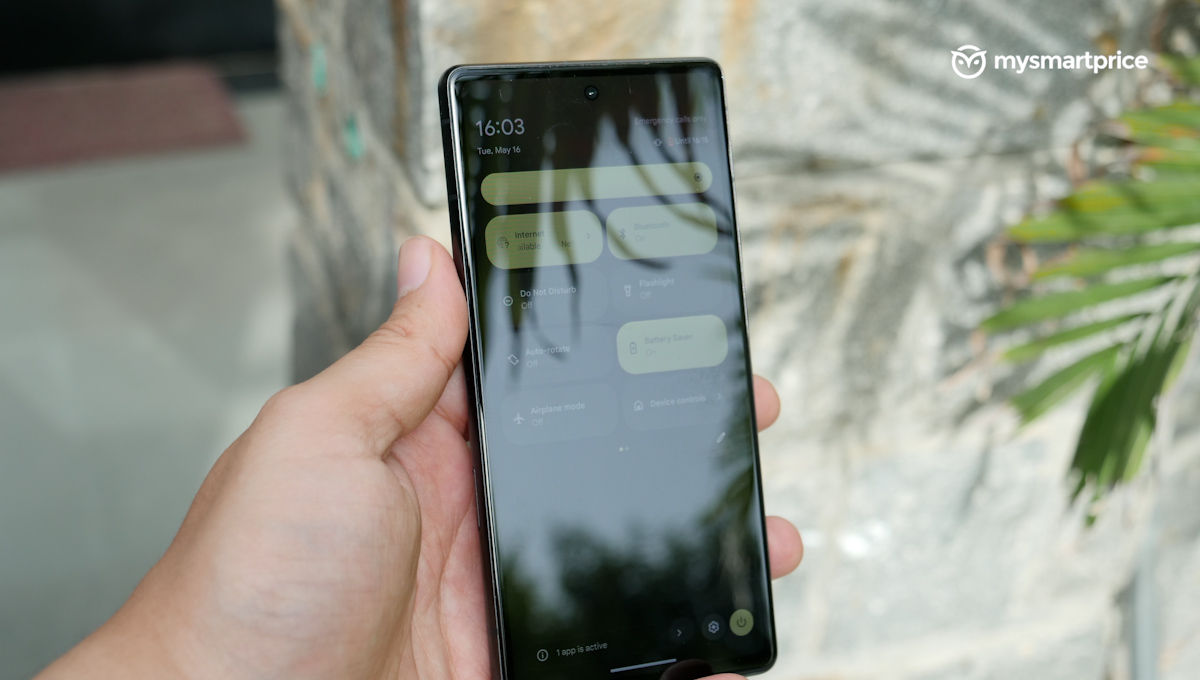 The downside is the brightness of the panel – the 25% improvement over the 6a looks good on paper, but it's not for India, especially when you're trying to navigate on a sunny day.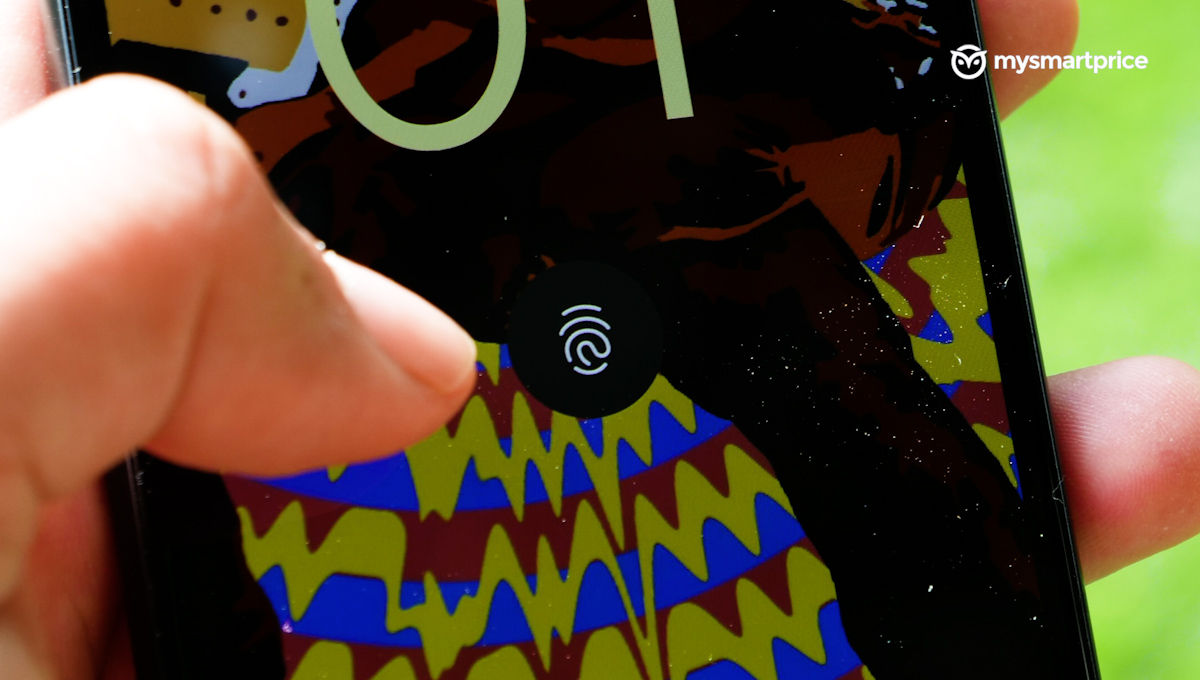 The fingerprint sensor also gave us some grief, as it would only recognise our inputs correctly 6/10 times. Google has also finally brought Face Unlock here, but that isn't perfect either. So after a few days, we accepted our fate and returned to the good-old alphanumeric lock.
Google Pixel 7a Review: Battery life's a plus, charging a fuss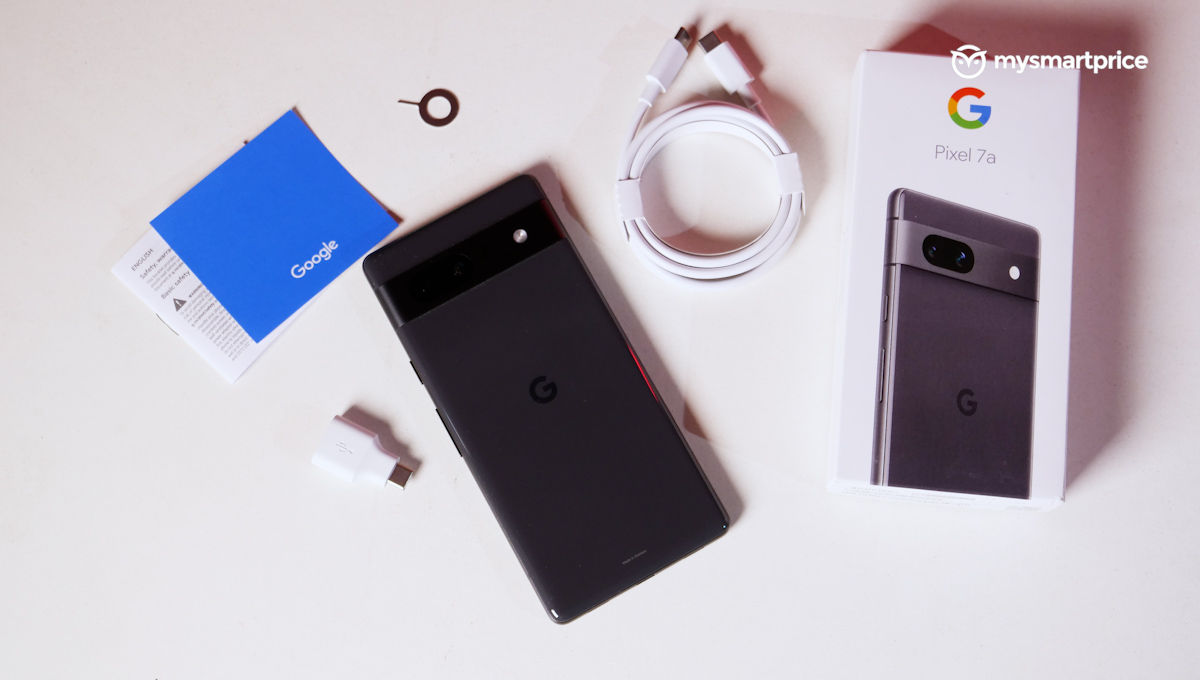 Here's a strange paradox – the Pixel 7a has a smaller battery capacity (4,385mAh) than its predecessor, but it still gives better battery life. This has a lot to do with how efficient the Tensor G2 is. The screen-on-time figures are dismal, averaging between four to four and half hours. Still, over time, we could manage to reach the end of the day with ease, even after watching videos for the majority of the day and sometimes even abusing the camera.
But here's the worst part of the entire package – the charging speed. 18W charging feels like an eternity because it takes a whopping three to three and a half hours to charge the Pixel 7a from a standstill. So here's what you can do in that time – take a punishing 45-minute drive from South Delhi to Noida in peak traffic, watch Shehzada in the multiplex, wait in the queue to buy a cheese-caramel popcorn, listen to your bud crib about the movie, come back home and still find the 7a at 97%! Also, a fun fact, the phone entirely refuses to charge while navigating because it's already so hot from all the GPS activity.
Google Pixel 7a Review: Pixel perfect design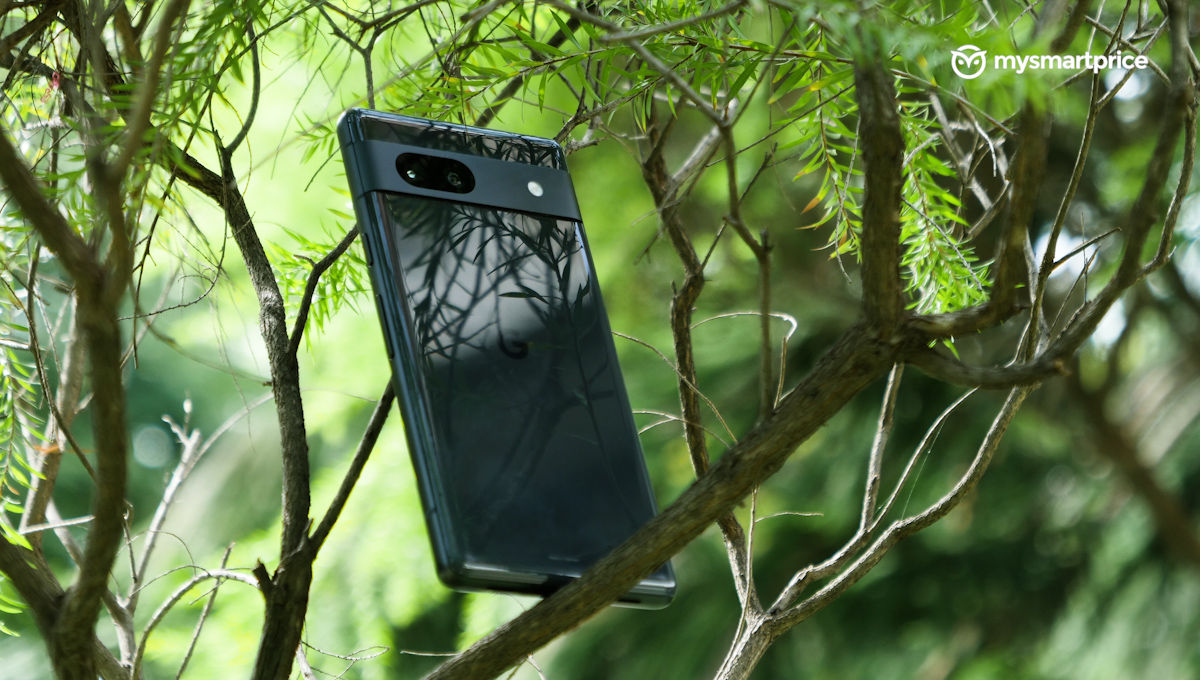 Because we have already touched upon the design of the Pixel 7a in our first impressions, we are just going to gloss over it. The 7a features the same Daft Punk-esque design of the Pixel flagships, except for a few things here and there. For example, the 'metal visor' is slightly slimmer than the Pixel 7, and the overall footprint is also ever so slightly smaller.
The metal railings and the visor have a matte texture, and it's extremely fun to hold. Unfortunately, the rear is made of plastic, not glass, and so far, it has caught a ton of scratches around its edges. So, if you're buying this phone, you'll definitely have to buy a case. There are three colour variants: Sea, Snow and Graphite. There's also a Coral variant, but that's only available overseas.
The phone has an IP67 rating, so it should be fine with both, dust and dunks in water. However, the position of the volume rocker and power button is vertically flipped, so you'll have to consciously make an effort to get used to it if you're coming from any other smartphone.
Even though the new Pixel design has been around for a couple of years, it's still eye-grabbing because of how novel it is.
Google Pixel 7a Review: Verdict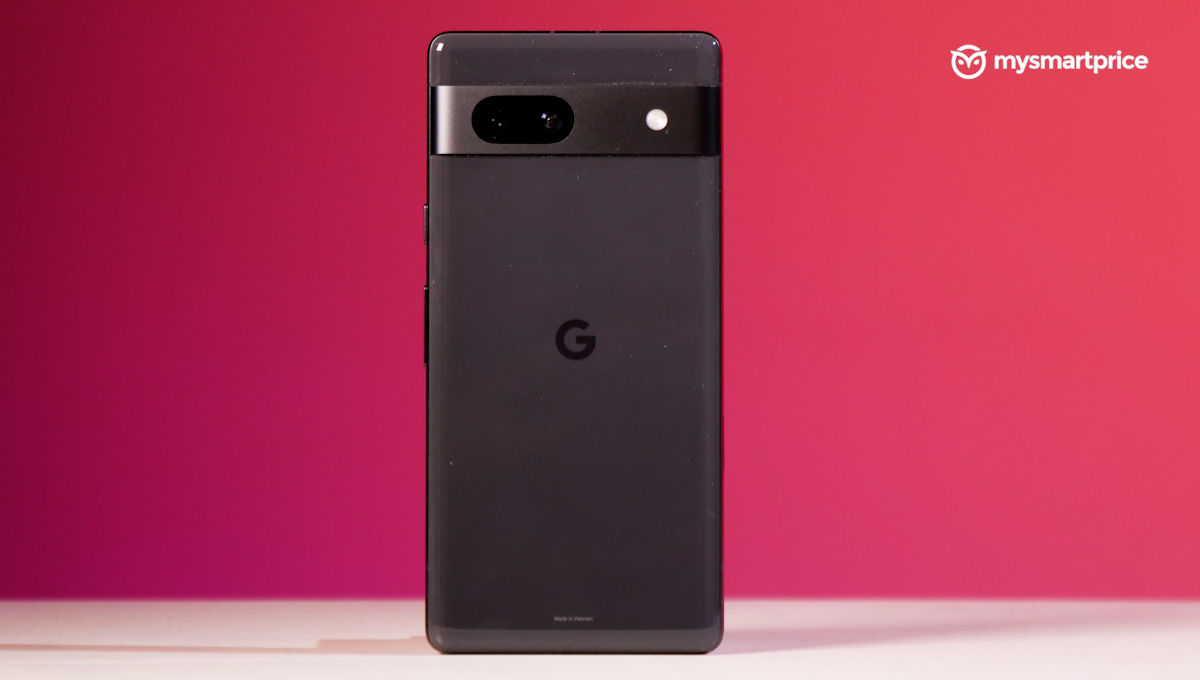 The Pixel 7a is the most practical Pixel ever made. For the price, it's essentially a Pixel 7 with a plastic back and a slightly smaller primary sensor. Everything else about the phone feels and looks top-notch. If you're a Pixel 6a, you'll feel a night and day difference here. But, if a fluid Android experience, camera performance and small-phone feel are paramount for you, there's no other phone we would like to recommend.
But that's the verdict in Google-land. If we broaden our perspective and scope, and look at the competition, the Pixel 7a still seems like a tough sell till the next BBD sale on Flipkart. That's because a majority of Indian buyers still have different priorities, such as a bigger, smoother display and faster charging speeds. In every sense, except for perhaps the camera and UI, the OnePlus 11R is a much better baby flagship.
Rationally, it makes sense not to waste three hours of your time to charge your phone every day, and it's a happy trade-off for a superior camera and a comparable UI experience, if not better.
As for the other A-series phone, the Galaxy A54, it is not a great deal for multiple reasons other than the Pixel 7a, the biggest being bloatware. Sure, its display is bigger and smoother, its battery lasts longer and charges marginally faster, but the A54's camera and performance deficit becomes glaring almost immediately.
Gamer boys shouldn't look this way, and they'd be much happier with the 11R or even the recently launched POCO F5 and iQOO Neo 7.
What Is Good?
Cute, compact form factor
Premium phone feel
Great camera output
Smooth UI, polished AI features
Respectable battery life for a small phone
Will never miss an Android update
What Is Bad?
Only comes in a 128GB variant
Runs hot
Extremely slow charging
Mediocre display brightness