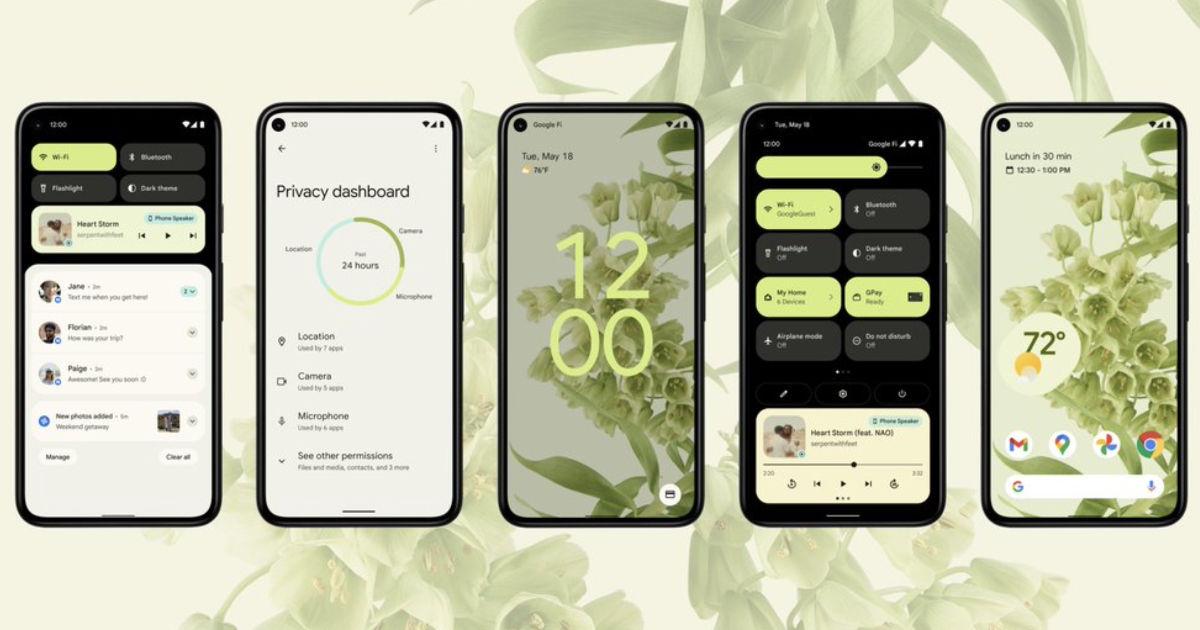 Google Pixel users are reportedly facing plenty of bugs in the system, after having upgraded to Android 12. Based on reports by users on the company's official Support forums, users of Google Pixel phones are facing issues that include app crashes, phone ffreezing in between calls, sudden battery discharges, and biometric sensors not working. According to users, restarts and even factory resets are not helping resolve the issues, suggesting the presence of a rather heavy amount of bugs.
Writing on the 'Pixel Phone' channel of Google Support, a user wrote, "Updated to Android 12 yesterday. Since then face unlock stopped working on my 4XL. Getting the dreaded "Clean the top of the screen, particularly the black bar". No amount of cleaning has helped. Tried soft reboots, and it hasn't helped. Screen goes completely back during calls. Do not want to delete the face unlock profile and redo it. Previous problems with software updates (according to some users in the forum, they could not reset the face unlock until a new software update in 2020) so I don't want to chance it." [sic]
Other users also wrote in to the forum, stating, "Yesterday I downloaded Android 12 for my Pixel 3. Today camera is completely dark. Selfie one too. I have already erased cache. Turned the phone on and off. Forced the camera to crash in definitions and nothing. Please help!" [sic] To sum up, users are facing times when apps would suddenly crash, leading to random battery discharges as well. A large section of the bugs related to Android 12 are linked to the camera app, suggesting that Android 12 has plenty of bugs to iron out, and do it soon.
While the upgrade has brought an all new look to the Android ecosystem, the bugs will be key to users making the most of the upgrade. Material You will be best visible in Google Pixel devices, which is also where Android 12 has first rolled out to. However, it seems that the company has plenty of issues to iron out in the coming days, with utmost urgency. Google hasn't issued any official statement on the bugs yet, but given that the complaints appear to be coming in thick and fast, a patch for all of these may be coming up soon.