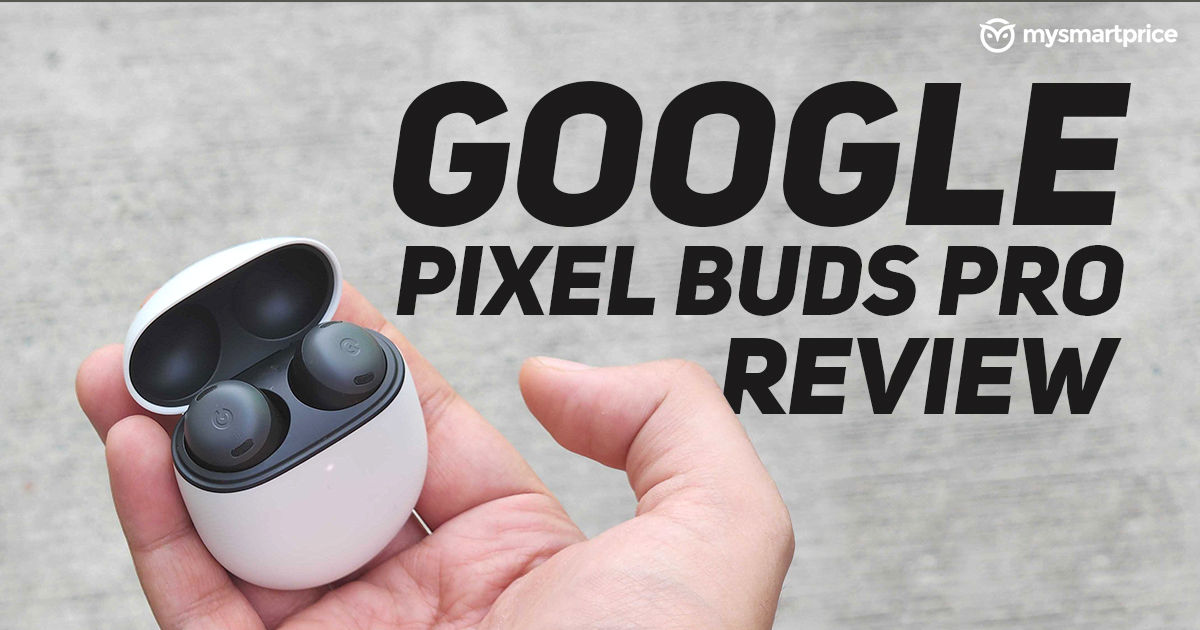 When Google launched the Pixel Buds A-Series last year, the company intended to take on the sub-Rs 10,000 TWS segment in India. And it was indeed a solid option for consumers in the price segment. But, fast forward to 2022, Google's new launch Pixel Buds Pro is a clear indication that the Mountain View company is going for a slightly premium tier in India this time around with a package that comes with features galore.
Google Pixel Buds Pro Review
19,990
ACTIVE NOISE CANCELLATION
8.5/10
What Is Good?
Perfect fit
Solid ANC performance
Excellent call quality
Rich sound experience
Decent battery life
What Is Bad?
No charging cable in the box
Transparency mode could have been better
Misses out on equaliser setting (as of now)
iPhone users don't get access to all features
Priced at Rs 19,990, the Pixel Buds Pro may not be the first choice for the mass market, especially for people with a budget constraint but it is also not meant for music enthusiasts who can't spend well over Rs 10,000. For them, Google already has the Pixel Buds A-Series in India. So instead, the Pixel Buds Pro appeals to consumers who want better active noise cancellation performance, great sound quality, long battery life, wireless charging, and an excellent Google integration.
We have been using the Pixel Buds Pro as our primary TWS for the last few weeks, and here's why we feel that it is one of the most polished true wireless earphones from Google yet.
Google Pixel Buds Pro Review: Familiar design, comfortable fit
The best thing about the Pixel Buds Pro is they come with a familiar design. Only a few companies are trying to establish a particular design language for their device portfolio, and Google is definitely a firm believer in that idea. As a result, the outer shell is off-white in colour while still sports a pebble-like or, for some, egg-like shape. Now that we have used the Pixel Buds A-Series for the longest time, we know for a fact that the colour doesn't turn yellow or even doesn't pick up smudges or anything, so even after months of use, it still looks fresh.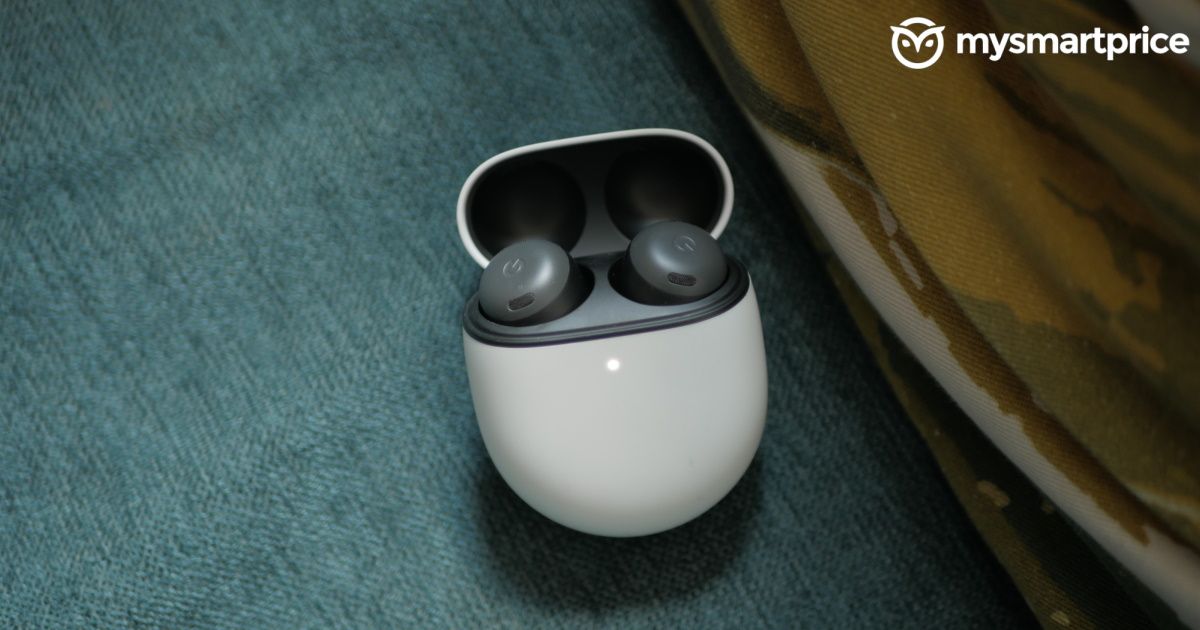 Globally, Google launched the Pixel Buds Pro in four beautiful colours – Coral, Fog, Charcoal, and Lemongrass. However, the company is selling Pro TWS in just Charcoal colour in India. While we would have loved to see other interesting colours in India, the Charcoal looks fine and grows on you while you use them. Much like the Pixel Buds A-Series, the Buds Pro features colour on the outer circular part of the buds while the rest of the body remains black.
Coming to the earbuds, each weighs 6.2 grams with medium eartip that comes applied by default. However, you can change the tip size from the retail box as it ships with large and small size tips. For us, the medium-sized tips worked well. The bean shaped buds look good and offers snug fit (at least for us).
Interestingly, the Pixel Buds Pro retail box packs earbuds, a wireless charging case, ear tips in three sizes – small, medium (which are attached to earbuds), and large, and lastly, the Quick Start Guide. Google has ditched the charging cable from the retail packaging, which seems like an unnecessary removal. The Pixel Buds Pro are IPX4 rated for sweat and water resistance, while the case is IPX2 rated.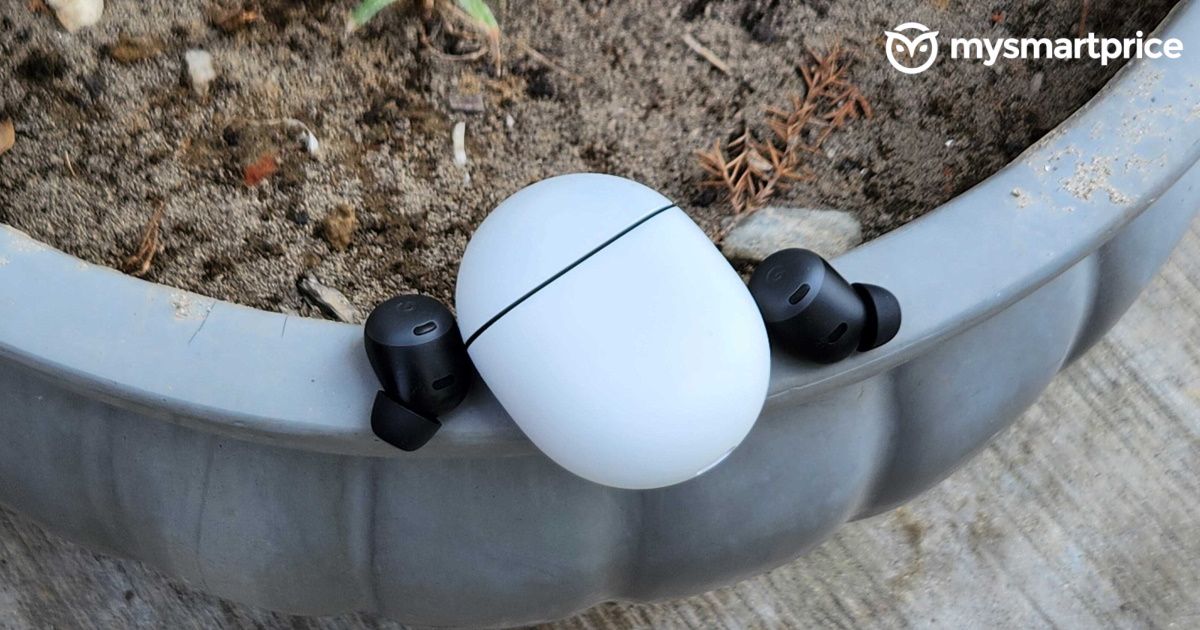 Talking in terms of fit, the Pixel Buds Pro easily joins our best-fitting TWS available in the market. This is one TWS that you can go out running, gyming, or doing any outdoor activity while enjoying your favourite songs.
The best part is that the Pixel Buds app offers a 20-second fit test for users who just paired the new Pixel Buds Pro, which is an excellent touch by Google.
On each bud, there are some grilles for the microphone and a port at the bottom for the driver. As usual, the side that touches the skin has the charging pin resting area with a clear demarcation of R or L. Taking buds out and putting them back in can be a bit of a hassle in the initial days, but once you are used to it, it's rather convenient.
The charging case is one of our favourite things about the Pixel Buds Pro. The smooth texture feels solid, and a matte black finish inside the box gives it a premium look. The charging case hinge feels solid, and the case closing thud seems satisfying.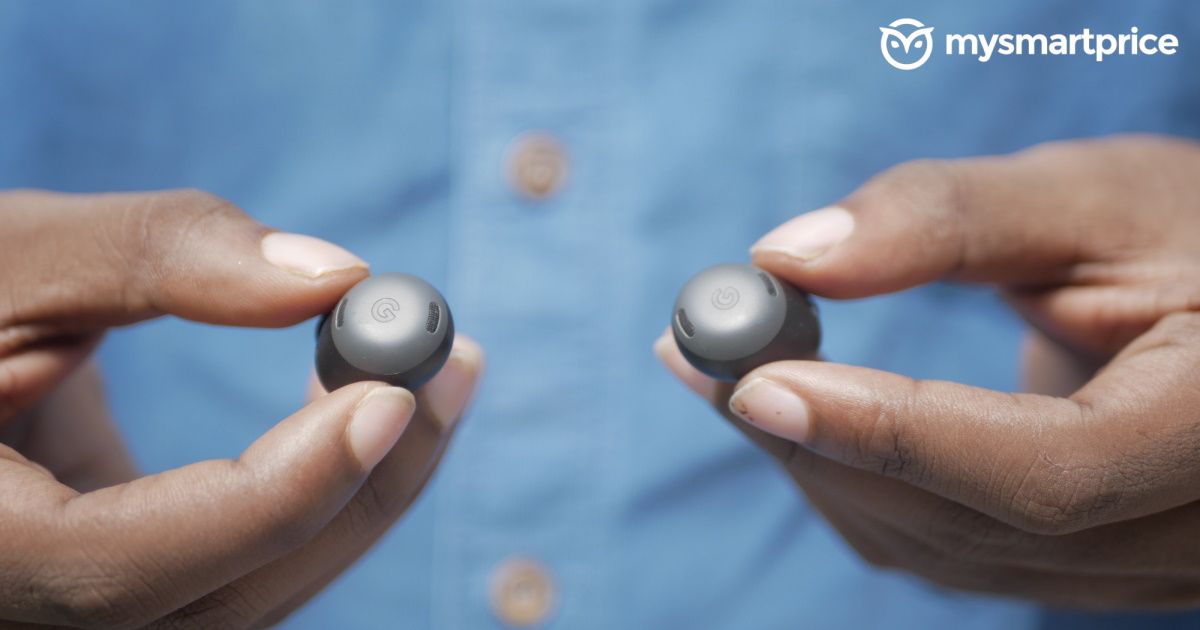 The charging case can light up in solid white or orange, indicating battery and pairing status, where solid white means case and buds are charged while orange means either the buds or case is charging. One of the best things about the case is that it supports wireless charging, which is not very common in TWS models at this price.
Google Pixel Buds Pro Review: Software support
If there's one department where the Pixel Buds Pro outshines most of its other rivals, it must be in software integration. On Android, you will have to download the Pixel Buds app, and you will get access to plenty of features.
But the super quick Google Fast Pair takes the cake as it works flawlessly and makes it easier for anyone to set up the Pixel Buds Pro for the first time. Just open the lid, and you should see a prompt on the nearest Android device with Bluetooth on (and, of course, running the latest Android version). While Android users get plenty of features to play around with, iPhone users, on the other hand, get bare minimum features which are slightly sad because this is a TWS which is meant to be used across users across platforms. But I guess it is Google's sweet revenge where Pixel Buds Pro offers limited access to iPhone users, the same as AirPods Pro offers Android users.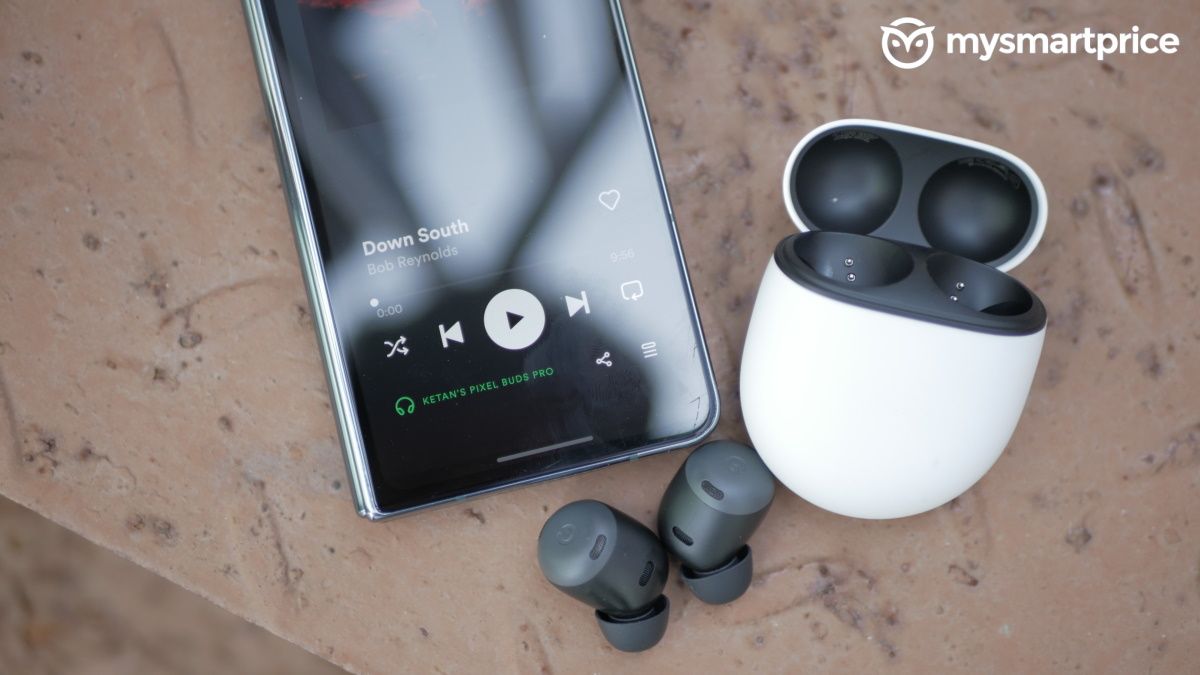 Once paired and installed Pixel Buds app, the interface is pretty easy to understand. First, the app interface gives battery status details. Options to forget and disconnect appear on top, which we believe could have been placed somewhere at the bottom. Next are options for Google Assistant, Find device, Touch controls, Sound, Eartip seal check, and more settings. There are also options for Audio switching, which lets TWS automatically switch between audio sources based on what the user is doing, and Multipoint allows Pixel Buds Pro to connect to 2 devices simultaneously.
There are not many gesture features for earbuds. There's Swipe forward for raising the volume, swipe backward for lowering the volume, single tap for play or pause or answer calls, double tap for the next track or reject calls, triple tap for the previous track while listening to songs and touch and hold will let you enable or disable active noise control. Google doesn't offer too many customisation options. You can customise the touch and hold function and choose between toggle active noise control or Google Assistant for the earbuds.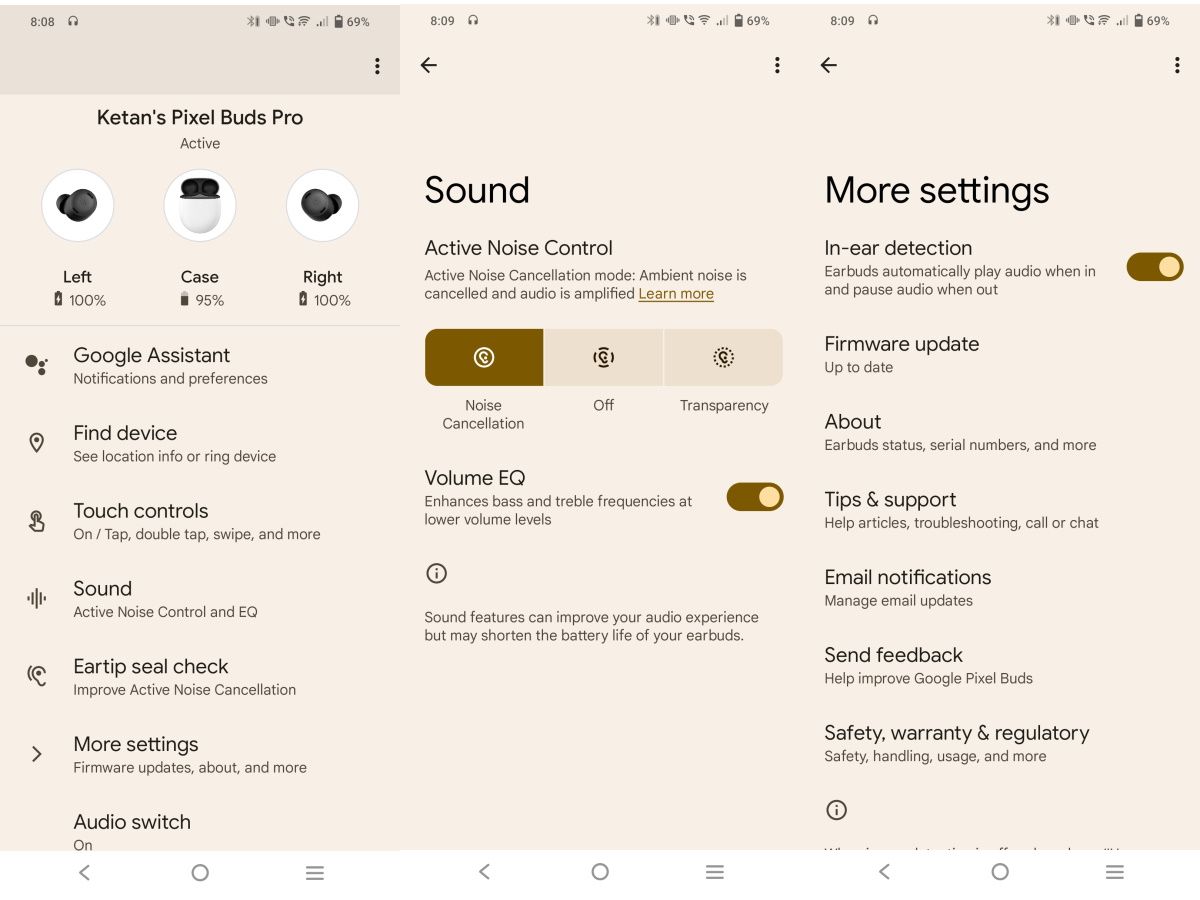 The only big feature we missed was the equaliser setting which could have helped Pixel Buds Pro be our straight recommendation. A Volume EQ feature enhances bass and treble frequencies at lower volume levels. However, it doesn't offer the perks of a regular equaliser.
Google Pixel Buds Pro Review: Audio performance
Coming to the most important part of our Pixel Buds Pro review, how do they sound? Well, we found the TWS offering mostly balanced sound output. The Pixel Buds Pro pack 11mm dynamic drivers, which offer a good mix of bass and treble. The mid-range performance of the Pixel Buds Pro is good, but we believe it could have been better. The Buds Pro comes with Bluetooth 5.0 and supports SBC and AAC codecs.
From songs to movies to calls, the Pixel Buds Pro was our preferred TWS for most things. We have been an Apple AirPods Pro user for the longest time, and compared to it, the Pixel Buds Pro seem identical in many ways.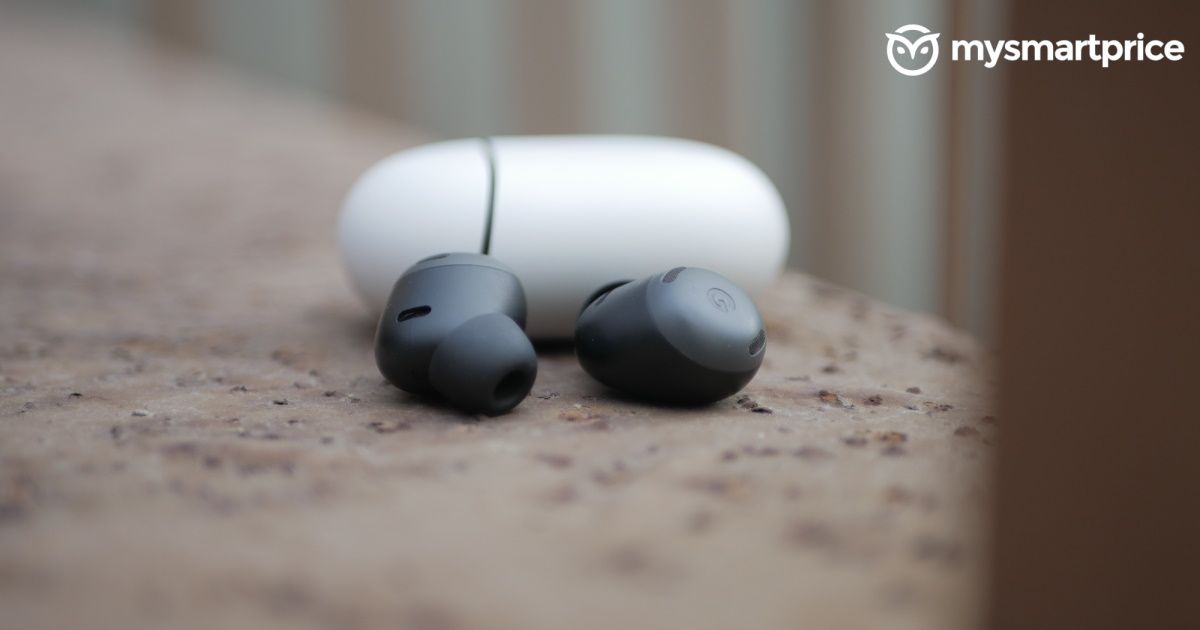 We liked the Audio switching and Multipoint features on the Pixel Buds Pro. Features like these enhance the overall user experience. Active noise cancellation (ANC) on the Google Pixel Buds Pro works well, as expected, and enabling ANC would immediately have a difference in noise levels we could hear around us. The TWS is perfect for busy roads or metro travel. However, Transparency mode isn't as clean as Apple offers on its AirPods Pro. Instead of Volume EQ, we would have liked the equaliser feature integrated into the Pixel Buds app. Thanks to an excellent Google Assistant integration on the Pixel Buds Pro, voice assistant functionality works flawlessly.
Another thing we loved about the Pixel Buds Pro is in-ear detection. The earbuds automatically play audio when in and pause when buds are taken out of the ear.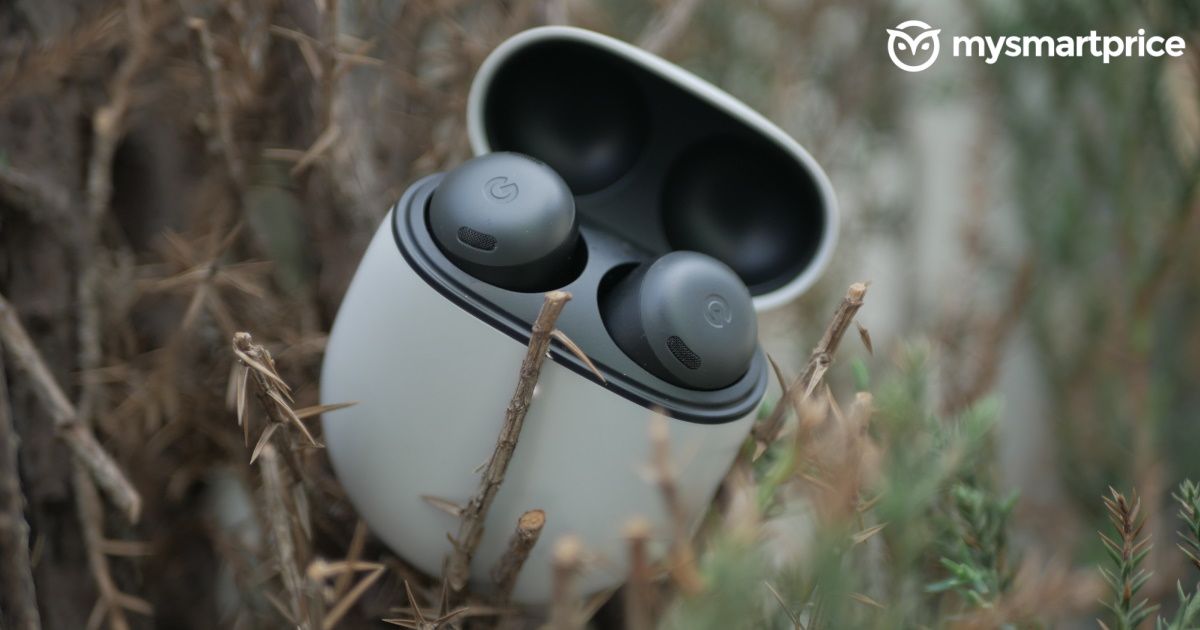 We tested the Pixel Buds Pro with classic soundtracks from Hans Zimmer like Dream is Collapsing from Inception, The Model from Dunkirk, and more test tracks. We must admit that the Pixel Buds Pro does justice to these tracks. It was quick to adapt to genres with different styles, and it didn't disappoint. However, we must add that AirPods Pro and Sony WF-1000XM4 performed better than the Pixel Buds Pro in most of our test tracks.
While Google may not have talked much about the calling performance, we can safely say that Pixel Buds Pro can handle calls perfectly. The microphone was good on calls, even when we were on busy streets. Unfortunately, there's not much to offer for gamers, and we won't recommend Pixel Buds Pro.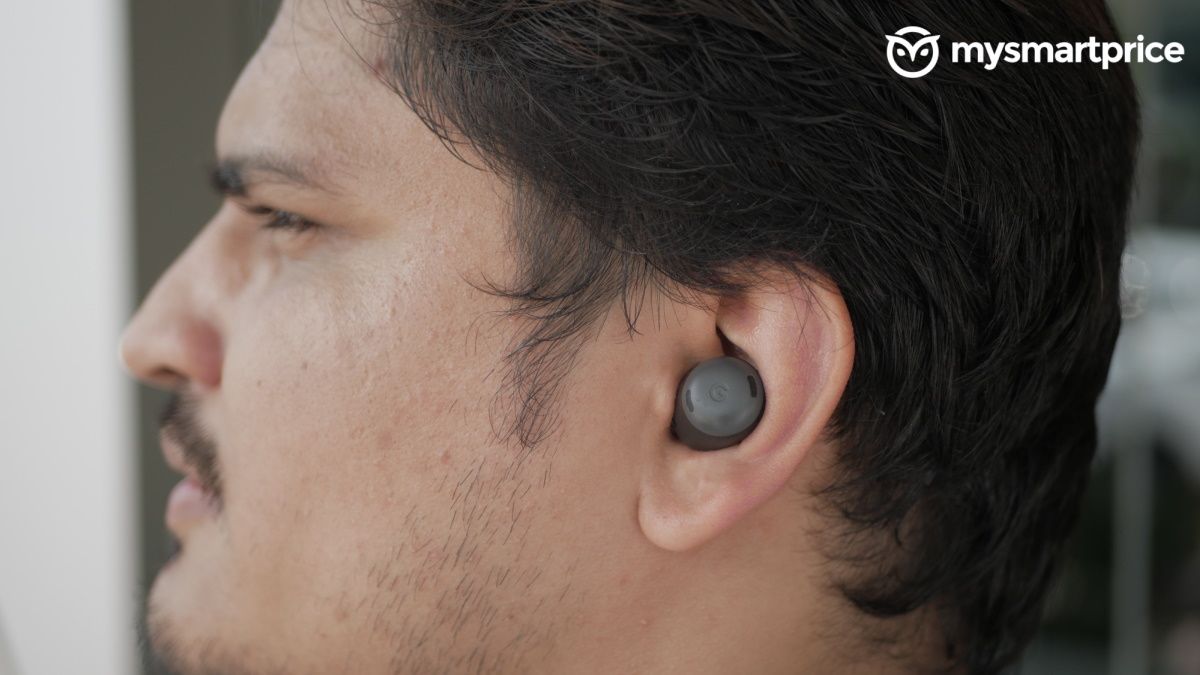 In our opinion, what works for Pixel Buds Pro is the impressive sound quality that should appeal to everyday consumers in India.
Google Pixel Buds Pro Review: Impressive battery life
Superb battery performance is another highlight of the all-new Pixel Buds Pro. Google claims up to 11 hours of earbuds listening time with ANC off while the listening time drops up to 7 hours with ANC on. We found these figures to be more or less accurate during our testing. We got close to 6 hours of battery life with ANC on while listening to music. While the company doesn't highlight any fast charging details, we noticed that a 20-minute charge of earbuds gave close to 4 hours of music listening with ANC on, which is impressive.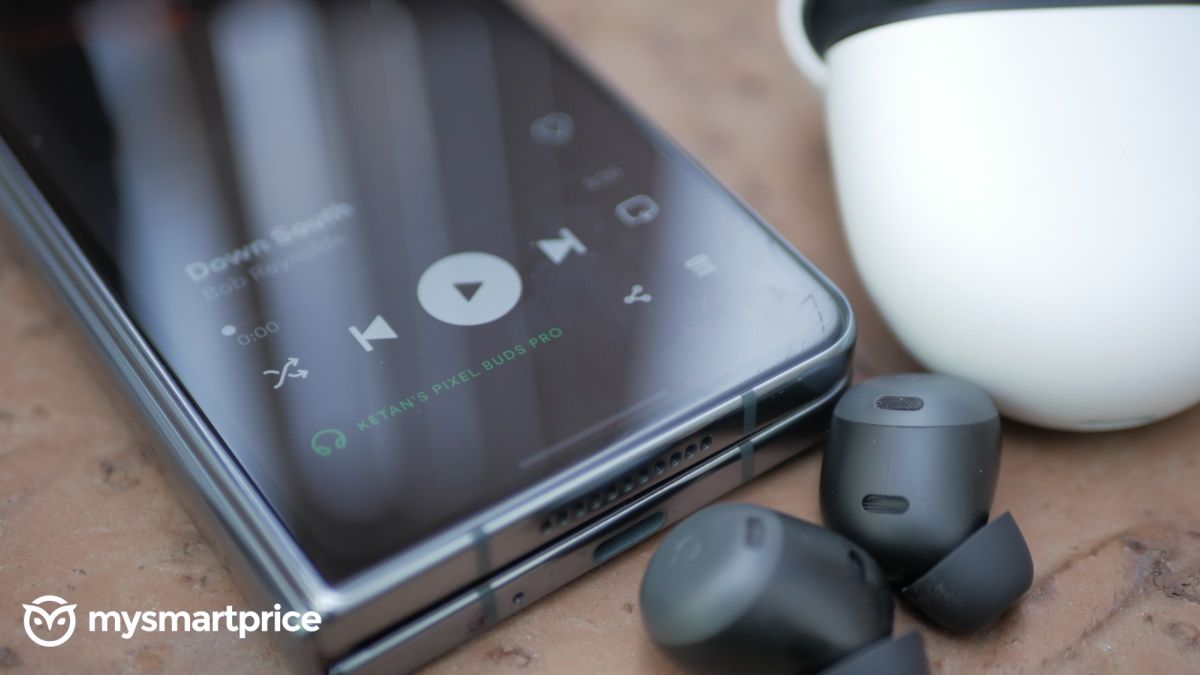 Google Pixel Buds Pro Review: Verdict
Google Pixel Buds Pro at Rs 19,990 is an excellent choice for people who are looking for a TWS with good audio performance and decent battery life.
We can confidently say that the Pixel Buds Pro is an everyday true wireless earbud, and you can use them while commuting or for your evening walks. It has many features, and software integration should impress Android users, while iPhone users may want to look at other options.
If you're looking for a reliable true wireless earphone for under Rs 20,000, the Pixel Buds Pro is an easy recommendation.
However, if you're an audiophile and would love that extra punch, then the Apple AirPods Pro and Sony WF-1000XM4 are excellent choices.