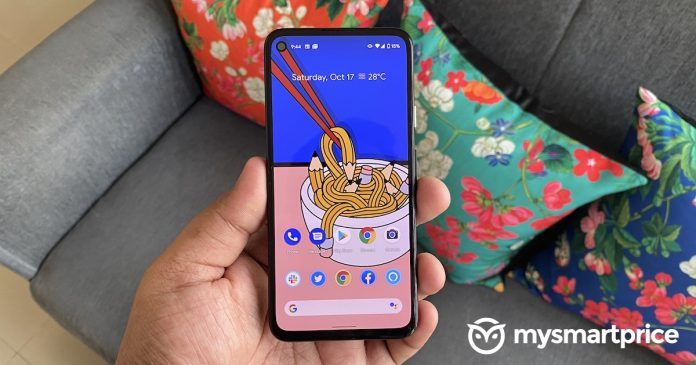 It seems Google Pixel phones have a car crash detection system, that can save people from emergencies. The feature saved a Reddit user, who posted about his experience on the platform. "A couple of weeks after enabling car crash detection on my Pixel 4XL, it came to my rescue. I have no recollection of how the accident happened. I just remember waking up in horrible pain struggling to breathe. Somehow, the Bobcat loader rolled off an embankment and ended upside down in a ravine. I yelled for help knowing it was futile when I heard a voice coming from the one earbud that managed to stay in place," the post said.
It turns out that his Pixel phone had detected the crash and automatically called emergency services, unbeknownst to the user even. "The accident occurred deep on my property and no one expected me back for a few hours, my phone was thrown out of site somewhere in the cab and I didn't have "Hey Google" enabled. It would have been a miserable wait," the man wrote. Which confirms that the Pixel did indeed detect the crash by itself and made the call.
"The fire station is at minimum 11 minutes from our property, so I'm assuming I was unconscious for at least 8 minutes while Google put our local emergency services into action. It would be interesting to know just how the process works. Does the 911 centre receive a call from a digital voice?" the man added.
How to enable crash detection on Pixel phones
The crash detection feature isn't particularly new, but seems to have escaped many peoples' attention somehow. It is available on Pixel 3, Pixel 4, Pixel 4a, Pixel 4a (5G), and Pixel 5, according to Google's support page. Unfortunately, the feature isn't available in India right now and only works in the United States (US), United Kingdom (UK) and Australia. The company doesn't sell many Pixel phones in India yet, but one hopes the country could get all of the phone's features here someday. After all, the company does differentiate its phones based on software, instead of hardware.
Follow the following steps to turn the feature on:
Open the Safety app on your Pixel phone

Tap on Settings

Find the "Detection and Alerts" section and tap "Car Crash Detection"

This will ask you for permission to access location, microphone and physical activity, which have to be allowed to use this feature.
Thanks for reading till the end of this article. For more such informative and exclusive tech content, like our Facebook page