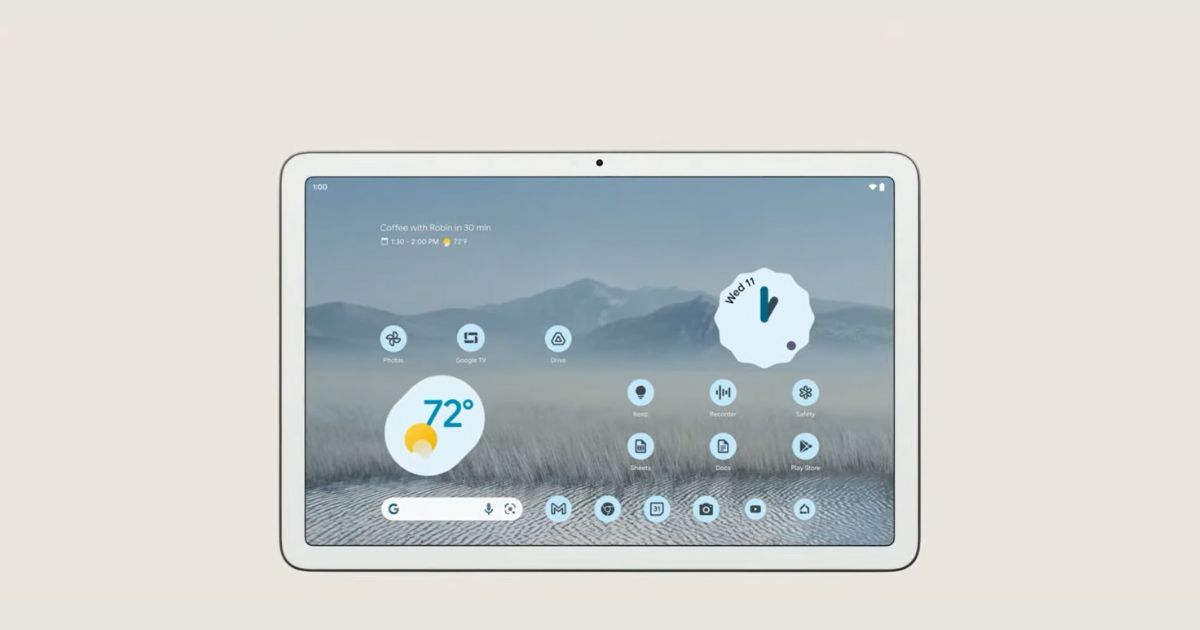 Pixel Tablet was showcased at the Google IO 2022 earlier in May 2022 along with a bunch if other Google products like the Google Pixel 6a, Pixel Buds Pro, and the search engine giant even showcased the Pixel 7 and Pixel 7 Pro devices, which are expected to launch in October this year.
The Pixel Tablet will be the first tablet under the Pixel tab and Google has confirmed that the tab will come sometime in 2023. With still a lot of time left to the official launch of the device, Mishaal Rahman on Twitter has spotted some interesting details of the Pixel Tablet. Tangor, which is likely to be the codename for the upcoming Pixel tablet might come with the 64-bit-only build of Android 13.
Interesting: "Move tangor to 64-bit only"

Tangor, the rumored Pixel Tablet, may ship with a 64-bit-only build of Android 13. That should reduce memory use, but it means the tablet won't be able to run any 32-bit apps.https://t.co/C3d3Y5pS24 pic.twitter.com/1SKh3pPcG6

— Mishaal Rahman (@MishaalRahman) August 16, 2022
Better Performance and Security on 64-bit
Esper's Senior Technical Editor, Mishaal Rahman has spotted a commit from Google which says "Move tangor to 64-bit only". This suggests that the upcoming Pixel tablet will support only 64-bit apps, which means it will eliminate support for 32-bit apps. This should not be a big concern as Google Play started asking developers to submit a 64-bit version of the apps along with the 32-bit version starting from August 2019. This is applicable for new apps and app updates with native libraries (Java/Kotlin).
Further, Mishaal adds, that Android 12 was the first version of the OS to support 64-bit-only builds. However, things seem to be different with Android 13. The code patch found suggests that this will happen with Android 14, but there is no confirmation on the same yet. It will be interesting to see when Google makes 64-bit only Android a launch requirement for devices with Armv9 cores, he added.
Apple moved to 64-bit only in 2017 with iOS 11 and now, it's time for Google to move on. 64-bit only apps and games will improve the performance and security features. With millions of apps and games available on the Play Store, it will be a long road ahead for Google.