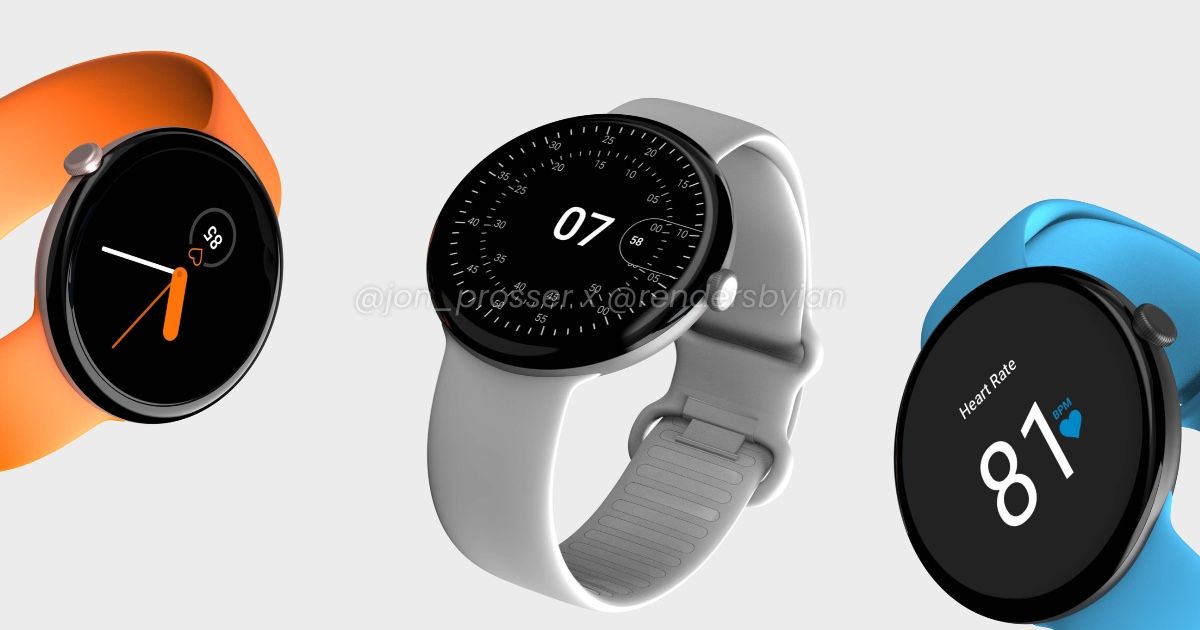 While we're all excited for the Pixel 6 and Pixel 6 Pro, there was also a lot of buzz about another long-awaited Google product: the Pixel Watch. The Pixel Watch has been in the works for a long time, with rumours circulating in 2018 that it will be released alongside the Pixel 3 series. The smartwatch was rumoured to launch alongside the Pixel 6 series. However, it seems that it might be the case. As per a tipster, the upcoming smartwatch launch has been delayed once again.
Google Pixel Watch Gets Delayed, Once Again
The Google Pixel 6 pair is slated to debut on October 19, but according to recent reports, they won't be the only gadgets on display. According to AI, a Twitter tipster, quite a few Google products are likely to make an appearance. For a time, the anticipated Pixel Fold and Pixel Watch may steal the show along with the Nest speakers.
We've lately seen a large amount of Pixel 6 details, but not a lot about the Pixel Watch, and it might all make sense now. According to Max Weinbach, the Pixel Watch could be delayed once again. He previously stated that the Pixel Watch will be released this year, most likely alongside the Pixel 6 series. Now, he thinks the watch will be delayed owing to a chip scarcity.
He did remark that it's possible that Google could announce it alongside the Pixel 6 series and then release it later. On the other hand, he isn't sure if the Pixel Watch would become official next year. So we'll have to wait and see what comes.
Back in April, Jon Prosser offered us a first peek at the Pixel Watch's design. That may still be the watch's design if the report is correct, but Google could be late with delivery. According to the tipster, the Pixel Watch was called Rohan internally. It will have a bezel-free display and a circular screen will meet the watch's casing. On the right edge, there will be a button that will most likely be a power/function key. The watch will be available in two case colours: black and silver, with over 20 different strap options.