Highlights
Android 14 debuted alongside the new Pixel 8 series.
Android 14 offers a new dedicated space for storing and showing your health data.
Android 14 has many vision- and hearing-inclusive features.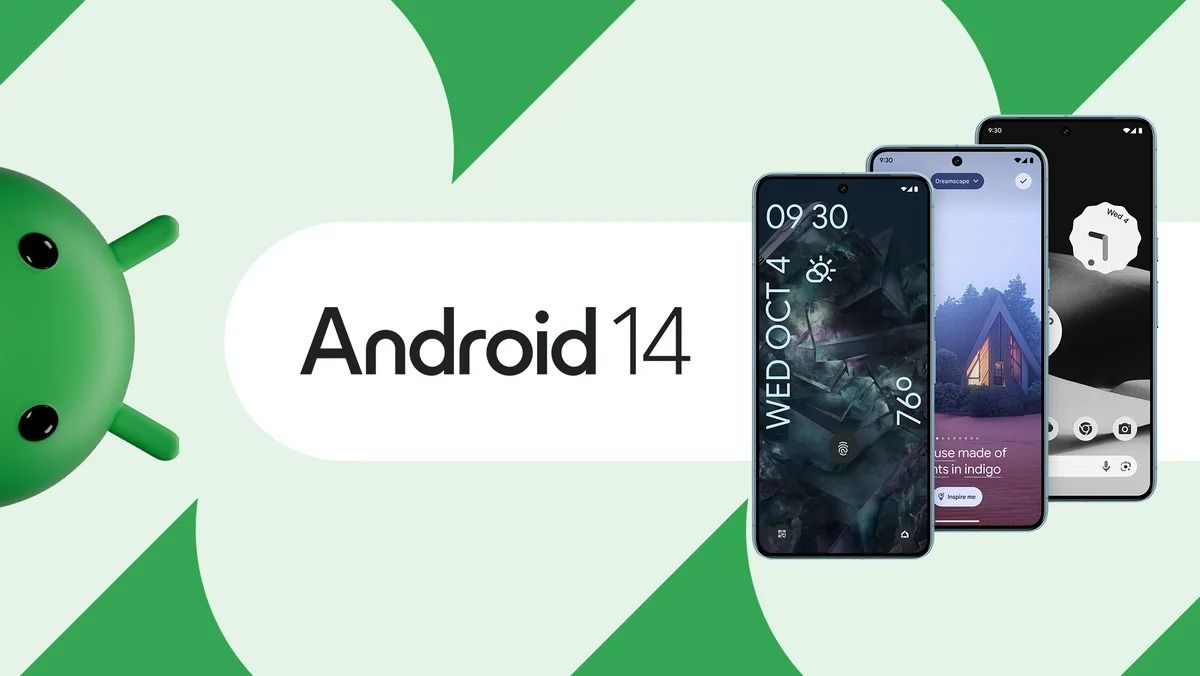 Google has finally released Android 14 alongside the new Pixel 8 and Pixel 8 Pro smartphones. This is the latest Android version which was under beta testing for the last few months. It was supposed to arrive last month but is finally here are a slight hiccup. The team has focused on providing more customization, control, and accessibility features this year.
Android 14 New Features
Android has always been known for giving users the freedom to personalize their devices and give them a truly unique identity. Google is building upon that with the addition of a new lock screen and home screen customization options. There is a new set of fonts, widgets, colours, and formats that users can pick from.
Google says lock screen UI elements will auto-adjust based on the situation, thanks to AI. For example, the weather widget will get more prominent when there is a crucial weather alert. The team has added generative AI wallpapers that will allow users to create unique wallpapers. It does so with the help of AI-generated text-to-image diffusion models.
Android 14 will let users choose custom lock screen shortcuts like camera, QR code scanner, video recording, flashlight, Google Home app, etc. The team has also added a new monochromatic theme for those who prefer a minimal and sleek look.
Google has expanded HDR video support on Android 13 to HDR photos on Android 14. Users will be able to utilize Ultra HDR to bring out "vibrant colours, brighter highlights, and darker shadows" from their photos. You will obviously need a smartphone with an HDR display to be able to use this new feature.
Health Connect is a new Android 14 feature which is a dedicated space for storing health data. A user will only need to sync his preferred health and fitness app with it and data will be stored in encrypted form. Users will also get to see more informed details about the permissions requested by apps so that they can choose whether to accept or deny.
It is now possible to set a 6-digit PIN on your Android smartphone for enhanced security. Google says Android devices will unlock automatically if you have set a 6-digit or longer PIN. Users currently have to tap on the enter key after entering the 4-digit PIN.
Google has focused on the accessibility aspect too. Android 14 comes with many vision- and hearing-inclusive features. The magnifier has received noticeable improvements as it now supports the ability to pinch to zoom in and out from 100%. Users can now adjust the magnifier size and customize what portion of the screen should be magnified. The best part is "Keep on when switching apps" support which will keep the magnifier turned on even when you are switching apps.
There is a new font size Quick Settings tile that will let users change font size with just one tap. The team has added a new dedicated hearing-aid setup flow within the Accessibility settings. Users can now access hearing-aid controls quickly from a shortcut. There is also support for Flash Notifications where users can choose to turn on the camera LED flash and the display flash for notification alerts.
Android 14 rollout has begun and it is already available for supported Pixel devices. It will arrive on other Android devices from Samsung, OnePlus, Vivo, Oppo, IQOO, Realme, Xiaomi, etc. later this year.