Highlights
The unknown tracker alerts feature was first announced at Google I/O 2023.
The new tracking feature currently supports only Apple AirTag.
Google and Apple are working together on an industry-wide specification to prevent unwanted tracking.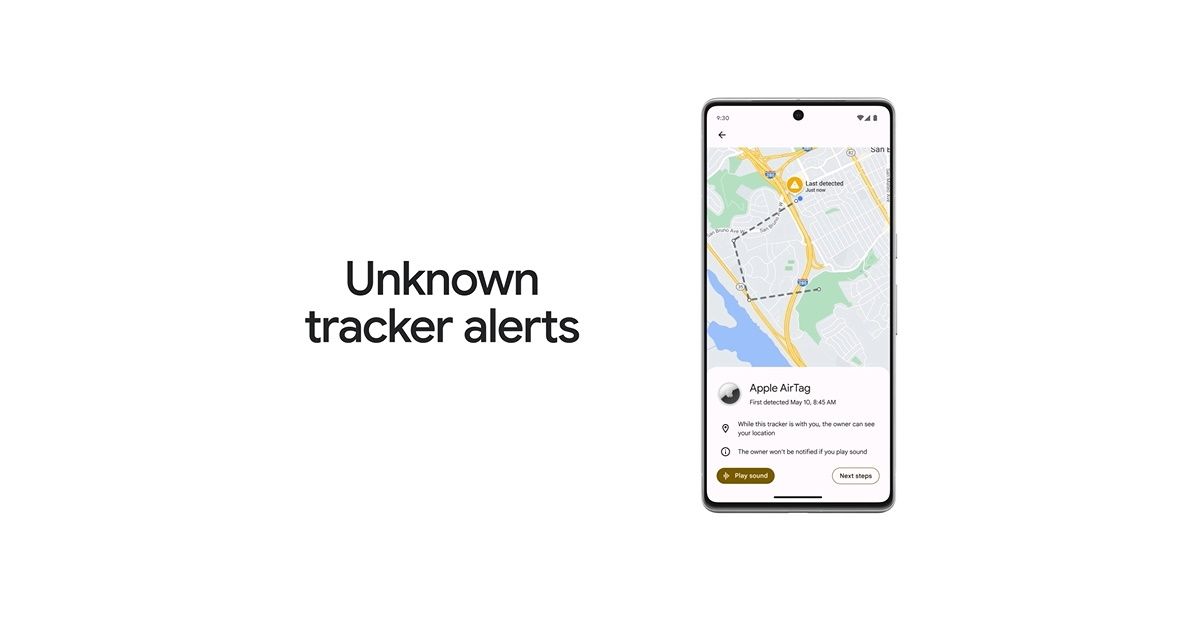 Bluetooth-enabled object trackers are useful as they help us track lost or misplaced items with ease. However, like any other technology, they can also be misused by people with malicious intent. There have been cases in the past when these trackers have been used for stalking someone or locating a vehicle's position for theft purposes. This is the reason at Googe I/O 2023, Google announced an unknown tracker alerts feature and a revamped Find My Device network. The good thing is the first feature is here for everyone but the second one has been delayed for the time being.
Unknown Tracker Alerts on Android Feature Details
Google has finally released the unknown tracker alerts feature on Android. It will be available for any user with a device running at least Android 6.0 Marshmallow. The aim of the feature is to prevent stalking incidents by notifying users about any unknown tracker that may be travelling with them or nearby them.
A user will receive a notification on a compatible Android phone when an unknown Bluetooth tracker is separated from its owner and is determined to be travelling with them. The notification can be tapped to check more details and to see the location on the map from where the tracker started following them.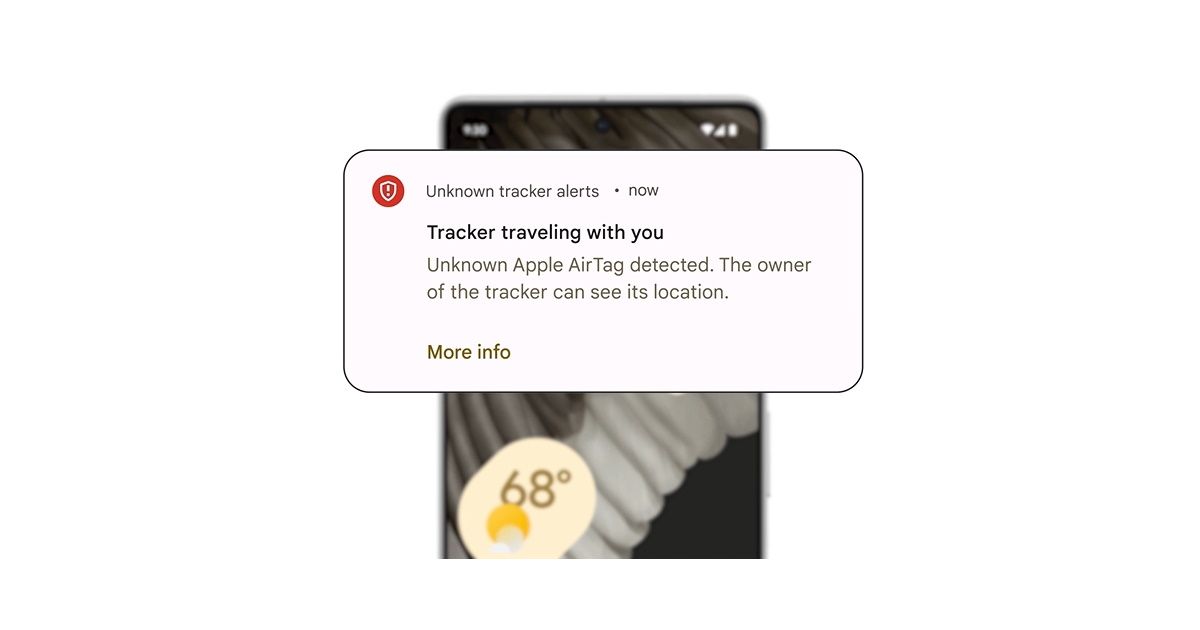 The alert will provide users with a 'Play Sound' option to locate it without notifying its owner. Google says a user can also bring the tracker closer to their phone's back to get the device's serial number and information about the owner like the last four digits of the phone number. This is a feature supported by some trackers which means it will not work with every tracker out there.
Users can also check information regarding how to disable the Bluetooth tracker so that it stops sharing locations with the owner. The newly released feature also has manual scan support. This can be done by visiting Settings > Safety & Emergency > Unknown tracker alerts > Scan now. It will take about 10 seconds for the manual scan to finish and you will be presented with a list of Bluetooth trackers around you determined to be separated from their owners.
Google says the unknown tracker alerts feature is currently supported only by Apple AirTag but more will be added in the future. Nevertheless, it is undoubtedly a much-needed feature to avoid unwanted tracking. Since Bluetooth trackers are tiny devices, they can easily be slipped into someone's pocket, purse, vehicle, etc. to locate their live location without them knowing.
Additionally, Google has revealed that its revamped Find My Device network release has been delayed. The new network will allow users to ring and locate various compatible devices on the map even when offline. It will utilize over a billion Android devices to locate your misplaced items like headphones, tracker tags, or even your phone via Bluetooth proximity. Since Google and Apple are working together on an industry-wide specification to prevent stalking, it has decided to wait for the Cupertino-based tech giant to implement protection features on iOS and delay the network's release.