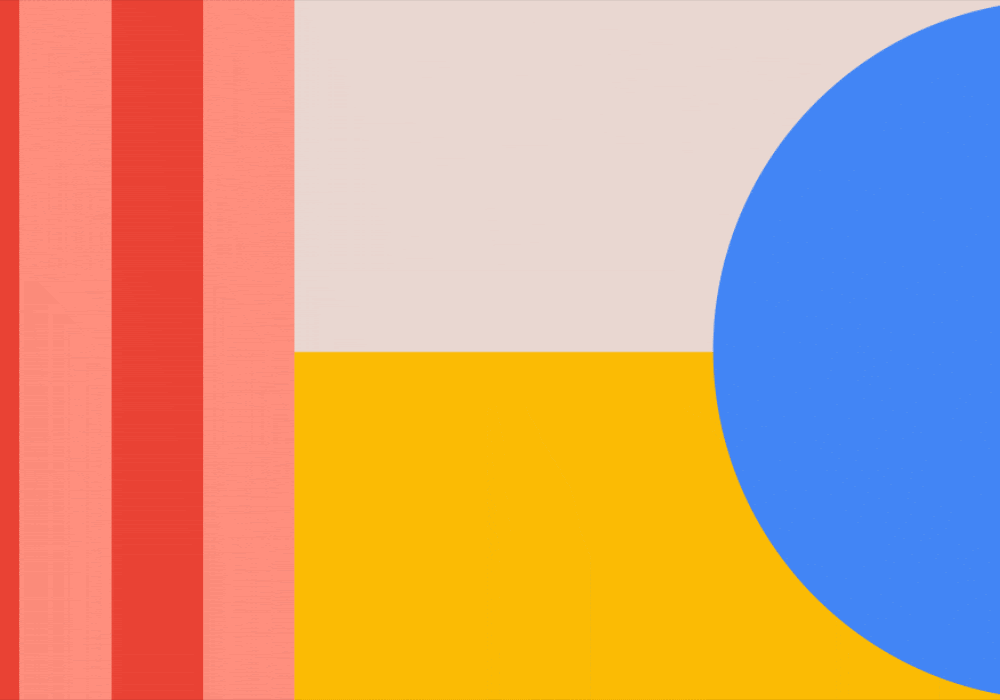 Google has sent out invites for a special launch event in New York on October 15 where a "few new things Made by Google" will be unveiled. Google has already scheduled a live broadcast for the event over on YouTube. The event has been scheduled for 10 am EST on October 10, which would be roughly 7:30 pm IST. The main attraction of this event will most likely be the Pixel 4 and Pixel 4 XL flagship smartphones.
Both phones have been subjected to more than a few leaks over the last couple of weeks, giving us a fair idea of what to expect. We are more looking forward to seeing what else the brand has to offer. The Pixelbook 2 will likely be unveiled, perhaps along with new Google Home devices including a second-gen Google Nest Mini. The Wi-Fi Certified 6 program was also launched just yesterday, which makes us hopeful for a new Google Wi-Fi system that supports the new standard. Quite a few Chromium commits have been spotted that further implicates that such a next-gen Google Mesh router might be unveiled.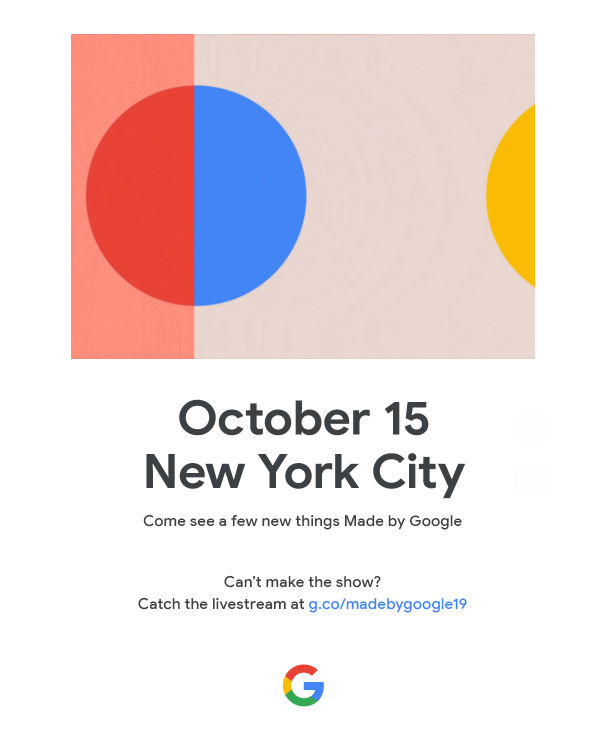 Pixel 4, Pixel 4 XL: Everything We Know So Far
It was rather strange when Google itself began revealing the design and features of its unreleased flagship handsets. The back of the phones will offer triple-camera setups in rounded square housings. Meanwhile, the front will feature rather chunky bezels that will help accommodate the Soli radar tech for gesture navigation and improved face unlock. The overall color palette of the phones has also been simplified when compared to their predecessors, where we will no longer see a dual-tone design and instead just have a cleaner, monotone aesthetic on the rear.
Leaks suggest the Pixel 4 XL will feature a 6.23-inch OLED screen with a resolution 3040×1440 pixels. Google might also jump on the high refresh-rate bandwagon and offer a 90Hz panel on this smartphone. The pixel 4, on the other hand, will likely feature a Full HD resolution screen that measures 5.7-inches. Powering the handsets will likely be a Qualcomm Snapdragon 855 chipset paired with at least 6GB of RAM. The two phones are expected to run on 2,800mAh and 3,700mAh capacity batteries respectively.
Undoubtedly, the phones will be the first to run Android 10 out of the box and offer all of its new features. One of these would be an improved Night Sight mode that will better utilize the new imaging hardware. Speaking of which, it has been uncovered that the rear camera setup will be capable of up to 8X zoom. It has also been reported that the phones will come with a Motion Mode that will assist in capturing better action shots.
The rate at which new leaks of the two phones are popping up, we expect to learn quite a bit more about them by the time the launch event happens. We will be sure to update you as soon as something new is spotted, so make sure to keep checking back with us for all the latest developments.