Highlights
Google announced a Perspectives filter for its search engine at the I/O 2023.
The filter will prioritise the personal information from real people on social media and forums.
Google will also label AI-generated images and show them in image searches.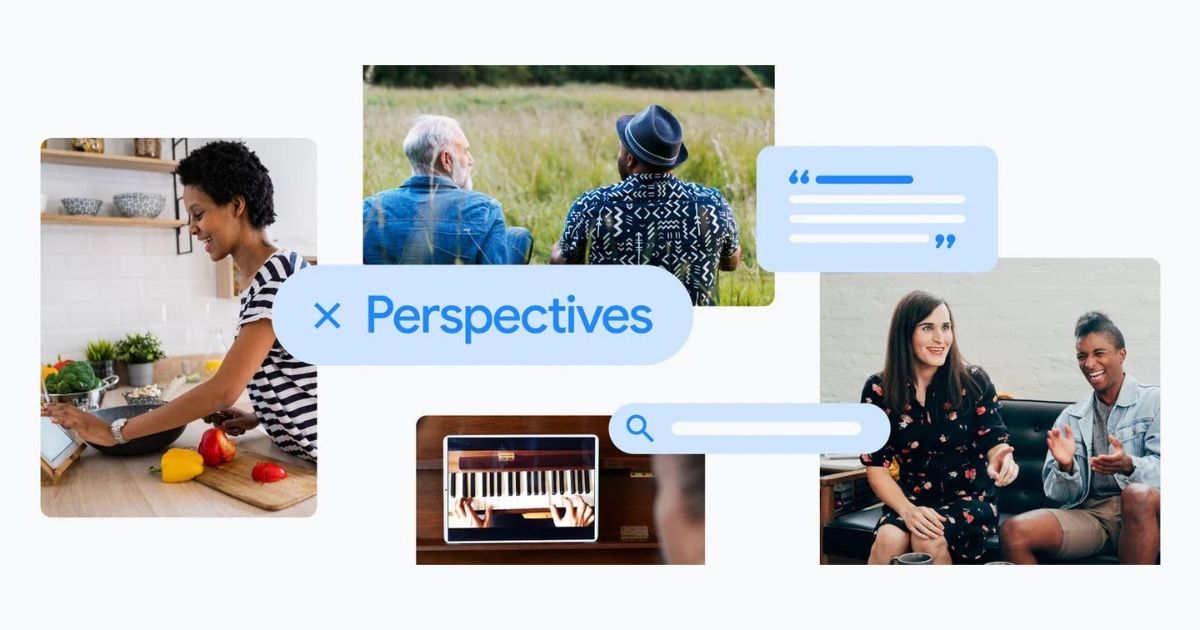 Google I/O 2023, held last night, was all about how AI will be front and center for the company going forward. The company showcased its Bard AI and generative AI features, which will be coming soon to all of its devices and Google suite of apps and services. Google also announced several new AI-powered features coming to its search engine, including a new Perspectives filter and Image labels. Here's what you need to know about the new developments in Google Search Engine.
Google Search Will Now Show More Personal Results With Perspectives Filter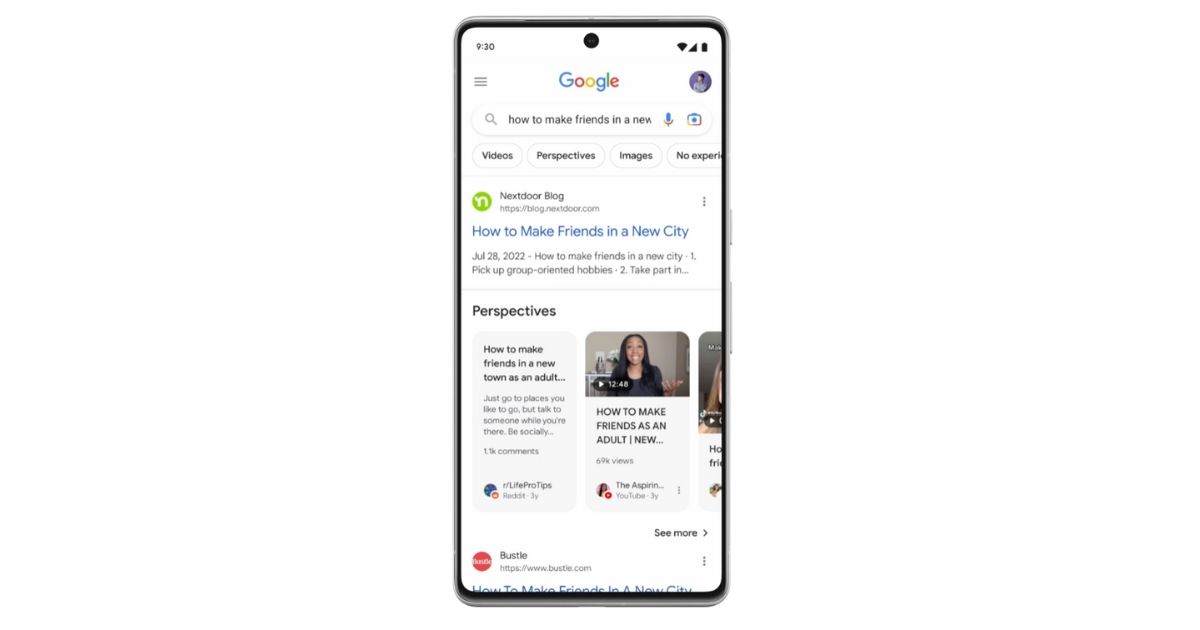 According to Google's blog post, when a user searches for something on its search engine, they are bombarded with a sea of similar and generic content. However, the search engine giant will now use generative AI to organise the information overload and show more personalised results to the users. Google mentions that when people search online for something, they are looking for information provided by other users and what they have to say.
Google has announced a new Perspective filter for its search engine, which should appear on top of search results in the coming weeks. Once you have entered your search keyword, tap on the Perspectives tab on the top (as you can see in the image above) to see posts, videos, and images shared by others on social media, discussion boards, and various forums. Google will also display the name, profile photo, and other details of the post and the creator to validate the authenticity of the content.
Google explains that when someone moves to a new place and is looking for friends, they can search for 'how to make friends in a new city' and tap the Perspectives filter. Instead of generic articles such as Top 5 ways to make new friends, the search engine will show the personal experiences of people who have gone through the same. It could be a comment on a forum, an Instagram post, or anything.
Google has also announced its intent to combat the misuse of AI-generated images from Midjourney or Shutterstock, for example. Going forward, Google products like search, image search, etc., will now show an 'About this image' section. This tool will display information like when the specific image and similar images were indexed by Google, when it appeared first, and where else the image appeared online. Additionally, Google will also label AI-Generated images and show them in searches. Users will see an "Image self-labeled as AI-generated" note with such images.
Are you excited about these new additions to Google products? Let us know in the comments section below.