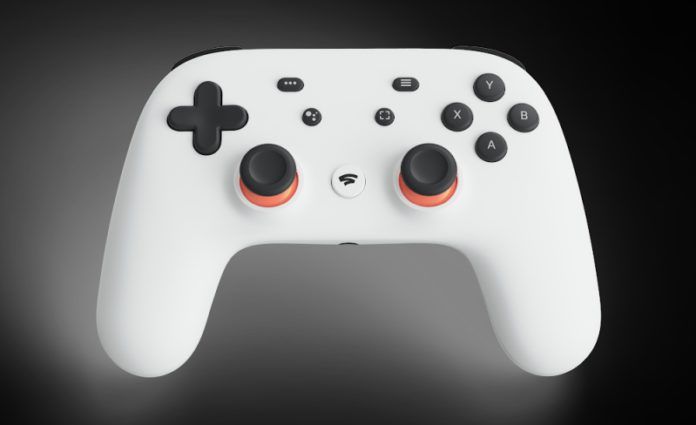 With PUBG and Fortnight raking in billions of dollars, tech companies have been eager to be a part of the gaming industry. As anticipated in our previous article, Google played its hand quite cleverly. To establish itself in the gaming scene, the search giant had to compete with Sony's PlayStation, Microsoft's Xbox, and Valve's Steam PC. What do you do when your competitors have decades of head-start and hundreds of millions of install base? Well, Google played a masterstroke by eliminating the requirement of powerful hardware to play the latest AAA titles! Yes, the Internet giant unveiled the Netflix of video games. Now, that I have got your attention, let's dive deep into how Stadia can shape the future of gaming industry:
No Need To Buy Gaming Hardware
With Google Stadia, any connected device capable of streaming HD video will be your gaming machine. You no longer have to invest around Rs 30,000 to 40,000 for latest gaming console. Or save up lacks of rupees for a gaming PC. So far, Sony sold about 100 million PS4 consoles, Microsoft likely to have shipped around 40 to 50 million Xbox One units, and Steam has over 90 million monthly active users. But, these numbers dwarf compared to Google's install base of millions of Chromecast and billions of Chrome desktop clients. The search giant will turn them into gaming machines with all the heavy rendering work taken care of by its data servers. Sure, gamers with access to powerful hardware won't switch to Google's Stadia, but there are billions of potential customers who would love to play latest games on their Chromecast powered TVs.
Play Games Instantly
Currently, in order to play a game, you need to install it on your gaming PC or consoles. This not only consumes time, but also makes you consider the limited local storage. Modern games take about hundreds of GBs. So, if you have a 500 GB disk, you can barely install five AAA titles. Things are completely different with Stadia, as you will be able to play a game without installing it locally. Google wants to integrate it with YouTube where millions of people watch game trailers and gameplay videos from popular streamers such as PewDiePie. To put things in perspective, you can watch a game trailer and then dive right into it by hitting the 'play' link. This will enable you to try out as many games as you like without worrying about the installation time and storage availability.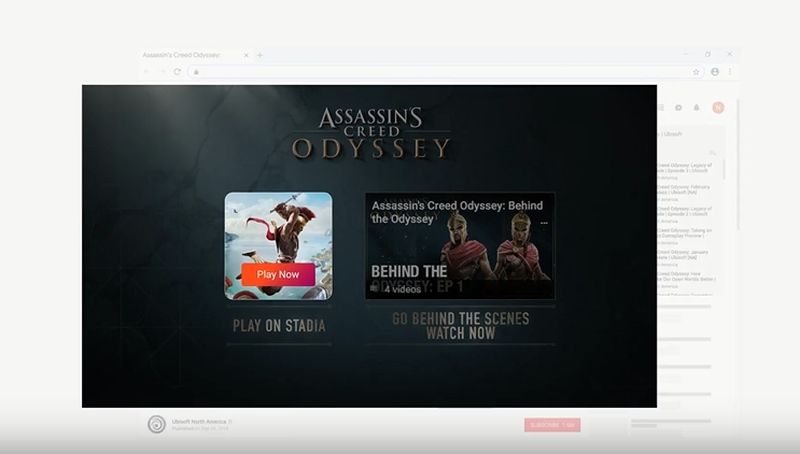 Say Goodbye To Exorbitant Upgrades
Since the games will be handled by cloud servers, you won't have to upgrade hardware for new games. Google claims that its cloud gaming servers are powered by custom hardware developed in partnership with AMD. To churn out pixels, it is equipped with a custom x86 hyperthreaded processor clocked at 2.7 GHz, 16 GB RAM, and cloud SSD storage. In direct comparison, you get the power of 10.7 GPU teraflops compared to 4.2 teraflops of PS3 Pro, and 6.0 teraflops of Xbox One. That's more than enough to let you enjoy games in 4K resolution and at 60 fps. when the next-gen games arrive, it will be up to Google to upgrade its server infrastructure. And MacBook users will finally be able to play real games.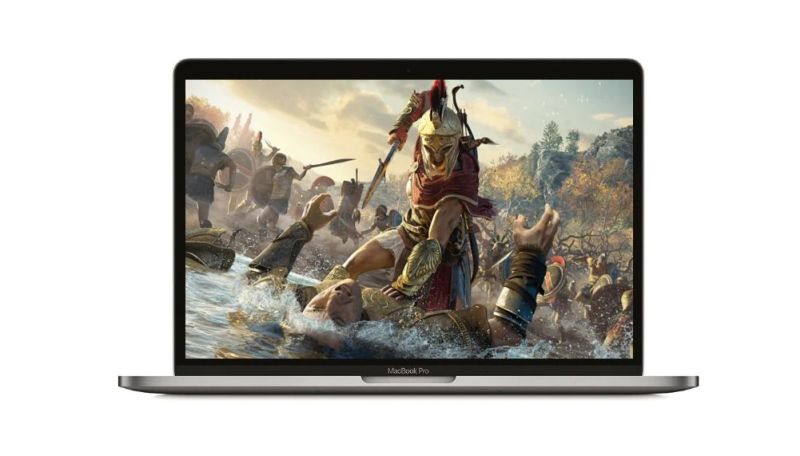 Weapon Of Choice
Google is enabling users to pick-up any controller they like with the Stadia service. On desktop computers and laptops, you can rely on tried on tested keyboard mouse combo. On latest Chromecast devices with Bluetooth support, you can hook up any Xbox or PlayStation compatible gamepad. Don't lose your heart if your old Chromecast lacks a Bluetooth radio. You can purchase Google's brand-new controller that connects directly via Wi-Fi to minimize input lag. Going by the press renders, the controller looks like Xbox One controller, which is a good thing. It does have additional dedicated buttons though. For instance, you get a share button to stream your gameplay directly over YouTube. There's also a Google Assistant button, which can be summoned to help you solve riddles in treasure hunting adventure games such as Tomb Raider.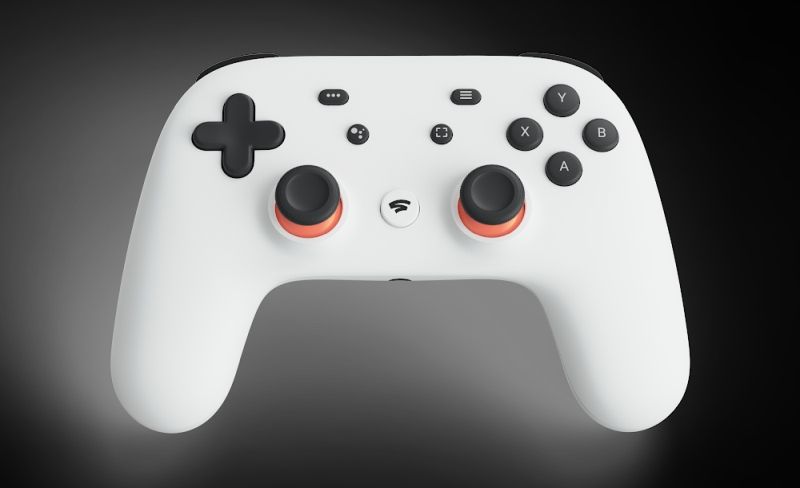 Seamless Saving And Sharing
Losing saved games is one of the primary reasons behind gamer rage. However, that's not going to be a problem with Google's Stadia as it can pause and resume game like a Netflix show. In fact, you can even start playing a game on a Chromecast powered TV and switch to a tablet or Pixel smartphone later on. Google has also baked in an interesting feature called 'State Share'. Instead of just sharing the clip of your playthrough, Stadia will enable you to share the exciting moment from the game to be played by your friends. This feature alone has potential to attract millions of users.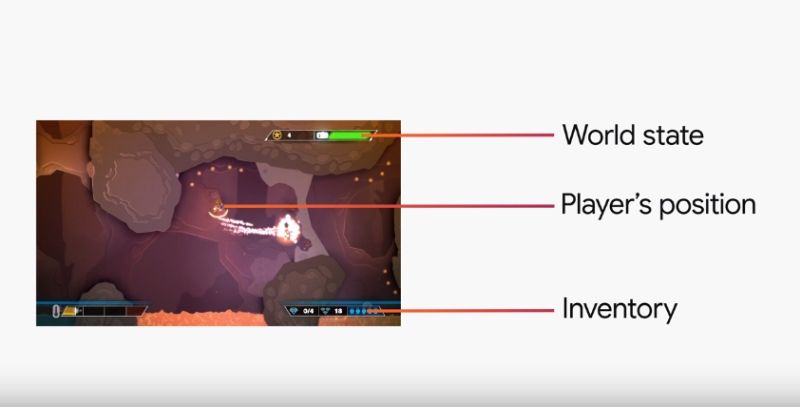 There's no doubt that the Google Stadia has potential to disrupt the gaming market. However, its success is also going to be affected by the game catalog and pricing. So far, Google has showcased Assassins Creed and Doom Eternal. Since the company has collaborated with two of the world's most popular gaming engines Unreal and Unity, you can expect plenty of upcoming titles. However, don't get your hopes too high if you want to play Xbox and PlayStation exclusive titles to show up on Google's service. Another concern is the latency that can be huge issue in competitive gaming. Google claims that it has a global network of over 7000 nodes to get rid of this problem. But we can only be sure once this service launched later this year.
Thanks for reading till the end of this article. For more such informative and exclusive tech content, like our Facebook page