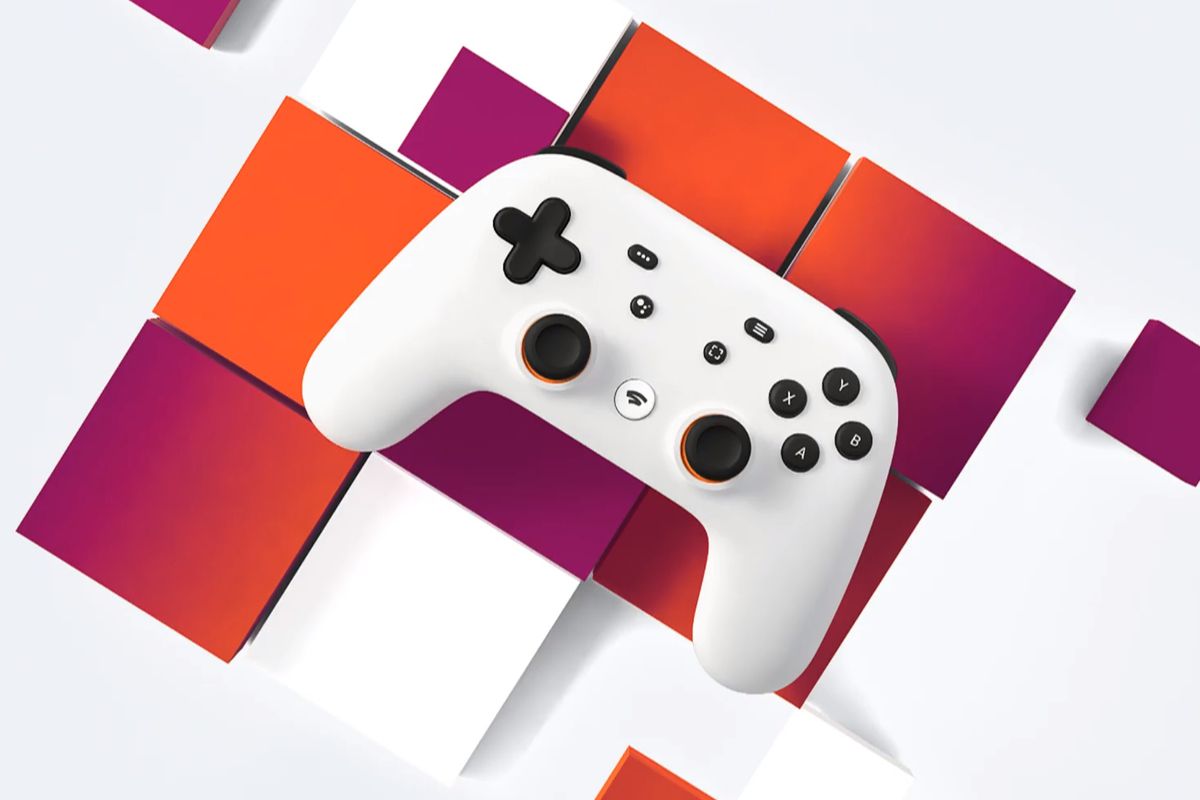 Next-generation gaming consoles from Microsoft and Sony (PS5) will be launched sometime next year, but brands are also trying to launch their cloud-based game streaming services which gamers can enjoy without a need to buy a separate console. You can think of this service as something like Netflix where you pay for a subscription plan and use any device, including a PC, an older gaming console, smartphone, or even a smart TV to play games.
Two game streaming services announced over the past one year are Google's Stadia and Microsoft's xCloud. Sony is reportedly working on its own cloud-based game streaming solution, too, but its name hasn't been revealed yet. After surprising everyone with the announcement of Google Stadia in October 2018, the internet services giant has revealed more information about its cloud-based gaming service. Even Microsoft decided to divulge more information about xCloud.
Google Stadia Games, Launch, Pricing, Specifications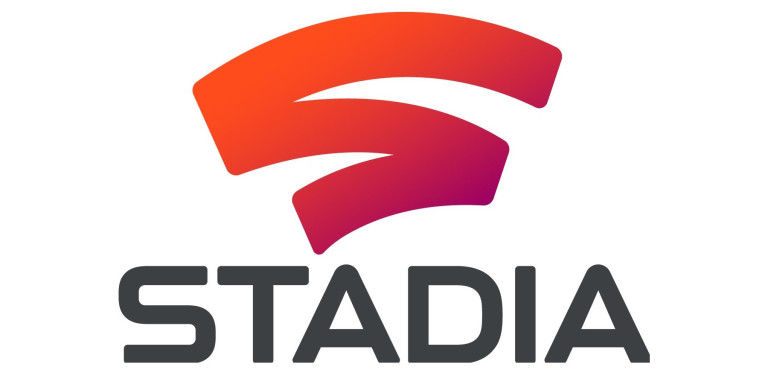 Using Google Stadia game controller and Google Chrome browser, consumers can play high-end games at up to 4K resolution, complete with HDR. Google Stadia's closed beta program started a few months ago with access to Assassin's Creed Odyssey, but the company has announced that Doom Eternal will be available, too.
The company took to Twitter to announce that it will reveal the games that will be available to play through Google Stadia this summer, along with the launch time frame and pricing of the game streaming service. It is being expected that "summer" probably means somewhere around E3 (which starts on June 11, 2019) entertainment and gaming expo where Google Stadia could be finally launched. The game streaming service's pricing could be subscription-based or based on the time spent playing the game.
This summer, three of the wishes you've been asking for will finally be granted:
? Price Reveal
? Game Announcements
? Launch Info

Stay tuned here for more Stadia details coming soon.

— Stadia (@GoogleStadia) May 24, 2019
Google's Stadia hardware, which is placed somewhere in Google's datacentres, is based on AMD's GPU. Video game tech analysis website Digital Foundry had published a detailed breakdown of Google Stadia's hardware. According to the website, Stadia's hardware specifications include a custom x86 CPU with 2.7GHz clock speed, hyper-threading, AVX2 SIMD, and 9.5MB L2+L3 cache memory. The custom AMD GPU used in Stadia hardware has 56 compute units, HBM2 memory, and 10.7 teraflops of graphical grunt (which coincides with AMD Vega 56 GPU). There's 16GB of 484GB/s RAM and cloud SSD storage. Interestingly, Google claims that this is first-generation hardware, which means that it could improve with time and as per game requirements.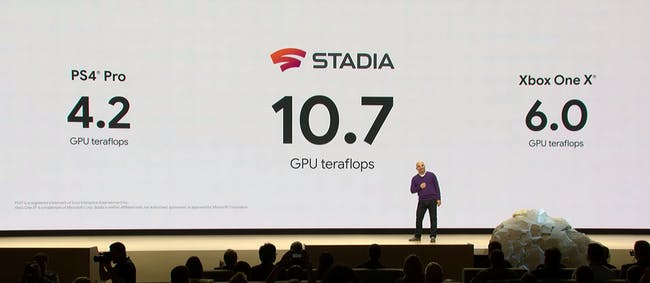 Google has also mentioned that Stadia's hardware can be stacked, so CPU and GPU compute power is "elastic". This means that multiple Google Stadia hardware can be joined to run more demanding games, maybe in the coming years. There will be issues with first-generation cloud gaming service, and early testers have complained about image quality not being up to par and text being an issue on smartphones.
Microsoft xCloud Game Streaming Service Will Work With Thousands Of Games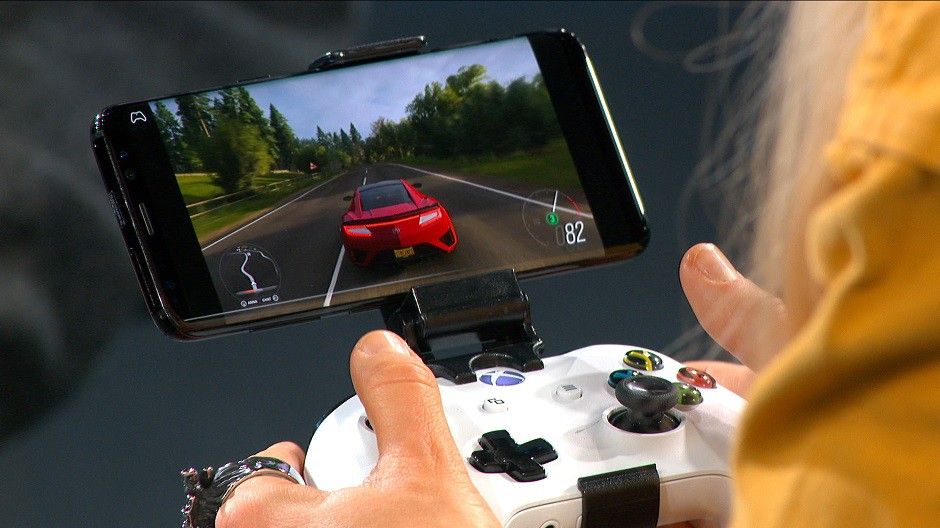 Microsoft's xCloud game streaming service was announced last year, but it recently announced (via CNET) that it uses hardware that's similar to its Xbox gaming consoles. This means that more than 3,500 games that Xbox currently has on its consoles will become compatible with xCloud and developers won't need to change or modify a thing in their games. Also, whenever developers update their games for newer consoles, it will automatically be updated for xCloud as well. The company announced that more than 1900 games are being developed for the Xbox and all of them would automatically become compatible with xCloud.
This announcement from Kareem Choudhry, Corporate Vice President of Gaming Cloud at Microsoft comes after Google unveiled its Stadia cloud-based game service and Electronic Arts expressed its interest in offering a similar gaming streaming service. Recently, Microsoft teamed up with Sony to offer improved cloud-based game streaming services.