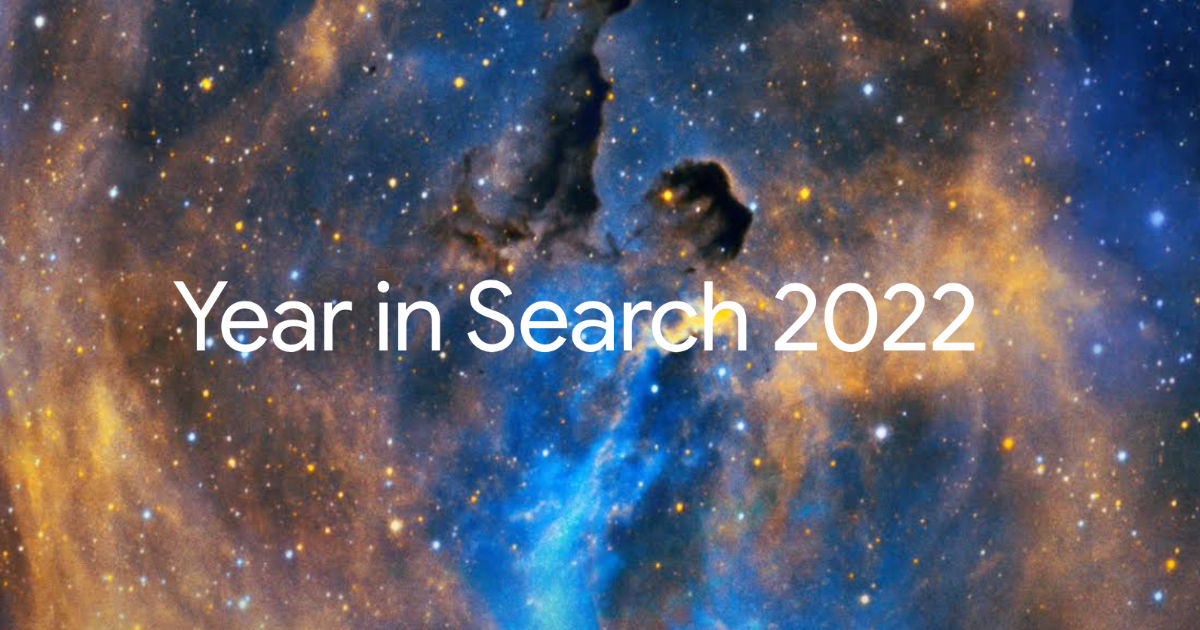 December is that time of the year when the likes of Google, Apple, Spotify, etc. release a list of the most trending apps, playlists and search results on their respective services. Spotify recently announced the Spotify Wrap 2022. Search engine giant Google has also now rolled out its list of search results across different categories that were searched by users on its platforms. The 'Year in Search' list is released every year, giving everyone a recap of the trends and events of that particular year. For Year in Search 2022, Google has compiled a list of topics that Indians searched for on perhaps the biggest search engine website.
The list covers the search for various topics, such as movies, sports events, news events, people, recipes, etc. Let's take a look at what India searched for the most on Google.
Google Year in Search 2022: What Indians Searched For the Most on the Web
Google has released the list of top-10 searches for its 'Year in Search 2022' edition, where the Indian Premiere League (IPL) topped the charts. The IPL 2022 was hosted during the first half of this year and lasted for 65 days. People from Lakshadweep, Odisha, Dadra and Nagar Haveli, Chhattisgarh and Tripura looked up a lot more about IPL 2022 than the rest of the country.
CoWin was the second-most searched term this year. Amid the nation's record-breaking vaccination drive to beat COVID-19, people were required to register on the CoWin website to get a booking slot or download their certificate.
The ongoing FIFA World Cup is the third-most search trend of 2022. It has been a few days since the FIFA World Cup 2022 kicked off and the tournament is already at the third sport in Google's Year in Search 2022 list. Other popular search trends included Asia Cup, ICC T20 World Cup, Brahmastra: Part One – Shiva, e-SHRAM card, Commonwealth games, etc.
Indians were also curious to know about various things that were announced or trended in 2022. For starters, people wanted to know "What is Agneepath scheme", "What is NATO", or "What is NFT". There were also questions asking "What is the square root of 4" and "what is solar eclipse". Metaverse, a trending topic in the tech space, also caught people's attention, making the question "what is metaverse" trend this year.
Google also revealed that people wanted to know "how to download vaccination certificate", and "how to download PTRC challan". There were also queries around "how to link voter ID with Aadhar" and "how to file ITR online".
Moving on to the topics that trended across categories.
Movies
Brahmastra: Part One – Shiva topped the search list in the movies category. Next was K.G.F: Chapter 2, which was released earlier this year. The Kashmir Files, RRR and Kantara were also along the top-five searches this year. The only Hollywood movie that Indians searched for the most on Google this year was Thor: Love and Thunder.
Also Read: Brahmastra Part One: Shiva is Coming to Disney+ Hotstar
With things opening up for the general public, people looked for various places near them. The most searched "near me" term was COVID vaccination centre, followed by Swimming pool, Water Park, Movies and takeout restaurant.
Sports
The Indian Premier League 2022 topped the search list in the Sports category. Next in the table were the FIFA world cup, Asia Cup, ICC T20 World Cup, Commonwealth games, Indian Super League, Pro Kabaddi League, ICC Women's Cricket World Cup, Australian Open and Wimbledon.
Also Read: FIFA World Cup 2022 Live Streaming Free: How to Watch the Live Matches Online on Mobile (App & Website)
Miscellaneous
People in India also relied on Google to get updates on news events, such as Lata Mangeshkar, KK, and Sidhu Moosewala's death, the Russia-Ukraine war, UP election results, Queen Elizabeth passing, and the Har Ghar Tiranga campaign.
Those who wanted to cook searched for recipes, such as Paneer Pasanda, chicken soup, pancake, paneer bhurji, pizza Margherita, Malai Kofta, modak, etc.
Select individuals also made news and were trending this year. The list was topped by Nupur Sharma, followed by Rishi Sunak, Lalit Modi, Sushmita Sen, Anjali Arora, Abdu Rozik, Eknath Shinde, Pravin Tambe and Amber Heard. 
What is your take on the new Google Year in Search 2022 list? Did you search for any of the queries or questions mentioned above? Let us know in the comments below.