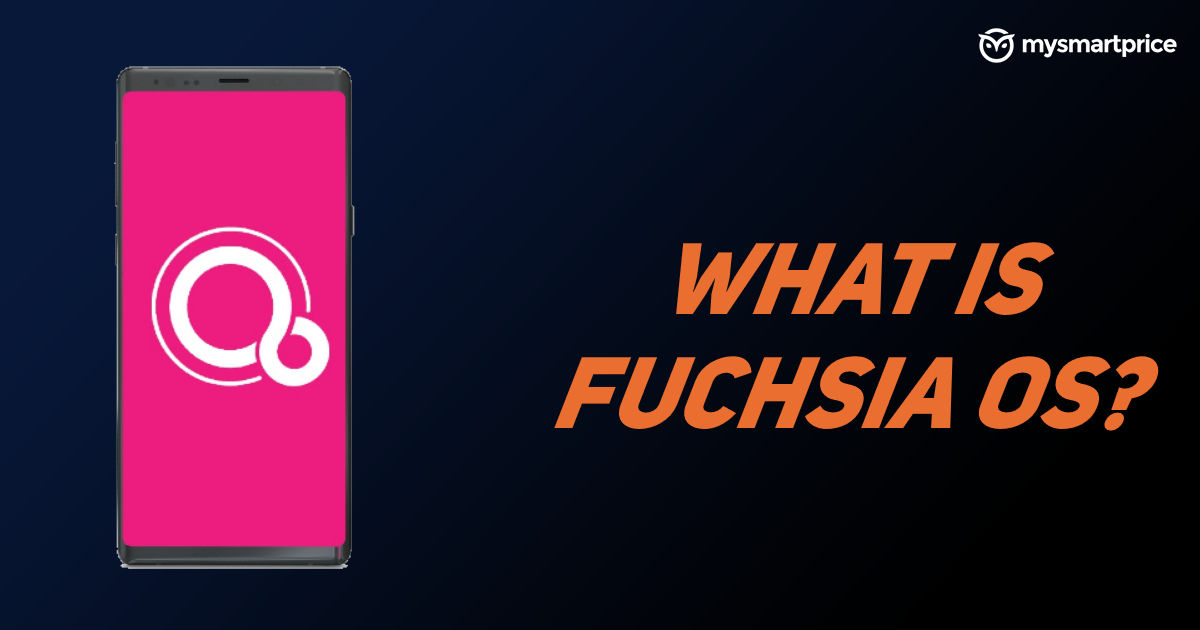 It seems Android's glory days are coming to an end. Ok, we might be jumping the gun there, but Google is preparing a new operating system for devices. Fuchsia OS, which has been in the works for quite a few years now, is nearing completion. A report by 9to5Google suggests that the first developer releases for the operating system are enroute. The publication deduced this by looking at open source code for the OS, and found a mention of what seems like the first developer release of the product. It's all conjecture at this point, but given how Google has named its operating systems internally so far, 9to5Google's deduction does sound believable.
So, what's Fuchsia OS?
Here's the funny thing. No one really knows what Fuchsia OS is, but we can put two and two together based on what has been reported so far. One of these reports suggests that the operating system will eventually replace Android on the market, but it's unclear whether that will finally be the case. What we can tell you is that Google has neither confirmed nor denied the same.
Fuchsia OS first appeared on Github back in 2016 and Google didn't make any announcements about the release. That, of course, led many to believe that the OS is just some sort of test that the Android maker was running, but it eventually confirmed that Fuchsia wasn't just an experiment. Google was, in fact, developing a new operating system.
Eventually, eagle eyed watchers found that the operating system runs on smartphones, tablets and desktop computers. This was the first big evidence of what Fuchsia OS might be meant for. You see, Google and many other technology companies have been moving towards "Ambient Computing", a term coined by British technology pioneer Kevin Ashton, which refers to computers being all around us and eliminating the need for button or touch-based interfaces. Something like Fuchsia OS, which works across devices, will be essential for such platforms.
Unlike Android, Fuchsia OS doesn't run on the Linux platform either. Google has built its own microkernel, called Zircon, which was originally called Magenta. This gives the company even more control over Fuchsia, and it's a point in favour of this platform replacing Android in future. If Google can make Fuchsia as ubiquitous as Android, it could dictate the development cycle for apps and platforms more closely.
There have also been rumours that Fuchsia OS will be installed on Google's smart home devices first. That's the Nest-branded speakers the company has been selling for a few years now, like the Nest Mini, Nest Hub and more. These compete directly with Amazon's Echo devices, which are powered by the Alexa voice assistant.
Additionally, remember that Fuchsia doesn't just run on phones, tablets and smart devices. It can also be used for laptops and desktops, meaning it could become the go to platform for Google's Chromebooks. While the company has made progress in bringing better interaction between Chrome OS and Android, having one platform across the three devices would make it a more Apple-like approach. The iPhone maker has much more control on its platforms, since it develops iOS, MacOS and iPadOS side-by-side and in house.
Fuchsia OS' mobile UI is known as Armadillo and looks a lot like Android is right now, but in a much more nascent stage. This, of course, will be developed over time and opening the OS to developers will give Google more insights on what the company needs to make in future. It does have a Gboard like keyboard though, and a Search function.
When is Fuchsia OS coming?
As we mentioned earlier, there is no concrete release date for Fuchsia OS right now, but it may be much closer to a release now. It's likely that Google will keep it under development for up to a year more, but given that it's already been five years, a public look may be a good idea.