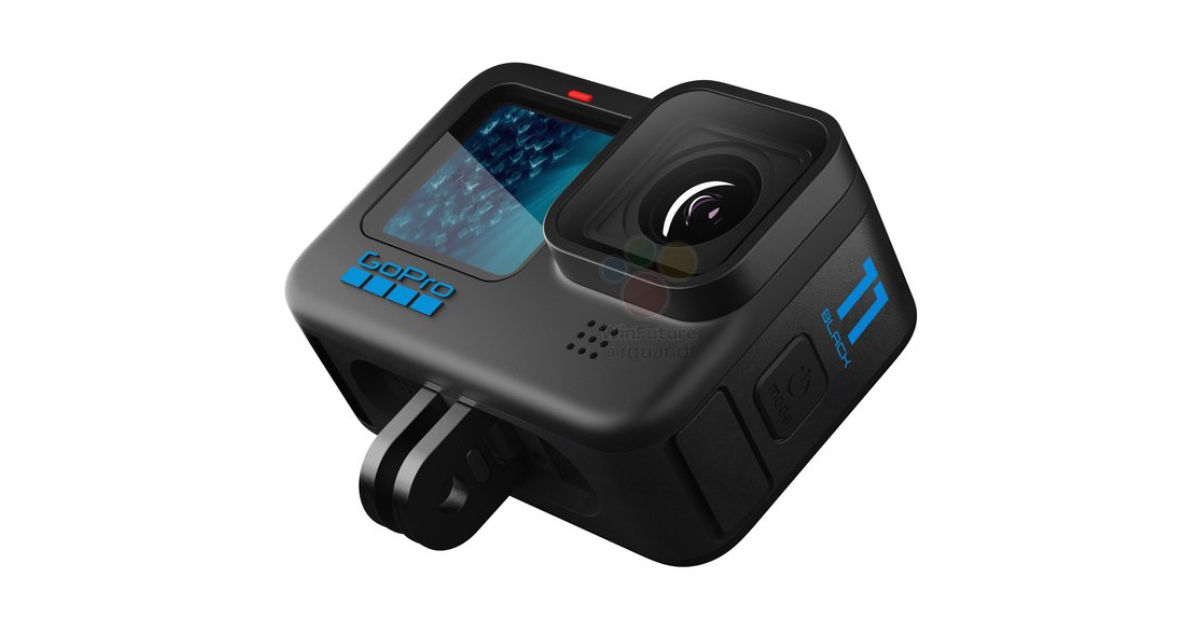 GoPro, one of the most popular action cameras in the market, is due for a refresh. The American company launched its flagship GoPro Hero10 last year with a 23MP camera that can record videos in 5.3K resolution at 60 frames per second. The Hero10 Black offered two displays – one at the back and the other next to the camera sensor at the front. For the GoPro Hero11 Black, the company does not seem to be making many changes.
The design images of the upcoming GoPro camera have leaked online. The images uploaded by WinFuture reveal that almost nothing about the GoPro Hero11 is changing on the outside. Let's take a look at the GoPro Hero11 Black design, specifications and other details known so far.
GoPro Hero11 Black Design is the Same as Hero10 Black
The GoPro Hero11 Black could be launched very soon. The action camera's images have leaked online, suggesting little to no changes. On the outside, the Hero11 Black is fairly similar to the Hero10 Black. It has a large main display on the back and a secondary display at the front. Even the positioning of the ports and buttons on the outside remains the same.
This means that GoPro will carry forward the same design for the third time since the company refreshed its action camera design with the Hero9 in 2020. That being said, we can expect some new hardware under the hood. While last year's Hero10 carried the same design, it brought it with a larger sensor and a new GP2 chip for capturing video at double the frame rate.
With regards to the Hero11 Black, not a lot is known. There are rumours about the upcoming GoPro featuring support for 6K video recording. In addition to this, the camera could offer improved HDR recording.
The company is yet to confirm the official launch date of its upcoming action camera. We will share more details about the Hero11 Black once available. What are your thoughts about the new GoPro? Let us know in the comments below.