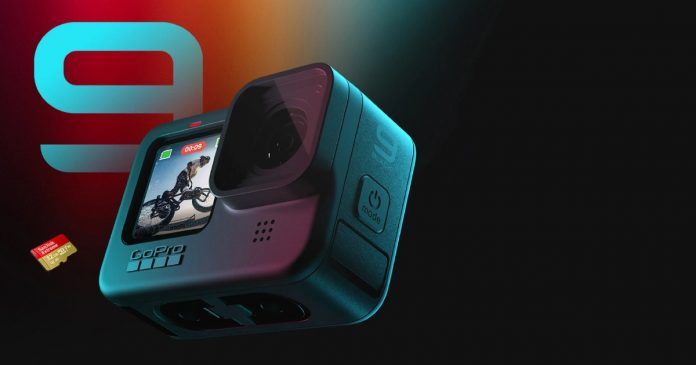 GoPro Hero9 Black the most-awaited action camera from the brand is finally official now. Yes! You read it correctly, the company has launched the Hero9 Black across the world with everything big this time. The flagship camera of 2020 comes with higher resolution, bigger battery, changeable lens, and the most important development of the secondary colour display. Let's have a closer look at the price, specifications, and features of the newly launch action camera. 
GoPro Hero9 Black Price
GoPro Hero9 Black in India is priced at INR 49,500 and will be up for grabs from late October. The company is going to launch the Media Mod for the Hero9 Black in the upcoming months. The Media Mod is said to include an improved microphone with a foam cover to reduce the wind noise.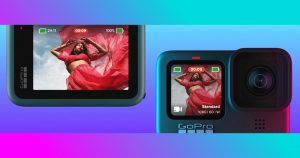 GoPro Hero9 Black Specifications and Features
First and fore more, the GoPro Hero9 Black features an upgraded 23.6-megapixel camera sensor powered by the GP1 processor from the predecessor. The company has introduced 5K resolution recording with 30fps and capable of taking 20-megapixel stills. GoPro has increased the level with the inclusion of a secondary colour LCD display at the front. Users can utilize this display for setting up the frame and while talking to the camera on the go. 
Compared to the GoPro Hero8 Black, the newly launched GoPro Hero9 Black arrives with a much bigger battery. The company claims that it is capable of delivering 30 percent better battery life than the previous model. Also this time the dimensions and weight of the flagship action camera is a bit on a higher side, which mean it won't fit in your old GoPro case.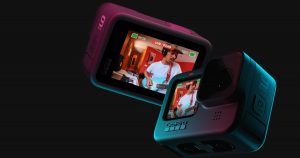 Apart from the hardware specs, the company has also made some significant changes with the software. The GoPro Hero9 Black comes with features like HyperSmooth 3.0, which is said to arrive with better stabilisation. The company has also included Boost mode in all resolution including 5K recording. 
The new TimeWarp 3.0 mode will allow you to slow down the Hyperlapse to realtime speed along with the audio. Timelapse and Hyperlapse don't record video if you are on a wrong mode you can ruin the entire footage. 
The company has also brought the option of removing the lens cover and replace it with the new Max Lens mod. The additional lens is said to arrive wider field of view, which you can use with HyperSmooth stabilisation for better footage.