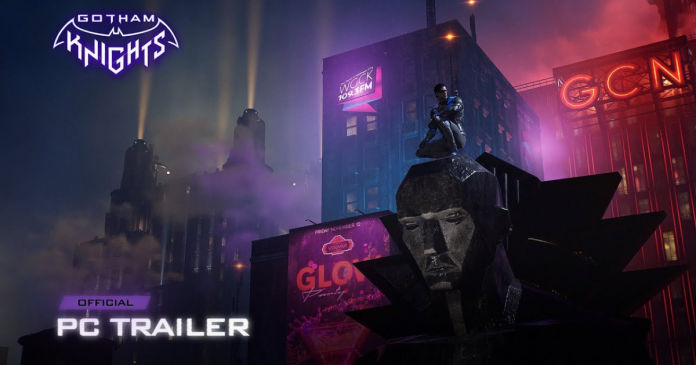 Gotham Knights is scheduled to come out later this month and the game just got a brand-new PC features trailer. The game will have a bunch of high-end PC features like ray-traced reflections, ultrawide monitor support, as well as Intel XeSS, Intel's new AI Enhanced Upscaling system.
Those with high-end PCs will be able to unlock the full potential of the game and customize their experience to best fit their setup. Gotham Knights is one of the year's biggest releases and is in development at WB Games Montreal, the studio that brought us Batman: Arkham Origins, one of the most underrated titles of the last decade.
The game is not set in the Arkhamverse, meaning it will not be taking place in the same universe as Rocksteady's upcoming Suicide Squad or the Batman Arkham games.
Also Read: Suicide Squad Game Has Been Quietly Delayed to 2023 by Warner Media
Can Gotham Knights Reach the Same Levels of Success as the Batman Arkham Games?
WB Games Montreal hs worked on a number of titles alongside Rocksteady studios, including on several expansions for Batman: Arkham Knight. The studio has proved that it can craft compelling stories, as evidenced by the excellent storytelling in Batman: Arkham Origins.
However, one of the major complaints of the game was the apparent lack of depth in combat and clunkiness in the traversal. With Gotham Knights, WB Games Montreal is attempting to craft an altogether new gameplay style featuring 4 protagonists in an RPG-like setting and allowing up to 4 players to join in a co-op session.
The co-op seemingly occurs organically with up to 4 players occupying the same game world – allowing organic superhero team-ups across the city. This sounds pretty cool in concept and it will be interesting to see how this plays out in the game.
Gotham Knights is scheduled for release on 21 October 2022 and will be available on Xbox Series X/S, PlayStation 5, and Microsoft Windows.
Thanks for reading till the end of this article. For more such informative and exclusive tech content, like our Facebook page