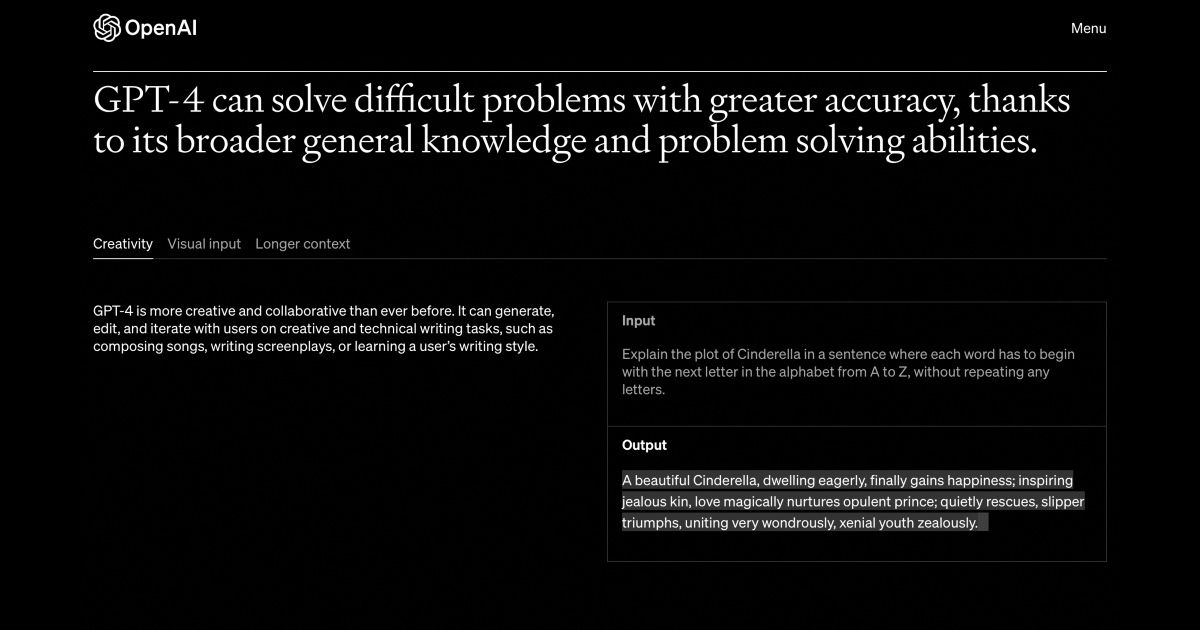 OpenAI, the company that built the super popular ChatGPT chatbot, has launched a new version of it that will replace its previous version. Called GPT-4, the latter is the new large language model (LLM) — a set of data points and algorithms — that will power the next generation of ChatGPT for users and businesses alike. The buzzing new launch makes ChatGPT more powerful, versatile, accurate and safer than before, and thus makes for one of the most important technologies to follow at the moment.
On this note, here's looking at what GPT-4 is made of, how it differs from the old ChatGPT, how you can use GPT-4 today, companies that are using it right now, and everything else that you need to know about it.
What is GPT-4?
When ChatGPT was launched in November last year, it was powered by a large language model (LLM) called GPT-3.5. The latter refers to a vast database and a set of algorithms that are trained using billions of points of data gathered by OpenAI across the internet and through its own tools and research programs, and powered the ChatGPT chatbot that we knew of so far.
GPT-4 is the latest, newest version of this LLM. Therefore, it is not a replacement of ChatGPT, but rather a replacement of GPT-3.5, the old LLM that powered ChatGPT so far. According to OpenAI, it is significantly more powerful, accurate, faster, capable and safer than GPT-3.5, and should therefore make ChatGPT even more capable of producing reliable written content — while avoiding errors and embarrassments.
Four Major Differences Between GPT-4 and ChatGPT
GPT-4 has improved GPT-3.5, the main database behind ChatGPT, in four clear ways. Here's what they are.
Processing images in queries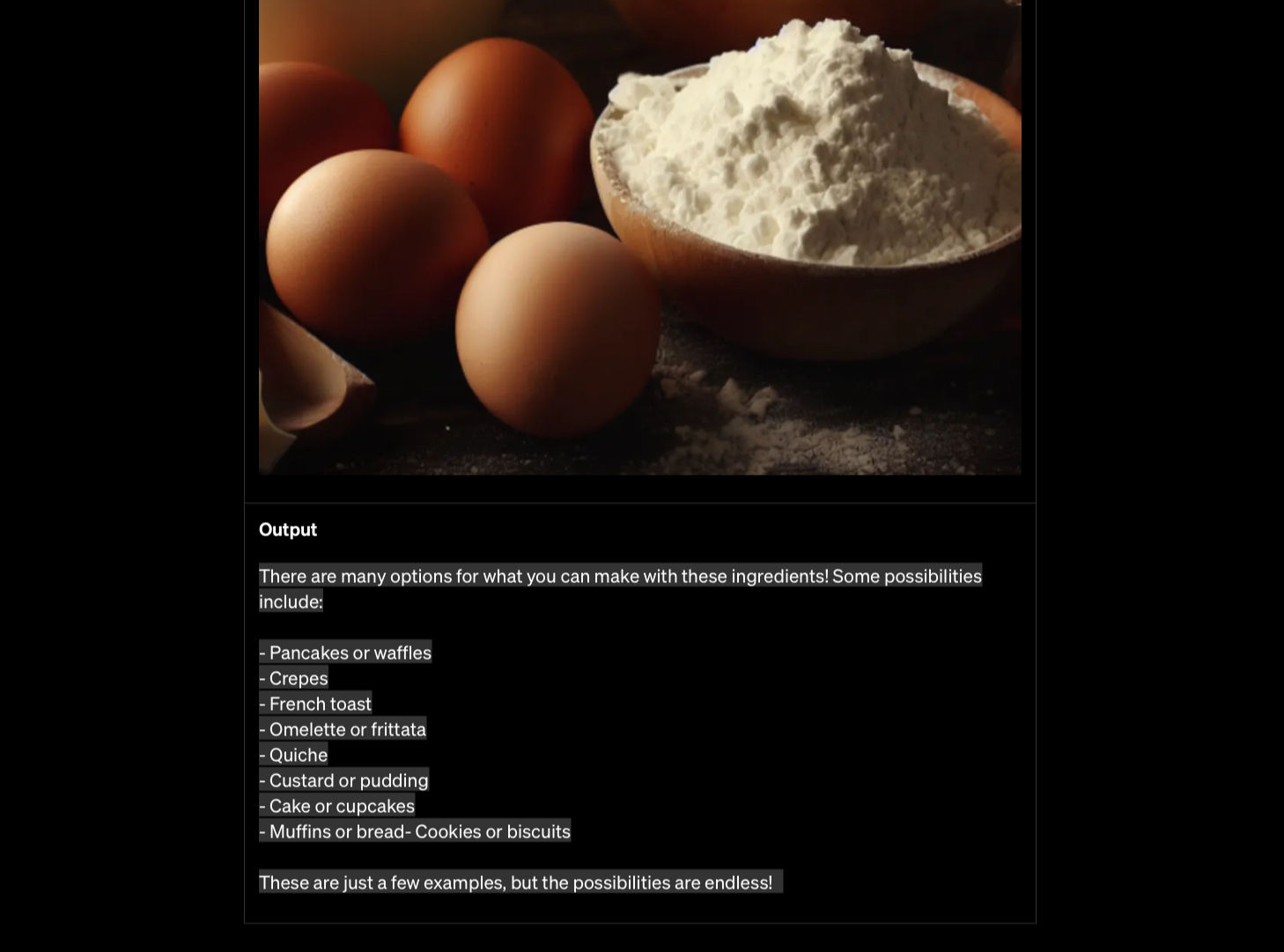 The clear big advantage for GPT-4 over the old version of ChatGPT is the ability to understand images as part of user queries. For instance, you can now add an image of a bill that you clicked on your phone, and ask GPT-4 to split calculations based on what is mentioned in the bill. So far, the old ChatGPT could only understand written inputs, and the ability to ask questions directly based on images will add a host of versatility to the app.
Using Indian languages in its database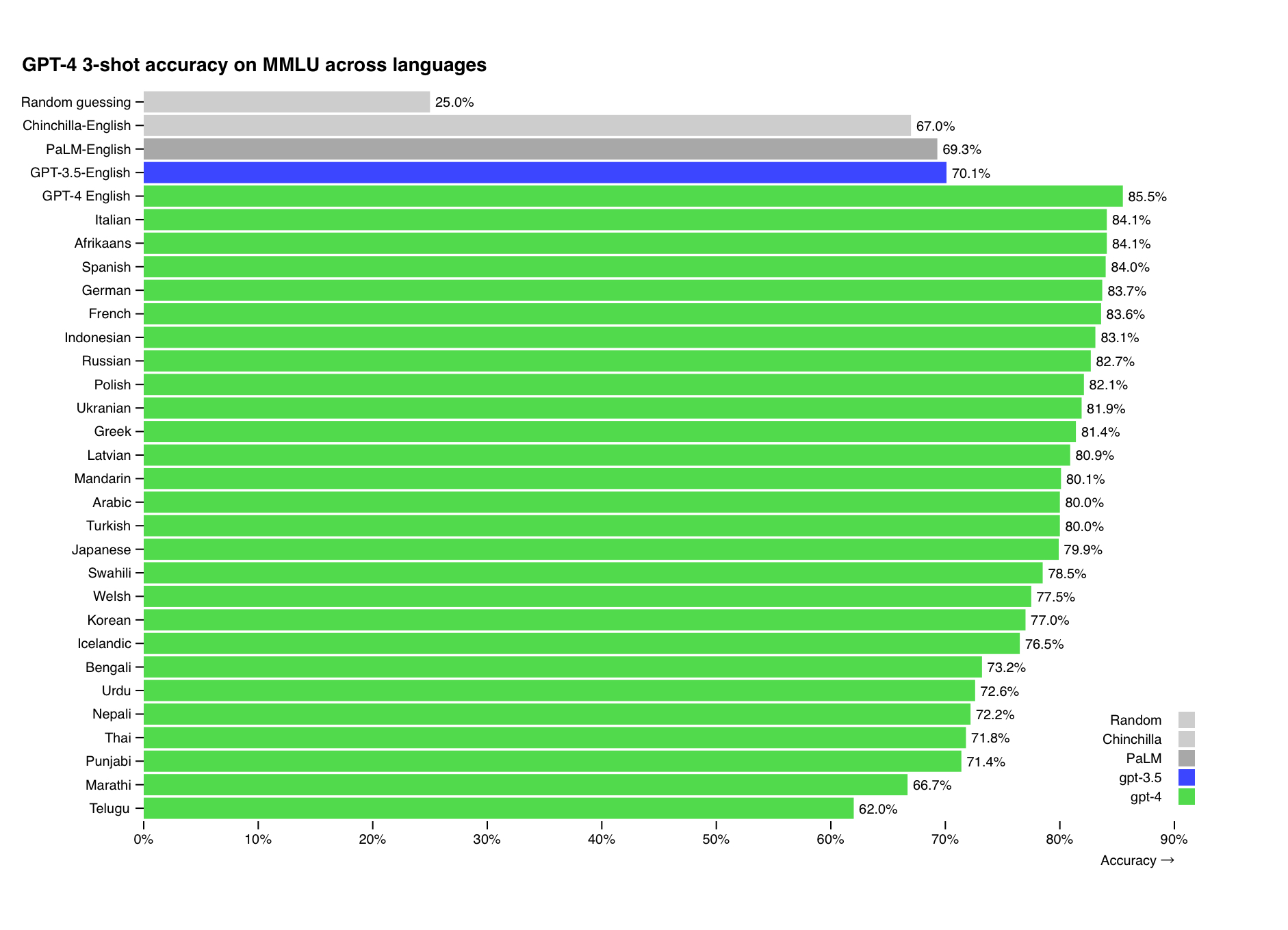 OpenAI confirmed in its GPT-4 research section that of the 26 languages it tested and trained GPT-4 on, there were five Indian languages involved — Bangla, Urdu, Punjabi, Marathi and Telugu. While these languages are likely to have been picked in random, the results suggest that GPT-4 will be adept at understanding local languages as well. This will allow the new ChatGPT to understand and respond in local Indian languages, thus adding a host of capabilities to how Indian companies may want to use chatbots in future.
Creating longform text content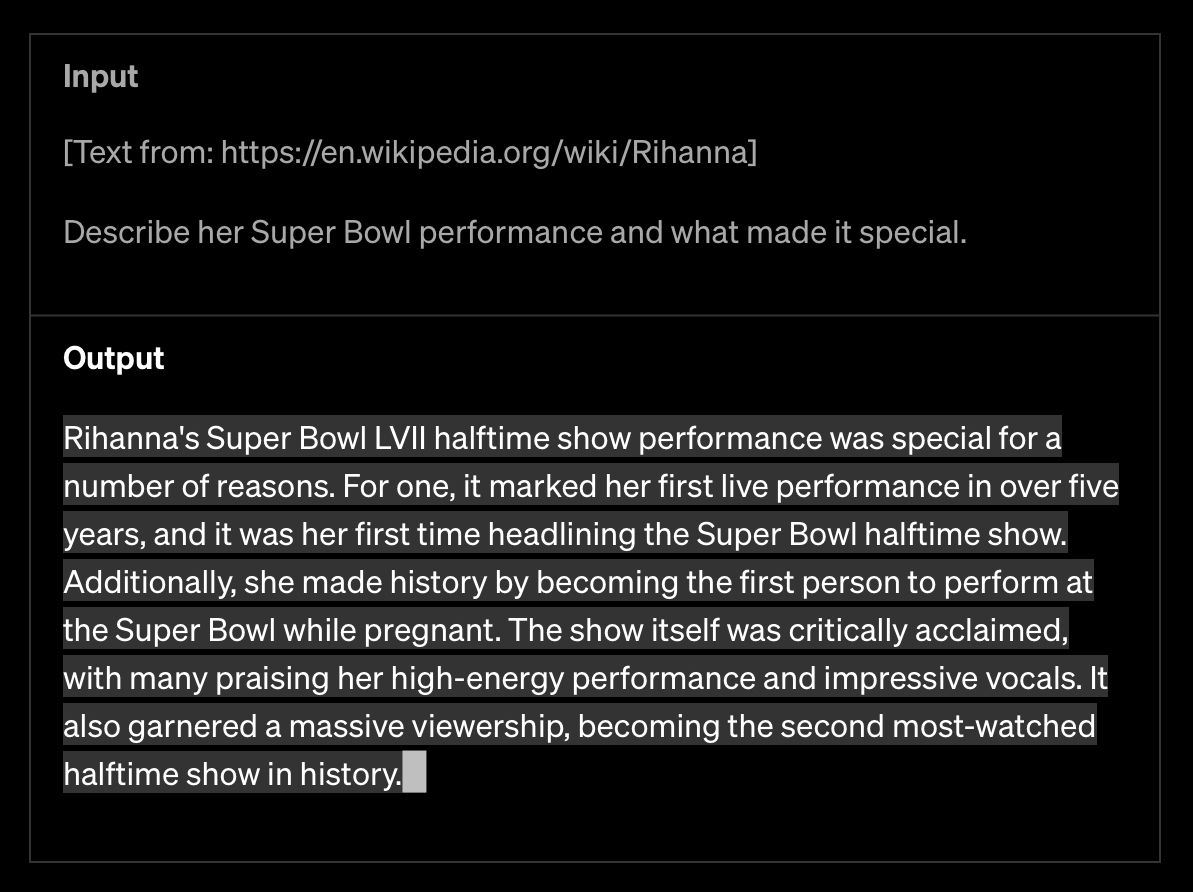 Among one of the key factors of GPT-4 is its larger memory, which is 8x bigger than that of GPT-3.5 in the old ChatGPT. As a result of this, GPT-4 can store and understand much longer and more complex inputs, thus also producing longform text content in responses. So far, ChatGPT through GPT-3.5 was largely able to produce only shorter responses of approximately 250-300 words — GPT-4 will outpace this and create greater output potential.
More powerful and accurate than before
During its presentation, OpenAI said that GPT-4 is "82 percent less likely to respond to requests for disallowed content", and "40 percent more likely to produce factual responses", in comparison to GPT-3.5 on ChatGPT. This is possible because GPT-4 uses all the data and feedback generated by ChatGPT so far, along with more of its own data, to reportedly exceed over 1 trillion data points in its database. Coupled with the larger memory thati it has for every query, GPT-4 will therefore be more powerful and accurate than before.
For instance, it ranked in the 90th percentile in a US law exam, and in the 99th percentile in a Biology olympiad. In comparison, ChatGPT through GPT-3.5 could only produce 10th and 31st percentile, respectively.
How You Can Use it Today
Unfortunately, GPT-4 is only available to paying users of OpenAI's ChatGPT Plus tool at the moment. The free version of ChatGPT, which you can still use from here, will run on GPT-3.5 for now, and OpenAI has not offered a timeline or plan for if and when might it offer free access to GPT-4 for users.
However, if you still want to experience GPT-4 for yourself, you can simply do so by paying for a subscription plan for the GPT-4-powered ChatGPT Plus. The latter is priced at $20 per month, or around Rs 1,650 per month. To use the tool:
Click here to open ChatGPT Plus
You will now be prompted to login or sign up on the ChatGPT platform. If you already have an existing ID, use the same credentials to login
If you do not have an account, simply click on 'sign up', and follow the on-screen instructions to create an ID
Once you are signed in to ChatGPT, you will be directed to the standard, free version of ChatGPT. You can determine this by checking the version of the tool at the bottom of the page
To access ChatGPT Plus, click on the sidebar menu in the ChatGPT interface, scroll down, and click on 'Upgrade to Plus'
You will then be prompted to upgrade your plan. OpenAI says that upgrading will give you access "even when the demand is high", as well as "faster response speed" and "priority access to new features". Note: This new feature will be GPT-4
You can now click on 'Upgrade plan', and continue to pay the $20 per month recurring fee to get access to GPT-4. Note: You will need international transactions enabled on your credit card to be able to subscribe
Once you have subscribed, you will have access to the latest generation GPT-4 LLM on ChatGPT Plus, and thus will have full access to the newest standard of generative AI from the company. One alternative to this can also be to sign up for the Microsoft Bing AI chatbot beta, which the company has confirmed is also based on GPT-4 now. However, it is important to note that Microsoft's model uses its own custom data set atop GPT-4, and the waitlist could be a long one, thus not guaranteeing immediate access to the tool.
Who are Using GPT-4 Right Now?
As stated before, Microsoft is already using GPT-4 for its Bing search engine. Apart from this, OpenAI detailed a number of companies running early trials using GPT-4. These include language translation platform Duolingo, image to text platform Be My Eyes, fintech platform Stripe, global investment banking major Morgan Stanley, edtech platform Khan Academy, and the government of Iceland.
According to a Mint report, Indian companies have also expressed interest in using GPT-4 in their own chatbot services. Reliance Jio-owned enterprise chatbot platform Jio Haptik, and fellow platform Yellow.ai, which both make chatbots for businesses in India and around the world, will use GPT-4 as part of their chatbots that they build for other companies.