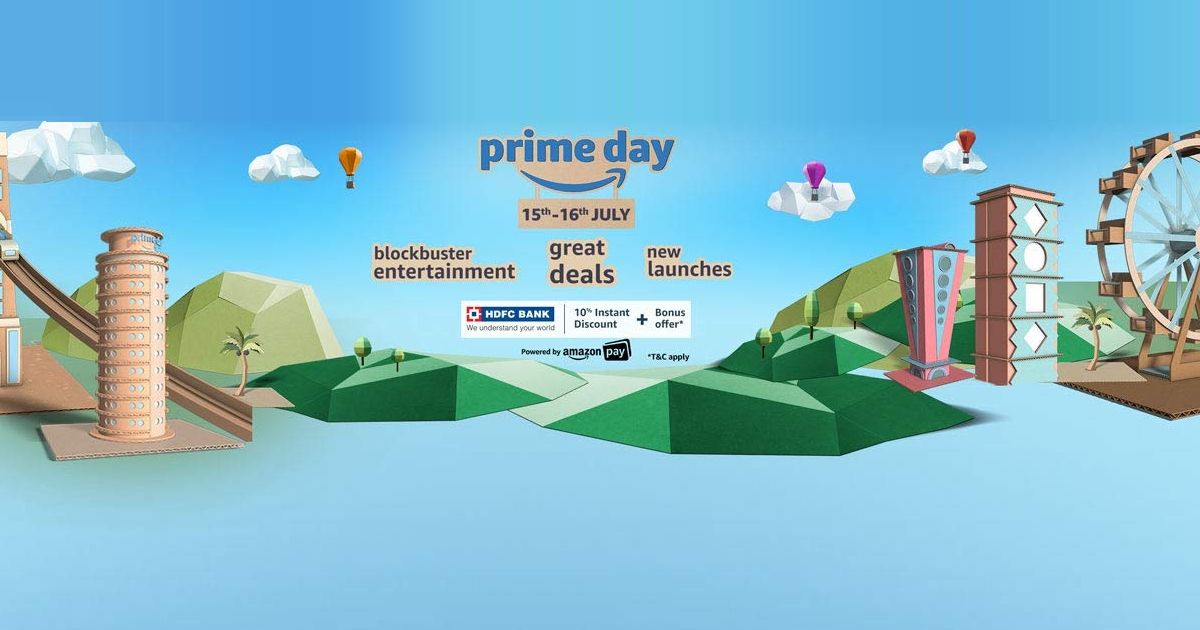 Amazon Prime Day sale is just around the corner (July 15), and this is the perfect time for those who have not subscribed to Amazon's Prime subscription to go ahead and do just that. Prime subscriptions get you a plethora of benefits including free and fast shipping, exclusive deals and discounts, ad-free streaming and download music service with Amazon Prime Music, and access to a full library of new and popular movies and TV shows with Amazon Prime Video. To ensure you don't miss out on all that Amazon has to offer, the e-commerce giant has partnered up with various service providers where you can either get access to Prime services for free or at discounted prices. Read on to know more.
Airtel Infinity Postpaid Plan
Airtel and Amazon have been in partnership for well over a year now. The first of the benefits to come out of this alliance is the free one-year Amazon Prime subscription given to customers who have purchased one of Airtel's Postpaid Infinity plans. These plans start off at INR 499 per month and offer significantly large bundles of daily internet access with data rollover, unlimited local and national calling, and device protection plans.
Airtel V-Fiber Broadband Connection
Just last month, Airtel also announced that it would be offering free one-year Amazon Prime subscriptions to all the users that have Airtel 'V-Fiber' home broadband connections. Eligible plans under this connection are priced at INR 1,099, INR 1,599, and INR 1,999. Additionally, users, get full access to Airtel TV and ZEE5 content along with 3-months of Netflix access.
Airtel INR 299 Prepaid Pack
In May of this year, Bharti Airtel revamped its well-received #AirtelThanks program to offer various deals to customers based on which tier they belonged to. Along with this, a new recharge plan worth INR 299 was introduced with one of its benefits being a free subscription to Amazon Prime for one month. Airtel SIM users can head on over to the new Airtel Thanks app and to claim their free Amazon Prime subscriptions.
Vodafone: RED Postpaid
Vodafone has also been offering a free one-year subscription to Amazon Prime for some time now. This can be availed by users who have purchased one of Vodafone's RED Postpaid plans. These plans start at INR 399 per month.
Vodafone Youth Offer

The next deal is for all Vodafone U Prepaid customers that are between the age of 18 to 24 years. Both new and existing prepaid customers that are within the age limit can go ahead and grab a 50 percent discount on a one-year Amazon Prime subscription. To claim the deal, download the MyVodafone App on your smartphone and follow the instructions that show up right on the homepage. Eligible users will need to complete eKYC in order to avail this offer.
Frapp Students Offer
Frapp is an online service that allows students all over India to get internships and work experiences. Those who already have a Frapp student subscription are eligible for a 50 percent cashback deal on a one-year Amazon Prime subscription. To claim this deal, eligible Frapp members must make a full one-year Amazon Prime subscription purchase that costs INR 999, and they will receive INR 500 worth cashback in the form of Amazon Pay Gift Cards. For a full list of terms and conditions, click here.
Amazon Youth Offer
Just like the Vodafone Youth Offer and Frapp Students Offer, Amazon itself seems to be offering 50 percent cashback to Prime subscribers between the age of 18-24 years. You will have to follow this link on your smartphone in order to avail this offer. Existing Amazon Prime subscribers are also eligible to claim the INR 500 cashback offer. Note that you will need to complete KYC verification for this.