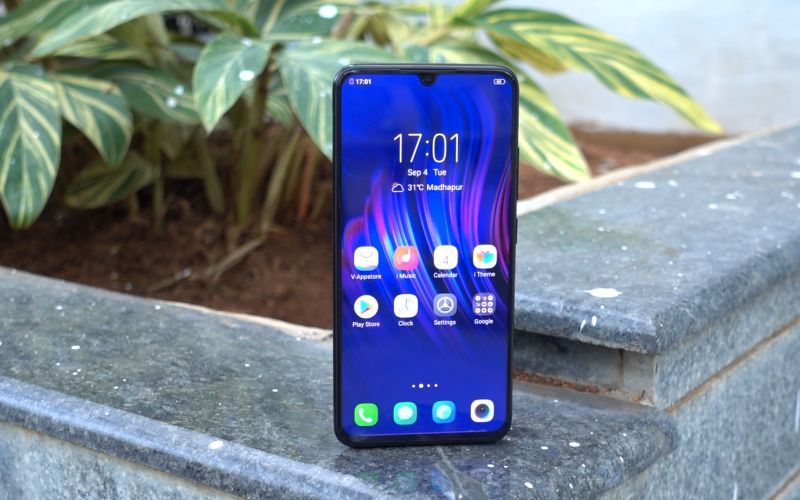 How good are Vivo smartphones? We have to say its impressive, at least we can say that about many of the new models released this year. We saw the flagship Vivo NEX (review) as well as the mid-range Vivo X21, Vivo V11 and V11 Pro gaining ground even before they came out.
If you have been interested in buying any of these Vivo handsets, here's an excellent offer by Vivo in partnership with Bajaj Finserv. The offer is for those willing to buy from Vivo's physical stores as well as partner stores that are participating in this offer. There are other offers if you buy Vivo handsets online, but this one is not among them.
Let's see how you can 'win' a cashback of 100 percent of the price of any of four Vivo smartphones you purchase: Vivo NEX, Vivo V11, Vivo V11 Pro, and Vivo X21.
Vivo Smartphones With 100 Percent Cashback on Bajaj Finserv Card
The Vivo 100 Percent Happiness Offer has already begun. The offer is valid till November 15, and applicable at all stores under the Vivo franchise, as well as other physical stores that come under the Bajaj Finserv network and are authorized by Vivo. There are three kinds of cashback returns in this 'Happiness' offer.
The biggest is a 100 percent cashback, which means you get the full amount you pay for any of the four Vivo handsets, but you have to be one of 110 customers to participate in this offer to 'win' this cashback. Another cashback return is 11 percent of the price of the phone, for which you need to be one of every 11 customers to participate in this offer. You can participate in this offer multiple times and with multiple phones, but if you end up with more than one 'win', you shall be eligible for one of the cashback amounts, which is higher.
If you do not win either of the two cashbacks, you will still get INR 500 as assured cashback for participating in this contest. The cashback, whichever type it may be, will come in a MobiKwik Wallet linked to your Bajaj Finserv card, and if you do not have the wallet, you will receive a link to download it when you get the cashback. The cashback will be given instantly after the purchase of the Vivo handset, but it can be used only after making the first three EMI payments. As you may already know, Bajaj Finserv cards are for EMI purchases only.
Where Can You Buy Vivo Smartphones for 100 Percent Cashback?
There is an unfortunate news for buyers in Tamil Nadu — the offer is not applicable for stores there. Click here to find out where all you can shop for the said Vivo phones under this 100 Percent Happiness offer. There are hundreds of stores across the country, and each major city has about a dozen authorized stores that you can buy from.
You cannot club any other discount or cashback offers with this one. In case you fail to make the payment of the first three EMIs, the cashback you receive will be rendered ineligible for use. As mentioned earlier, the offer does not apply to purchases made from Vivo's e-store or any other online marketplace. Happy shopping!