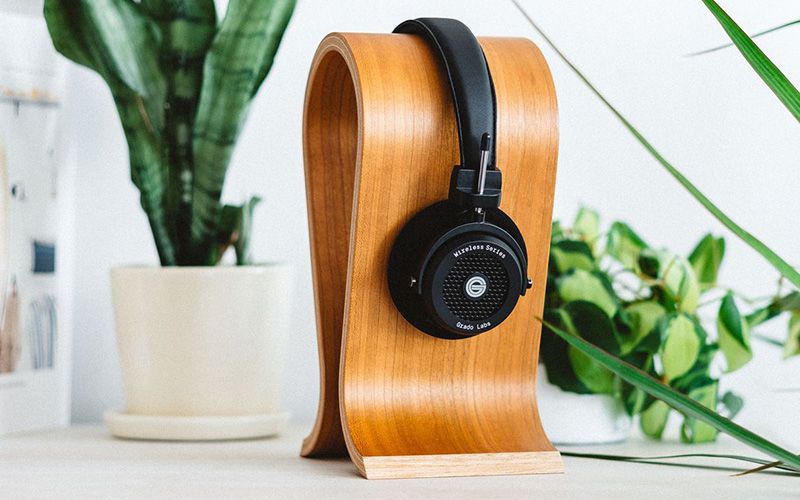 Headphone veteran Grado Labs is a little late to the wireless headphones party, taking its own sweet time to make sure their debutant wireless Bluetooth headphones are up to snuff. The design language is synonymous with the brand's other headphones and the latest entry looks very much a part of the family.
Getting Its Feet Wet
No other company had made open-back Bluetooth headphones so far, given the fact that most people prefer to isolate themselves when they are on the go. However, Grado Labs's obsession with open-back headphones continues, making the GW100 first open-back Bluetooth headphones in the world. The speaker housings and innards have been made from scratch to reduce sound leakage by nearly 60 percent when compared to the wired models. The signature Grado drivers are fitted inside, but they have been tweaked for the new enclosures.
The GW100 series support the Bluetooth version 4.2 with apt-X audio codec, instead of the latest 5.0 version and the 320mAh battery can last up to 15 hours. The headphones work from up to a distance of 10m from the audio source and the frequency response is 20Hz-20KHz.
The GW100 also comes with the usual onboard controls to skip tracks, pause audio, and adjust volume. Short pressing the power button will enable you to play or pause the audio, while long pressing the volume button will help you skip tracks. There is also a built-in microphone for talking on the phone and you can use the power button to answer calls. There is also a charging light that indicates the battery level.
Not Cutting Edge Yet
The headphones use a microUSB charging port instead of USB-C, but that is hardly surprising as Grado kind of resists new technologies. The headphones are now available for Rs. 18,305 on the official Grado e-store in the color back. By the looks of it, the headphones are only available in the U.S. right now but hopefully, they will be available in more locations in the coming days.
While we are on the topic of wireless headphones, check out V-Moda Crossfade wireless headphones below: