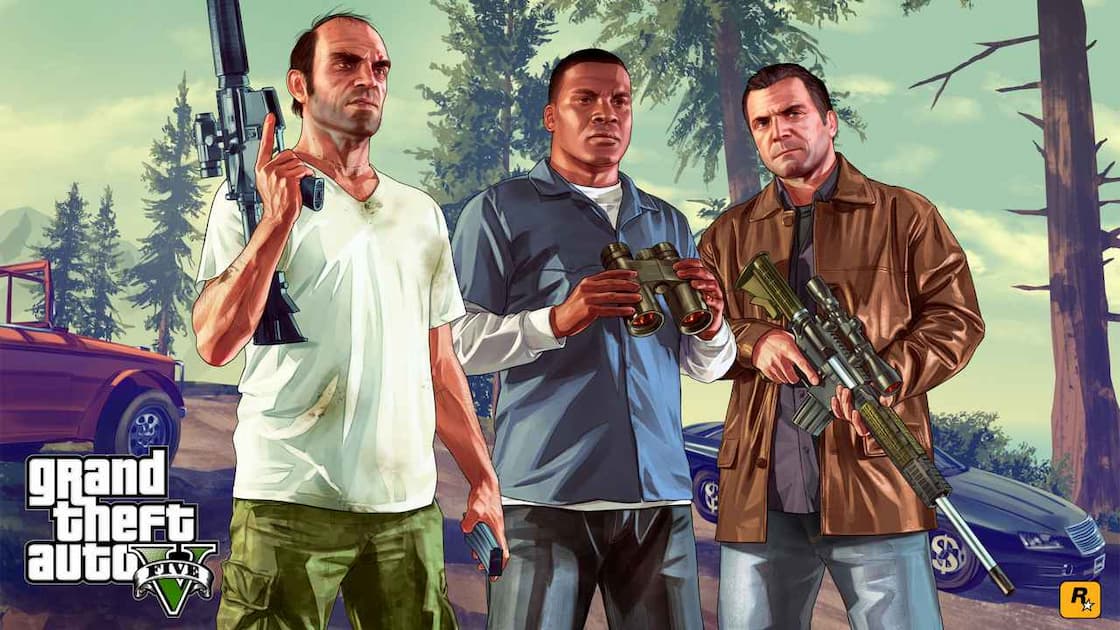 The fact that GTA 5 is being remastered for the next-gen console is already confirmed. Developer Rockstar Games had confirmed the news back in June 2020, and ever since, the anticipation about the upcoming open-world game has been rising.
There have been a few leaks here and there, and every small statement is being overanalysed to find out more about the upcoming game. Take this email from Playstation received by a Reddit user for instance. The email is about in-game currency Playstation Now players receive as part of the subscription, which somewhat confirms that the new GTA 5 title for PS5 is launching later in 2021. Read on for more –
GTA 5 Remastered PS5 Launch may happen as soon as H2 2021, PC version will follow 6 months later
According to a post by Reddit user u/renansl, GTA V Expanded and Enhanced Edition could launch for the PS5 in the second half of 2021. The user sources the info to an email he received from PlayStation which is about changes to how players receive in-game currency.
The email simply states that from April, players will have to collect the monthly GTA$ 1,000,000 benefit from the PlayStation Store, instead of automatic deposit of the money to the player's in-game account. The email then states that the offer will continue till the second half of 2021 when Grand Theft Auto V launches on Playstation 5
Here's the full email –
Changes to your GTA$ Benefit
The way you receive your monthly GTA$1,000,000 Playstation®Plus benefit will soon change.
From April 1, 2021 forward you will need to claim your monthly GTA$1,000,000 benefit from the Playstation™Store. At the start of each month a new GTA$1,000,000 product will be available on the PS Store, like other similar PS Plus pack benefits. You must be a Playstation®Plus subscriber to claim this product each month and the GTA$ will be deposited into your in-game account upon store redemption.
The month of March 2021 will be the last month in which your monthly GTA$ benefit will be automatically deposited into your in-game account within 72 hours of your first play session. As of April 1, 2021, these automatic GTA$ in-game deposits will be discontinued.
The amount of the GTA$ benefit is not changing. The offer is still limited to GTA$1,000,000 per person per month and this offer will still end when Grand Theft Auto V launches on Playstation®5 in the second half of 2021. A specific release date of GTAV on PS5™ has not yet been announced.
If this piece of information is indeed true, and there are high chances of that (considering this is coming from an official source, unlike previous leaks) the console version of GTA 5 remastered could launch in 2021 itself. And if history serves as precedence, the PC version of the same will follow six months later.
GTA 5 Expanded and Enhanced rumours and leaks
So far, the biggest hint about what's coming to now the third remaster of GTA 5 is that it won't just be a simple port. The head of Take Two has confirmed that the studio is working on a more meaningful update to the game, with new content and things to do.
If we have to hazard a guess, Rockstar could bump the game to 60 FPS and use the Red Dead Redemption 2 engine to streamline the game much better across platforms. There could be more new heists, new multiplayer modes, and hopefully, a new map.