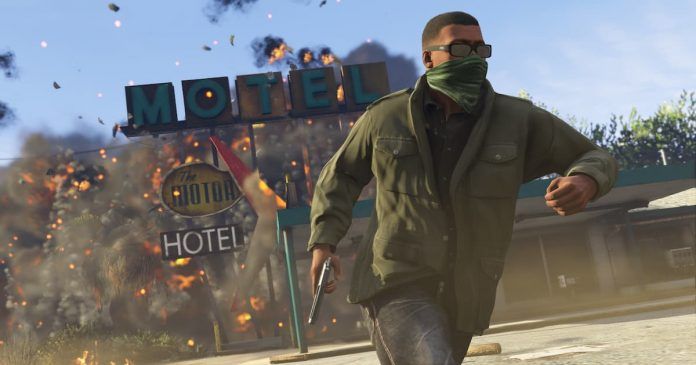 Have you ever thought of completing Grand Theft Auto 5 without getting hits and damages, if yes then you must be amazed at this news? It has been reported that a player has done the same for the first time in the history of GTA 5. Yes! You read it correctly, the accomplishment was done by a player with the YouTube channel "UnNameD". The gamer has posted the entire video of the gameplay on his YouTube channel along with a comment suggesting that it took 48 attempts to complete the game without taking any hits and damages. Let's have a closer look at the new accomplishment.
Also Read: GTA 5: How to download GTA V on PC and Android smartphones from Steam and Epic Games Store?
How to Complete GTA 5 without Taking a Single Hit
According to the report, UnName used a mode that gives the in-game player only 1HP, ensuring that even a single hit will kill the player. This is done to ensure that no damage was taken while completing the game. The gamer has also disabled Trevor's special "Red Mist" and didn't use anybody armour during the entire run.
The accomplishment is really impressive for a game like GTA 5 where shootouts, street fights, and mad drivers are very common. Even a single bullet is capable enough of ending good gameplay, but apart from the shootouts the player also has to be a good car driver because even a small crash has the potential of killing the player with 1HP. According to an earlier report, the gaming enthusiasts were aiming to complete this challenge but UnNameD is the first one to complete it.
Also Read: GTA 5 Cheats: List of All Cheat Codes and Cell Phone Numbers for PlayStation, Xbox and PC
The gamer has uploaded the full 9-hour gameplay on his YouTube channel, if you have enough time then watch the video here from the embedded link. UnNameD has divided the video into three parts and the most difficult shootout mission is at the end of the second video which includes The Paleto Score and Derailed.
Thanks for reading till the end of this article. For more such informative and exclusive tech content, like our Facebook page