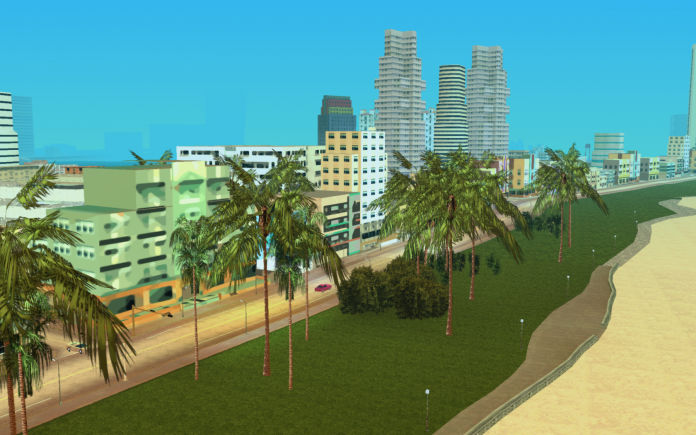 Rockstar Games has been hard at work on GTA V for years now, with the game getting remastered for Xbox Series and PS5. Meanwhile, as fans wait for the sequel, GTA 6, about which there has been very little information. One of the most talked-about GTA 6 leak, which hinted that Vice City would be the location for the game, has now been debunked.
Rockstar often teases upcoming titles in their games, so this little detail went viral when it was first spotted. Fans found photos of a tropical beach in the strip club in GTA V. We all remember our adventures in the tropical setting of Vice City. GTA's location rotations and this assumed clue made everybody think that GTA 6 will take us back to Vice City.
The GTA 6 Map leak first appeared in 2018. New photos recently breathed new life into the rumours. Take a look:

However, it turns out that the map leak doesn't quite have enough substance, as the map photos have turned out to have no solid connection to GTA 6.
Redditor u/henriquedematos debunked the GTA 6 map theories in a detailed post. The first image, which shows a cliff-side near an ocean, is a stock photograph from Textures.com. The other image, a tropical beach, is a 3D Studio Max render, that is publicly available.
Of course, these images still could be hinting that GTA 6 will be set in Vice City, but it's unlikely. We have not had any information about the game from Rockstar Games yet. Additionally, these images are definitely not rendered from GTA 6. Had they been, it would've meant that the game was developed enough to at least have an announcement sometime soon.
It looks like we've got a long wait before GTA 6 shows up. It is likely to be announced after the GTA V remaster hits the new-gen consoles, sometime in the second half of 2021. Stay tuned for more GTA 6 coverage as it arrives!
Thanks for reading till the end of this article. For more such informative and exclusive tech content, like our Facebook page