Highlights
The wait for the much-anticipated game in the GTA series is finally over it seems!
Recent rumours suggest that Take-Two Interactive might come up with an official GTA 6 announcement.
The reported announcement is set to be made during the company's investor call on 17 May 2023, according to a Twitter user named mnm345.
Grand Theft Auto 6 (GTA 6) is undoubtedly one of the most anticipated games in the gaming universe. Ever since the news came out that the game is under development, rumours about the game's release have been circulating on the internet on a wide scale. It seems that fans can have an official announcement soon from Take-Two Interactive, the parent company of Rockstar Games.
The latest speculation arises from the Take-Two Interactive investor Call that is set to happen on 17 May might be the place where fans can learn more about the next instalment in the popular action-adventure game series.
Also Read: GTA 6 Leaked Gameplay Footage Reveals Characters, Locations and More
GTA 6 Official Announcement on 17 May: Report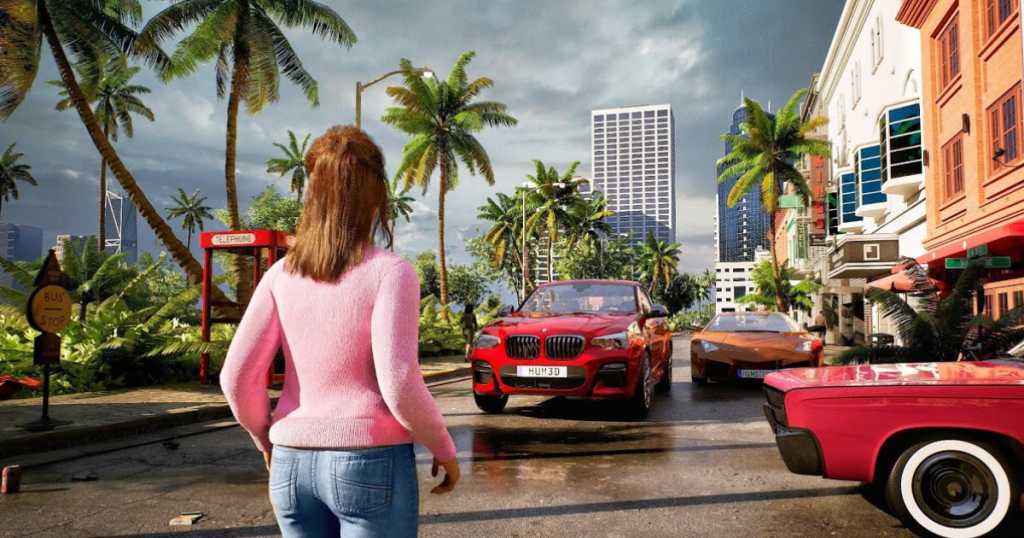 Grand Theft Auto Six has a lot to live up to when it gets officially launched. GTA 5 is still a hugely successful game, leading sales charts, years after its initial release in 2013. Regardless, the franchise has significant issues that the sequel should address.
GTA 6 is a trending topic, with gamers and fans expressing hope that the game would be announced very soon. According to Twitter user mnm345, devs may reveal the game before the aforementioned investor call. Many people have shared their aspirations and assumptions on the platform, lending credence to this view.
I think There is actually a good chance that GTA 6 will be announced before May 17th pic.twitter.com/6HXvYGRZ1X

— mnm345 (@mnm345x) April 22, 2023
While there is no particular reason for the game's announcement claim, it can be believed that a GTA 6 announcement may benefit both Rockstar and parent firm Take-Two Interactive during their forthcoming earnings call on 17 May 2023.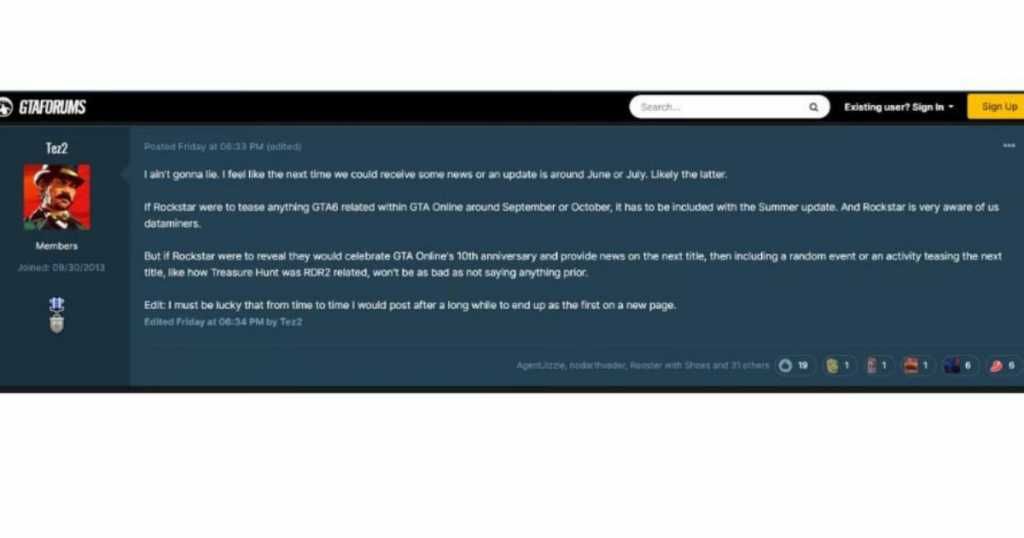 It is to be noted that Rockstar has not made anything official as of now. Another popular insider Tez2 also believes that 2023 will be the year when fans would get their first look at the next instalment in the GTA series. On 10 March 2023, They speculated that Grand Theft Auto Online would hint something "around September or October" as part of its upcoming summer release in a GTAForums post.
Tez2 also proposed that Rockstar might just announce the next release on the 10th anniversary of GTA 5 this year. This might manifest as a random occurrence or activity within the game.
Given that the most popular game was released over a decade ago, the timing appears ideal for an official announcement of Grand Theft Auto 6. While release dates have been predicted to vary from late 2024 to 2025, nothing is certain as of now. Even so, the idea to learn more about this much-anticipated title has fans on the edge of their seats.
As the May 17 investor call approaches, excitement over a possible GTA 6 announcement grows. Only time will tell if Rockstar will disclose it or surprise fans with an official teaser shortly. Do you think that Rockstar will finally unveil something about GTA 6 on 17 May? If you think so, do let us know in the comments below.
Also Read: Rapper 50 Cent May Have Just Teased a Potential GTA 6 Collab: Here's What We Know