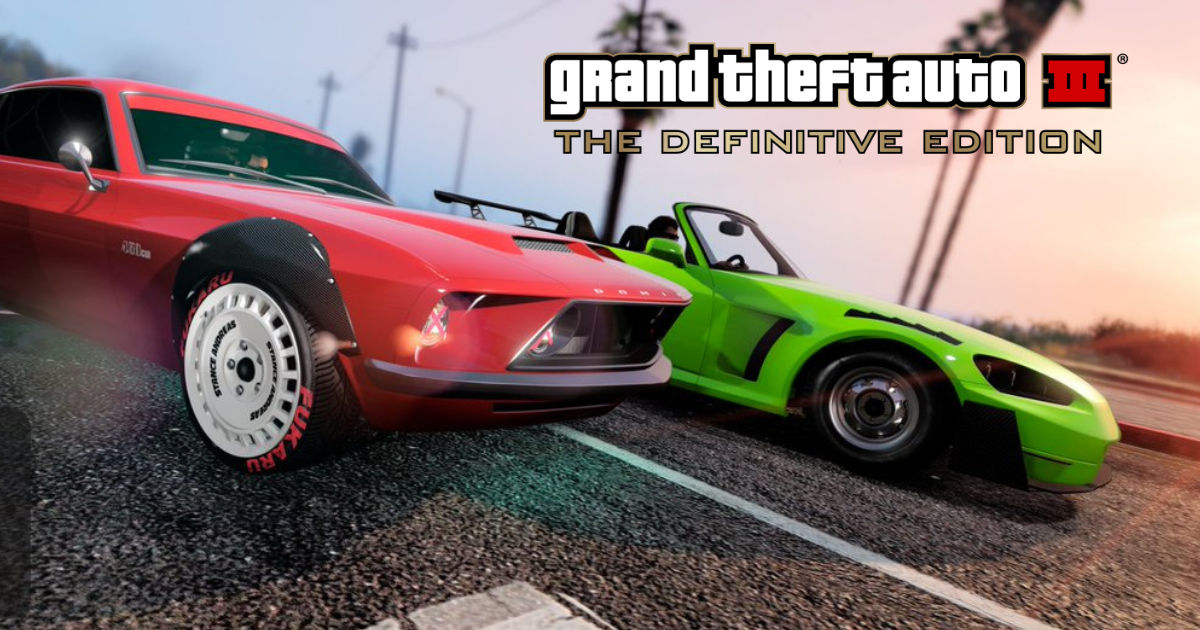 Video game publisher Rockstar Games has announced the release date for the upcoming trilogy of Grand Theft Auto (GTA). In a trailer, the company announced that the Grand Theft Auto: The Trilogy – The Definitive Edition will be released for the world on November 11, with physical releases to follow on December 7. The trailer also provides a first look at the new revamped versions of the iconic games, and the Trilogy will be priced at $59.99 in the US and £54.99 in the United Kingdom (UK). For the uninitiated, the Trilogy includes GTA 3, GTA: Vice City and GTA: San Andreas.
The new versions of the games were created by Grove Street Games, who used Epic's Unreal Engine to modernise the games. The trilogy will be coming to the PlayStation 5, Xbox Series X and Series S, the Nintendo Switch, PlayStation 4, the Xbox One and the PC. You'll need the Rockstar Games Launches for playing the The Trilogy on the PC.
According to Rockstar, the new games will have a new lighting system and will improve shadows, weather and reflections. The trailers show much more colourful scenery and more definition in the characters and vehicles in the game as well. Textures on roads, buildings, and more also seem to have been improved, though it's nowhere close to the graphics seen on GTA V. Which would be wrong to expect as well, given how old GTA 3, GTA: Vice City and GTA: San Andreas are.
Rockstar Games had actually confirmed the existence of The Trilogy just earlier this month, despite rumours talking about its release for a long time. The PC version of these games will support Nvidia's DLSS features, while PS5 and Xbox Series X versions of the game will support 4K resolution, and will run at 60 frames per second. The Xbox version is also supposed to come to Microsoft's GamePass.
GTA 3, GTA: Vice City and GTA: San Andreas are three of the most iconic games in gaming history. Despite the success of GTA:V, which has had a life cycle of over six years now, these three games are etched in gamers' memories worldwide.