Highlights
Two new episodes of Harlem Season 2 to be available on February,10
The audiences are loving Season 2
Every week, episodes will be made available
Season 2 has a total of eight episodes.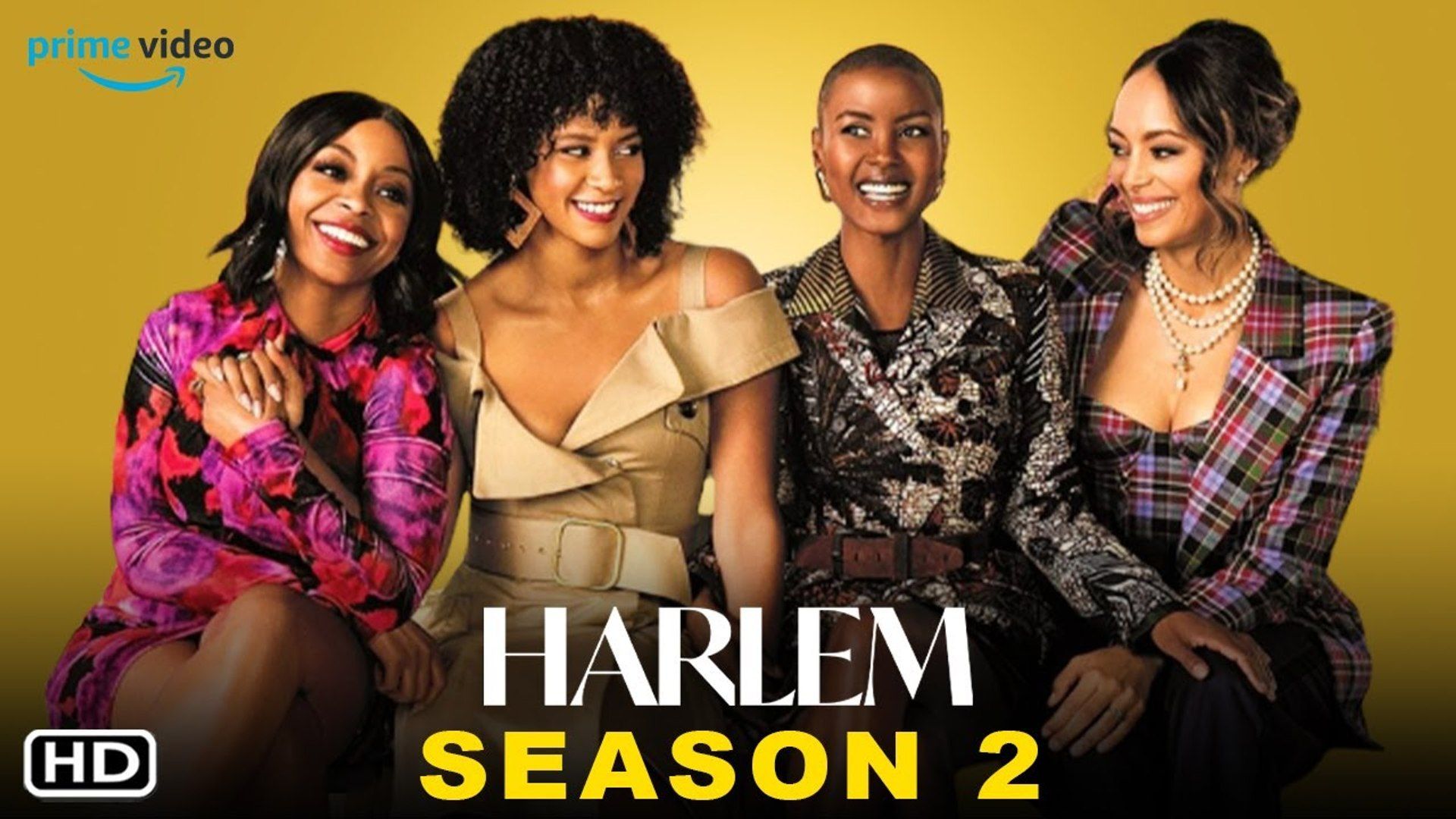 Harlem has returned after a lengthy absence of more than a year. The beloved—and fashionable—quartet of girls is back in action in this season of the Prime Video comedy from Girls Trip creator Tracy Oliver shortly after the season 1 conclusion. According to a press release from the streamer, the second season will have eight episodes with two of them launching each week in more than 240 countries and territories. The series had its premiere on February 3, 2023, and two more episodes will be made available this Friday, February 10.
Two new episodes of @HarlemOnPrime drop this Friday. TUNE IN! 👀

— Prime Video (@PrimeVideo) February 8, 2023
Tracy Oliver, a writer who also serves as the show's creator and executive producer, is the show's creator. In Harlem season 2, the wonderful four from Prime Video are back with plenty of unfinished business from season 1. The uptown foursome is back and in style. That's right, folks—Tracy Oliver's Harlem is back, and the ladies are ready to party. As per early trends, Season 2 is reportedly superior to season 1 given that everything has been established.
Plot
After ruining her job and her ex Ian's wedding, Camille (Meagan Good) is regaining her feet. Can these two ex-lovers make things work? Quinn (Grace Byers) is experimenting with her sexuality, Tye (Jerrie Johnson) is attempting to move on with her life despite obstacles posed by her estranged husband, and Angie (Shoniqua Shandai), whose hopes of appearing in Get Out: The Musical were dashed by a cease-and-desist letter, is trying to break free from a string of bad luck while dating some attractive men. The Sex and the City-like Harlem gets serious about love and sex in your 30s and also addresses societal themes like gentrification, prejudice in the workplace, and dating as a gay woman. It also has a dynamic cast, amusing one-liners, and great outfits.
Cast
Meagan Good as Camille, Jerrie Johnson as Tye, Grace Byers as Quinn, and Shoniqua Shandai as Angie are back in Harlem season 2. They are joined by returning actors Juani Feliz as Isabella, Kadeem Ali Harris as Brandon, and Tyler Lepley as Ian. Also included are Whoopi Goldberg's portrayal of Dr. Pruitt, Camille's superior, Jasmine Guy's portrayal of Patricia, Quinn's mother, Lil Rel Howery's portrayal of Freddie, Angie's brother, and Sherri Shepherd's portrayal of Sonya, Angie's mother.
The show is produced by Amazon Studios and Universal Television, a branch of the Universal Studio Group in collaboration with Paper Kite Productions.
Reception
Those who watched Season 1 will undoubtedly enjoy the second season as well. It is an original on Amazon Prime Video. The streaming service requires a Prime membership, which you may try out for one month for free. Original films and television shows including The Boys, Wheel of Time, and Rings of Power are available on Prime Video.