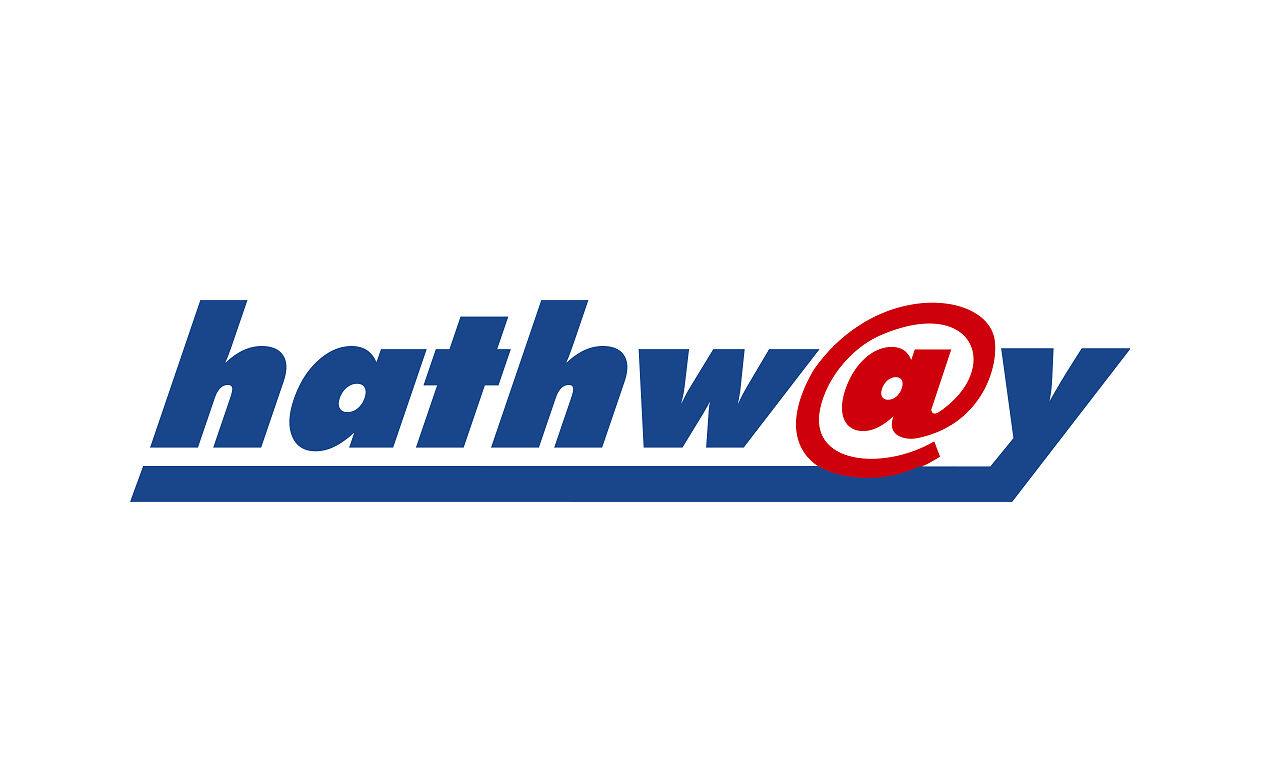 Popular cable broadband service provider Hathway has rolled out a new broadband plan to offer unlimited data at 50 Mbps speed. Priced at INR 349 per month, this cost-effective plan does not come with any speed limits. Users can download movies, stream high-quality videos, enjoy video calling, much digital content, and more at a constant speed. The offer is valid for the users in Hyderabad. In order to avail, you can visit the official Hathaway website and put in your personal and location details.
Recently, Hathway rolled out a bunch of new broadband plans for its users in different circles. However, all these plans come with a FUP limit. The INR 349 plan stands out as there is no speed limit on the unlimited data and it is quite cost-effective.
Hathway's Recent Broadband Plans
Like we mentioned earlier, Hathway has rolled out different plans in different circles. In the Chennai circle, Hathway has introduced a new 300 Mbps plan. Priced at INR 1,699 per month, the plan offers 2TB of FUP data and once the subscribers cross this limit, the speed is downgraded to 5 Mbps. Further, if the subscribers choose to pay for a year-long plan, the effective cost of the plan reduces to INR 1,250 per month. The other broadband plans from Hathway in Chennai include an INR 1,049 per month plan that offers 1TB at 200Mbps speed, INR 949 per month plan that offers 1TB data at 100Mbps speed, and an INR 999 per month plan that offers 1TB data at 150 Mbps speed. All these plans come with FUP limits.
The INR 1,699 plan is available in Chennai circle for now but it will be rolled out to the other circles starting next month. In addition to the data benefits, subscribers will also get a TP-Link Deco M5 mesh for free, once you get done with the activation of this plan. The TP-Link Deco Mesh comes with two Gigabit Ethernet ports, one USB Type-C adapter, Bluetooth support, a quad-core CPU. It also comes with support for Alexa and offers seamless Wi-Fi connectivity.
Jio GigaFiber Deal Benefits Hathway
While the launch of Jio GigaFiber has raised concerns for other broadband service providers, Hathway will enjoy its upside in the long-run. Since the news of the acquisition of Hathway by Reliance Industries Limited came out, Hathway's shares have sky-rocketed. On the other hand, the buyout will also boost the commercial launch of Reliance Jio Infocomm Ltd's FTTH broadband services. To recall, Jio GigaFiber launch got delayed due to its inability to meet the last-mile-connectivity.
Reliance Jio has already started the installation process for Jio GigaFiber and the preview offers are also out. The company will be announcing the monthly plans soon and Jio is reportedly following its 4G model for marketing its broadband service. We can expect to see some aggressive pricing and that will be troublesome for ISPs like ACT Fibernet, which is famous in the tier 1, 2 cities. In the preparations for tackling the Jio GigaFiber, ACT Fibernet has been revising its old plans in Hyderabad and Chennai circles. In the Hyderabad circles, the INR 1,050 Plan now offers 100Mbps. The INR 1,299 A-Max plan now offers a combined download and upload speed of 150 Mbps. The INR 1,999 Incredible plan, on the other hand, now offers 200 Mbps of speed to its subscribers. Earlier, the plan offered only 150 Mbps speed.