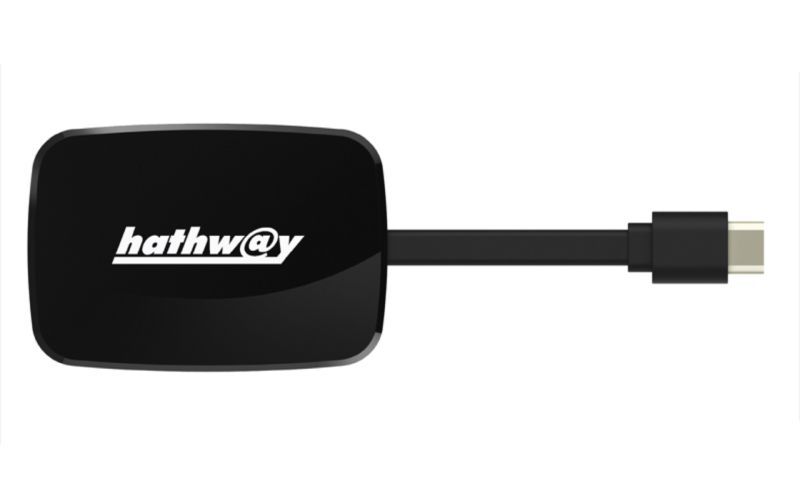 Reliance Jio acquired majority stake Hathway Cable and Datacom earlier this year, thus expanding its foothold in the Indian broadband space. Now, Hathway seems to have come up with a new strategy to garner customers and keep them hooked for longer. Both existing and new customers who purchase long term internet subscriptions from the Internet Service Provider (ISP) will get a free Hathway Play Box Android TV device. Read on to know more.
Free Hathway Play Box Android TV Offer
To get a free Hathway Play Box Android TV, TelecomTalk reports that customers will have to purchase a 100Mbps plan or higher for at least two months. Chennai is the first city to get this offer, where customers have four fiber plans between 100Mbps and 300Mbps data speeds to choose from. The 100Mbps plan in this city is priced at INR 949 per month. Reports are a bit contradictory, as it is being said that customers who go for the 100Mbps plan will have to pay a minimum of INR 2,847 which will get them a three-month subscription with 1TB of daily FPU. A free Hathway Play Box Android TV can still be had with a two-month subscription of the other, more expensive fiber plans.
Other cities including Hyderabad are also said to get this offer soon, although with minor changes as internet prices differ in different parts of the country. Case in point, Hyderabad users can get 125Mbps download speeds with an INR 649 monthly package from Hathway.
A few additional perks are being offered for users along with a free Hathway Play Box Android TV STB. This includes an INR 1,000 off in total on a Netflix subscription for two months. Customers will also get a free 12-month subscription of Sun NXT along with two months of unrestricted access to YUPP TV and ZEE5.
Hathway Play Box Android TV Price, Features
Hathway first announced its Play Box Android TV unit back in October of 2018. On its own, this device costs INR 2,999. This STB supports Full HD 1080p playback, and it even comes with a remote control with dedicated buttons for popular streaming services such as YouTube and Netflix. There is also a dedicated button for the Google Play store, the access to which makes it possible to download entertainment apps and games. The device also offers support for the Google Assistant, where an inbuilt mic on the remote control will allow users to give voice commands to the Play Box.