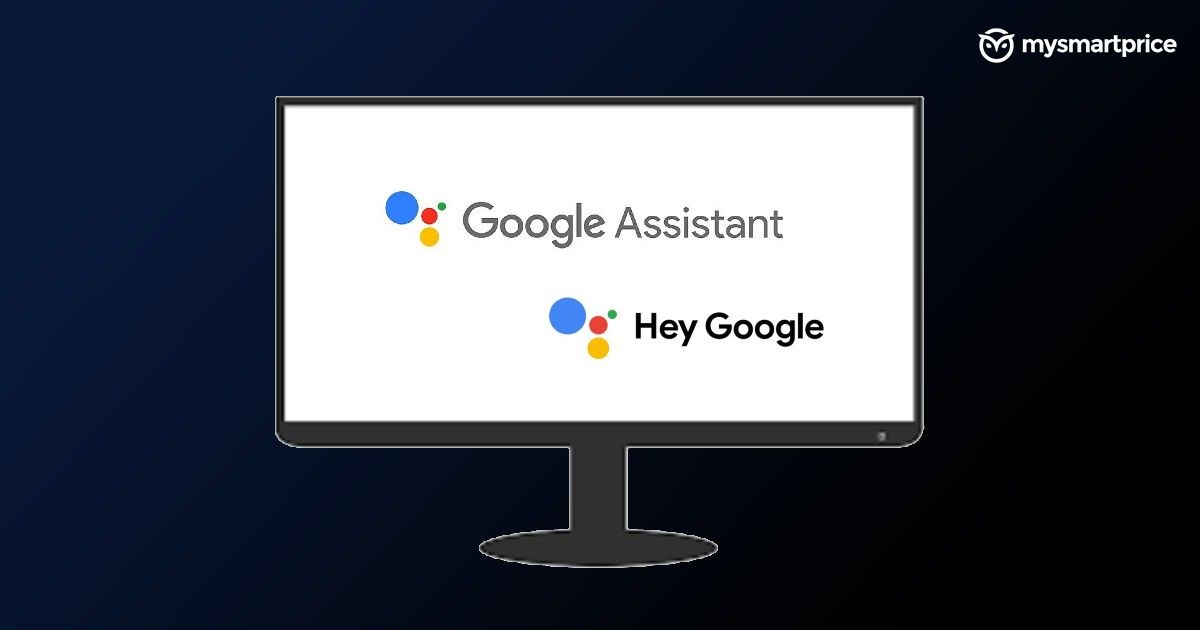 Google Assistant is an AI innovated by Google to make our life easier. The AI is ruling on almost all the devices including smartphones, Smart TVs, automobiles, and a lot more. The voice assistant has reached almost all the devices but it's yet to hit desktops and if you're also among the ones like us who are waiting for an app which brings the Google Assistant to your desktops then your wait is over. Yes! You read it correctly, thanks to a developer named Melvin L. Abraham has created an unofficial desktop app which will bring Google Assistant to your desktop and now you can perform tasks on your PC with your voice assistant. Let's have a detailed look at the newly announced app.
According to the XDA developers report, the app is currently available via GitHub that brings Google Assistant to your Windows, macOS, or Linux PC. The developer has made this app on Electron similar to Discord and Spotify. Do note that the app is not built by Google and you are responsible for all your actions, don't blame Google for any miss-happenings. However, it's worth noting that the app will bring Google Assistant to your desktop.
As mentioned above this isn't an official Google app, which means you need to use your brain here to set up the app and get the work done. But the best part is that the app comes with a step-by-step guide. Here's how you can install and use the app on your PC.
How to Install
Google Assistant Unofficial Desktop Client
First, you need to download the app from

GitHub

Then you can follow the

follow these authentication steps

to use Google Assistant

When you visit the website you can see Head on to

Actions Console

Open the

Actions Console

a separate window

Now click on New Project

Enter any project name and set other options accordingly and click on "Create Project button"

Once the project is created, you can see the "onboarding" page

Scroll to the bottom and click on the "click here" link right next to "Are you looking for device registration?"

You need to wait until your project is created

Now, you will be redirected to a "Device Registration" page

Here, click on "Register Model" button

Fill all the details and for device type, select any

Click on "REGISTER MODEL"

Now, after you have created a model, you will be asked to download the credentials. Click on "Download OAuth 2.0 credentials"

You are done with registering your device. But to authenticate, you have to "Configure Consent Screen"
How to Configure Consent Screen
Head on to

Cloud Console

In the navigation bar click on the button to select a project

Click on the "ALL" tab and select the name of the project you just created
Then, press OPEN to continue
Now, from the hamburger menu, select "APIs & Services"
Click on "ENABLE APIS AND SERVICES"
You will be redirected to "API Library"
You need to search for Google Assistant in the search bar
Click on "Google Assistant API"
Press the "ENABLE" button to enable the API
You need to wait until the API is enabled
Now, from the hamburger menu, click on "Credentials"
Now click on the "CONFIGURE CONSENT SCREEN"
Under User Type, select External. Then, click CREATE
Under "App Registration" select your email for "User Support email"
Under "Developer Contact Information", fill in your email address for "Email addresses" and click on Save and Continue

Skip the next screen by clicking on Save and Continue

Under "Test Users" click on "ADD USERS" button
Type the email address of the Gmail account and click save
How to Setup App
Launch the Google Assistant Unofficial Desktop Client app on your PC

Click on the "Settings"
Under the "Authentication" section, set the "Key File Path" to the path where you have kept the "OAuth 2.0 Credentials" and leave the "Saved Tokens Path" empty
Now click on the "Save" button
Click on "Automatically set a path" on the popup
Click on "Relaunch Assistant" button
Now, you will see "Get Token!" screen. An authentication page will be opened in your default browser

Select the preferred Gmail account

Click on "Advanced" for the warnings
Click on "Go to project-xxxxxx (unsafe)"
Now clicking on "Allow"

Click on the copy button and paste the code in the respective field.

Hit the submit button

Click on "Relaunch Assistant"

Now you are all set to go