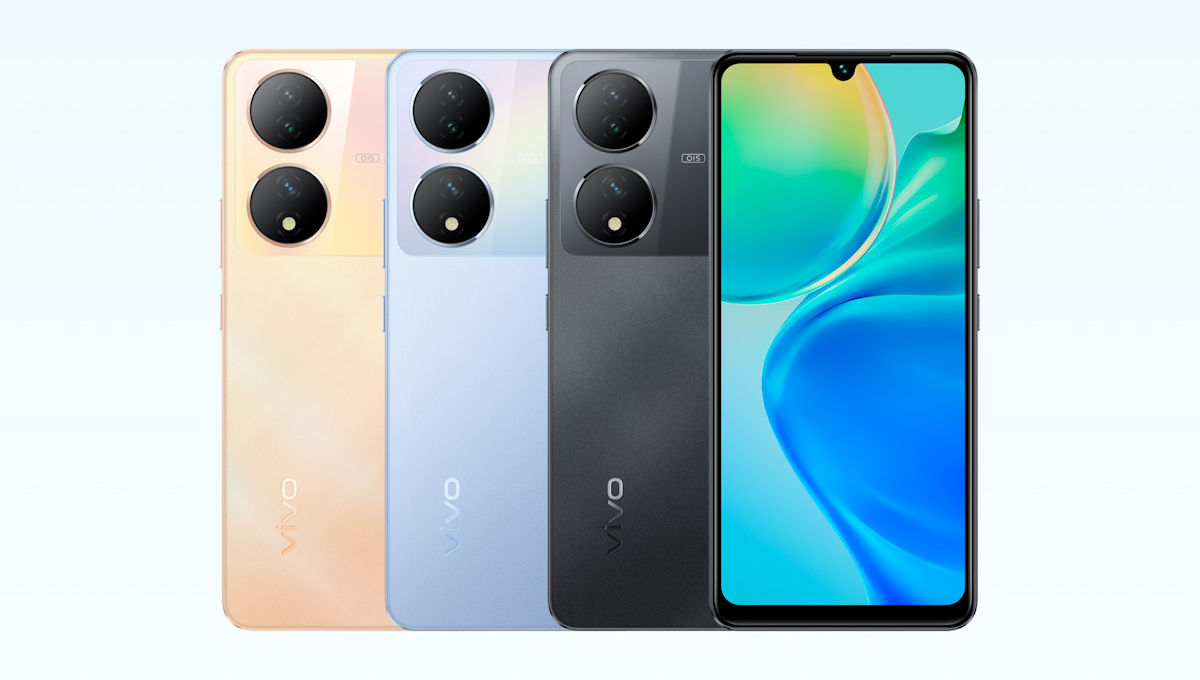 vivo, over its illustrious history of making smartphones, has always stood for one key thing – coming up with unique, innovative design solutions that have now become the gold standard for the industry. They have been innovators of some pivotal technologies, such as in-display fingerprint scanners and pop-up cameras, that have changed the course of the evolution of smartphones altogether.
The recently launched vivo Y100 builds on this legacy, not just with its powerful internals and photography prowess but also with its unique color-changing rear design that makes you want to fall in love with smartphones all over again. So, here's a quick look at what the vivo Y100 has to offer.
A New Look Every Day
The vivo Y100 sports a unique color-changing rear panel made from Fluorite AG Glass that changes color when exposed to UV light. Sunlight is the easiest source of UV rays, so every time you step out, you will feel as if you're holding a completely new smartphone altogether. To make sure there's something for everybody, the vivo Y100 is India's first smartphone to have two unique color-changing variants. The Twilight Gold variant is inspired by the sunset, so it appears warm-gold indoors and turns into orange-gold after being exposed to UV light. The Pacific Blue variant, on the other hand, takes inspiration from the beaches and vast sea and turns into a deeper shade of blue after being sun-kissed. You can experiment with some unique designs by placing opaque objects on its rear. The cherry on top is IP54-certification for keeping it safe from splashes and dust.
Say Goodbye To the Fear of the Dark With a 64MP OIS Anti-Shake Camera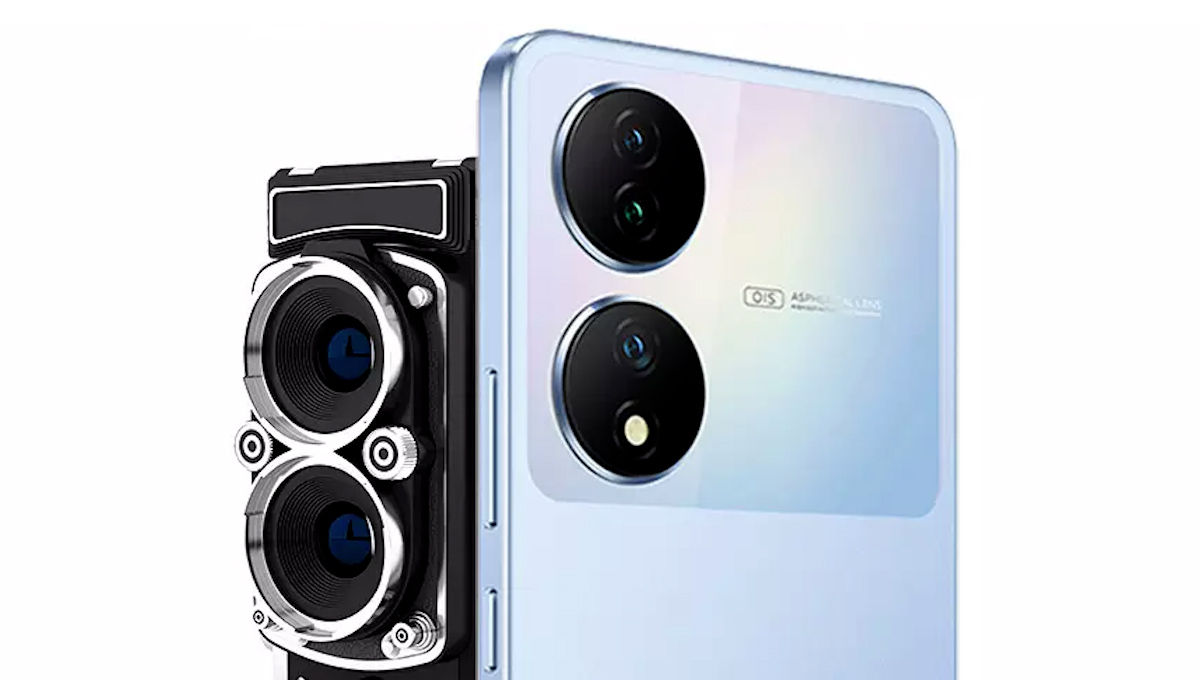 Complementing this unique rear glass is the dual-ring design of the camera module, inspired by twin-reflex cameras of the past. Under its pearlescent glow lies a 64MP triple camera system. The primary camera is capable of taking some detailed, super stable photos and videos thanks to optical and electronic image stabilization. As a result, capturing night portraits and fast-moving sports scenes is a piece of cake for anyone! Further, night shots are made even better with the Super Night Mode, Flash Portraits and some stylish night filters.
To satisfy the vlogger in you, the vivo Y100 offers an ultra-stable vlog movie mode. To take your content to the next level, you can also shoot stunning 4K videos. With the Anti-Blur photography feature, portraits taken at night or in low light take a more artistic mood and make pictures stand out.
Endless Hours of Fun With a Display Second to None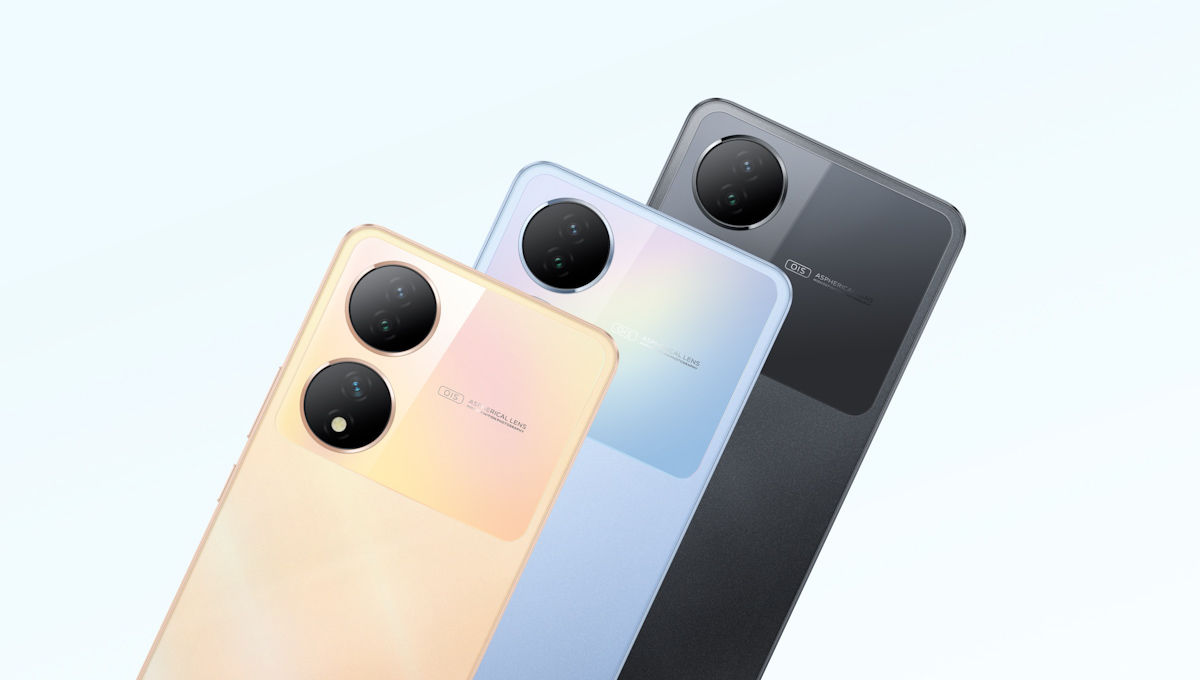 The vivo Y100 provides an immersive visual and aural experience with its 6.38-inch AMOLED display. It has an HDR10+ display and Hi-Res audio certifications, so you can enjoy your favourite videos or TV dramas in the way they were intended to be watched. Its 90Hz refresh rate makes for a buttery smooth tactile experience, and 1,300 nits of brightness give you the confidence to take it out on the sunniest of days.
5G-Enabled Processor In, Lag & Stuttering Out
With its ultrafast 5G-enabled MediaTek Dimensity 900 processor, the vivo Y100 provides you with a super-smooth experience. It is an energy-efficient SoC based on a 6nm process, so it maintains its calm under stressful loads and only sips the battery instead of gulping. This is mated to 128GB of storage and 8GB of RAM. If you need more RAM, no problem – you can borrow 8GB of super-fast storage using the Extended RAM 3.0 feature. This is especially useful when switching between apps. So be it regular day-to-day tasks, high-quality streaming, or the most demanding titles, the vivo Y100 has got your back.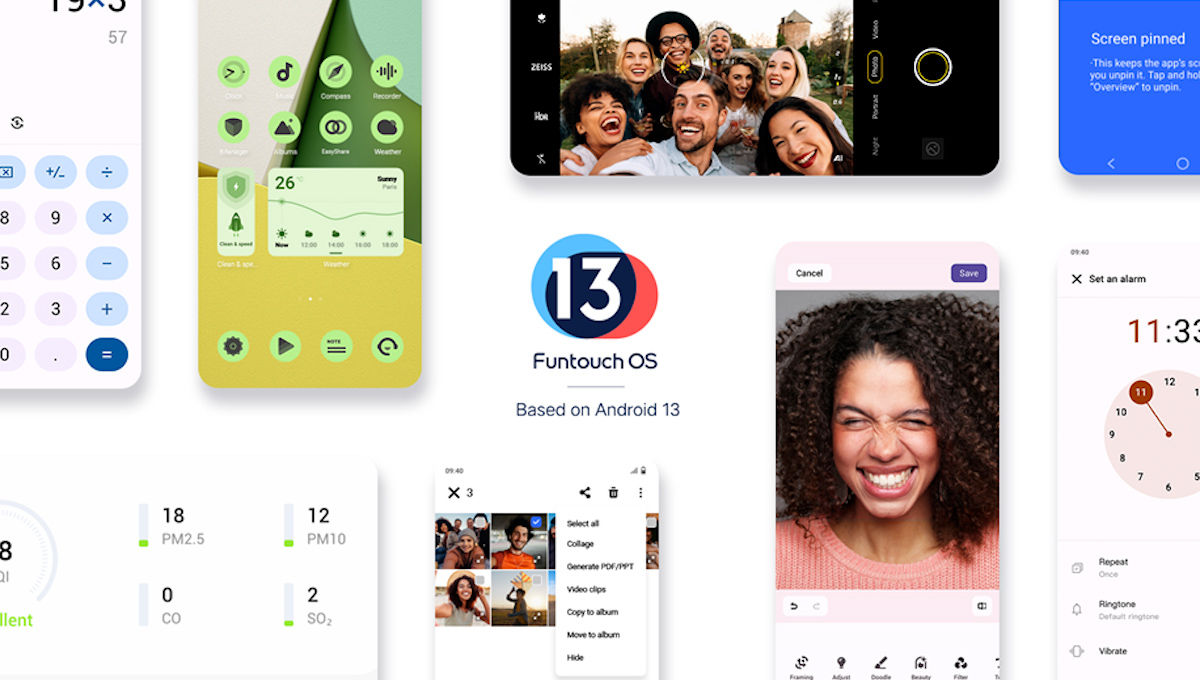 Running all this is FunTouch OS 13, based on the latest version of Android, offering insane ways of customizing your phone and making it your own. The interface also introduces critical privacy and security features. App pinning is a new way to keep your device contents away from prying eyes of strangers by pinning the chosen app in view, preventing access to other apps on the device. FunTouch OS 13 also allows you to restrict app-level access to photos and videos, giving you more control over your data.
Goes the Distance, Charges in a Flash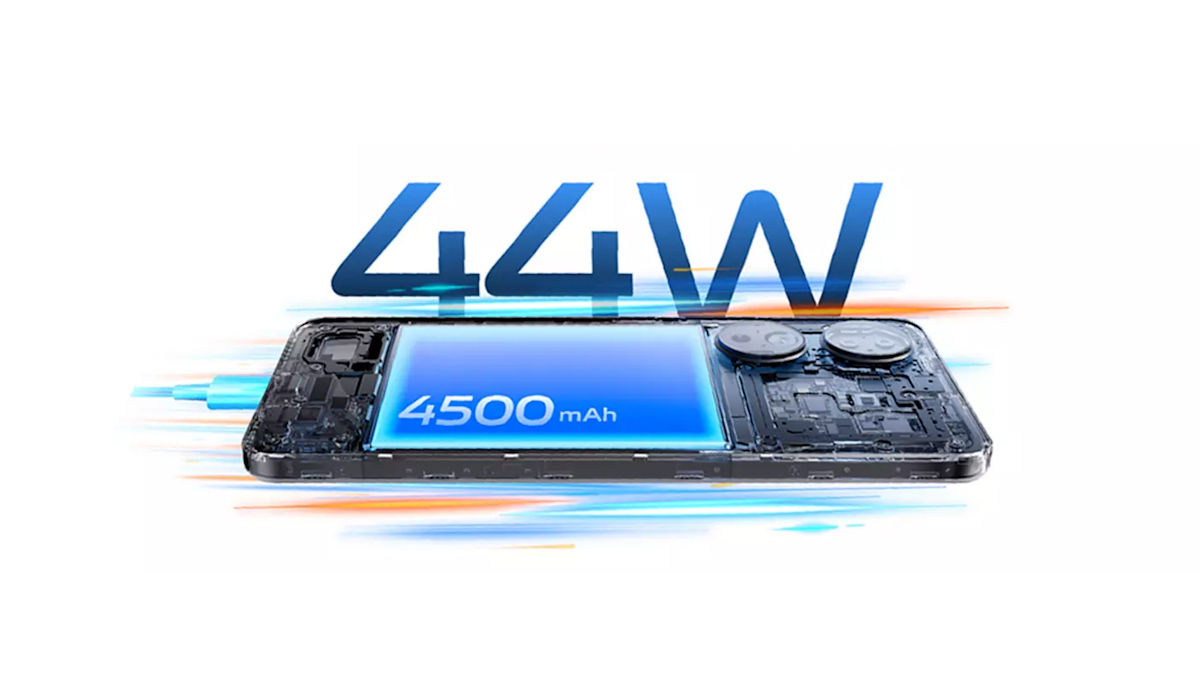 The vivo Y100 is backed by a large 4,500mAh battery that can be quickly topped up using vivo's 44W FlashCharger. vivo claims that its charger's efficiency is as high as 97.5%, so you can expect fast charging speeds with less heat. In addition, its 24-Dimension Security Protection feature ensures all-around charging protection. So, not only do you get to use your phone for longer, but you have to wait shorter for it to charge.
The vivo Y100 is waiting to be yours at just Rs. 24,999. You can buy one via Amazon, Flipkart, vivo India e-store and across all partner retail stores. To sweeten the deal, vivo also offers a cashback of up to Rs. 1,500 from Kotak Mahindra, HDFC, ICICI and SBI Bank.