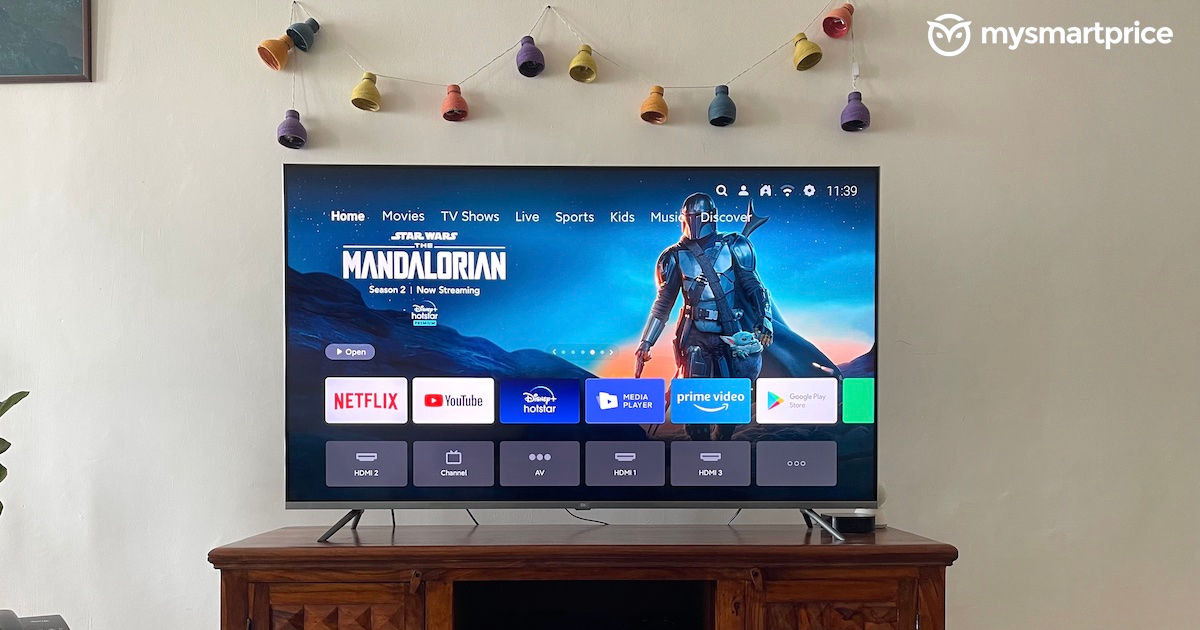 Smartphone giant Xiaomi has been making inroads into India's television market. The company already accounts for the most number of smart TV sales for any one brand in India. But Xiaomi's televisions are also smart TVs, which means it can glean deep insights into the Indian consumers' viewing behaviour. The company released a report today, called Patchwall Replay 2020. The insights in the report come from Patchwall, which is Xiaomi's custom user interface for Mi TVs. The interface shows content from various OTT platforms and from a variety of categories, including news, education and many more.
Here's what the Patchwall Replay 2020 report says about how we watch television
More educational content:

The company said the edutainment category grew by 177% during the year, which is unsurprising given the focus on education from home thanks to the pandemic.

More kids content:

Content aimed at kids saw a 205% growth in viewership, which again is something we can attribute to the pandemic. As people stayed at home, many parents would have kept children engaged through videos and shows on YouTube or from other content providers.
More engagement with TV:

The company also claimed the overall engagement increased by 2.5 times in 2020. This would likely help the company itself, since higher engagement would lead to better revenues for Xiaomi in the long run.
More movies watched:

People also watched more movies this year, with a 97% increase in the number of views in the movie category. We would attribute this one to the pandemic too, for obvious reasons. Movie viewing also grew between the April to August period, which is the peak of the lockdown period from last year
Regional Language Consumption:

There was also a 56% growth in the consumption of regional language content. This has been a trend in India for quite a while now, and something that companies – small and big – have been wanting to take advantage of.
More news:

Interestingly, news consumption grew by 161%, which might come as a surprise to many, especially since news consumption has been moving mostly to web-based services over the past few years.

Fitness:

Last but not the least, people spent a lot of time watching content in the fitness category on their televisions. Xiaomi said there's been 93% growth in the category, which is likely a result of people trying to get home workouts in as many gyms remained closed.