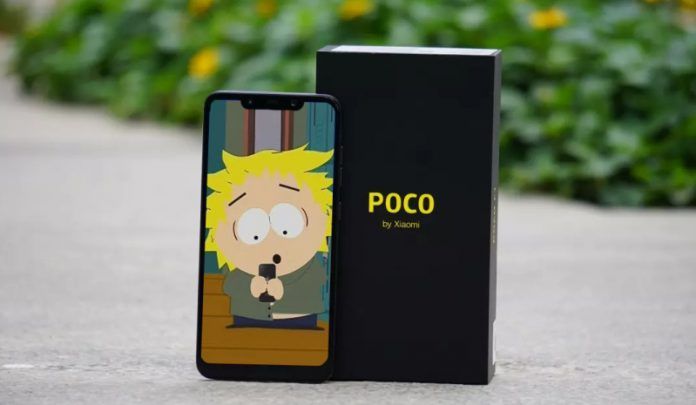 Xiaomi introduced the Poco F1 in August 2018. Priced at Rs 20,999, this phone promised flagship grade performance at a fraction of the cost. In terms of specifications, it largely delivered. The phone packs in Qualcomm's latest Snapdragon 845 chipset, which is found on top-tier phones such as the Google Pixel 3, Oppo Find X, and US variants of the Galaxy S9. Thanks to such insane raw-power, the Poco F1 is perceived as a flagship killer of 2018. If it all sounds too familiar, that's because OnePlus did the same thing a few years ago. More recently though, OnePlus handsets are becoming the flagship phones the company once set out to take down. With OnePlus regularly breaching the Rs 35,000 mark, Xiaomi cleverly took advantage of the void left in the mid-range segment by introducing the Poco F1. Thanks to its aggressive pricing, the Oppo F1 turned out to be irresistible. But, for many, not for too long.
I have been finding faults with the Poco F1 right from the launch day. However, most of my friends shot down early criticism by repeating the "affordable price" debate like a broken record. I find it very similar to eating street food. Every time you complain about the small stone pieces, your friends shut you down only because it is cheap. Thankfully, three months after the launch, more people are noticing problems with their Poco F1. Based on personal experience and some feedback from friends, I present to you the most glaring issues with Xiaomi's Poco F1.
1. Backlight Bleeding
The very first Poco F1 I got my hands on had the backlight bleeding issue. It was hard to ignore it in low light conditions. After users started complaining about this problem, Xiaomi "addressed" it by stating that, "a very small number of POCO Fl users (less than 0.3% of total users) have experienced edge light dispersion, which is a phenomenon that does not affect the performance or usability of the phone in any manner whatsoever". That's the corporate way of saying that we don't care. What puzzles me the most is that if the number of affected units is so low, why is the company not offering replacement units? It is just a matter of 0.3 percent of an early batch after all. Update 15-Dec-2018: Xiaomi informed me that the company is offering replacements for "legitimate" cases of backlight bleeding.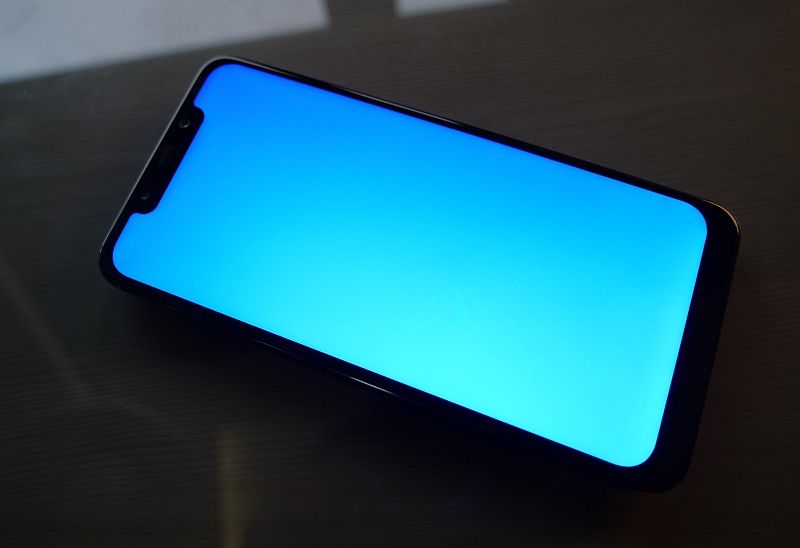 2. Yellow Spots On The Screen
Out of three who own the Poco F1 in our office, one has a backlight bleeding issue, while the other puts up with yellow spots on his screen. Such anomalies mostly arise due to the poor manufacturing process. In LCD displays, different layers such as the touch sensor, protective glass, or polarizer are glued together using special adhesive. If this glue is not applied or treated properly before pushing it out of the factory floor it reacts to the heat generated by the handset and creates dark spots. Back 2012, Sony's Xperia S had a similar issue. Sony, acknowledged it as a manufacturing defect and covered every affected handset under warranty. On the other hand, Xiaomi's Mi Home in Hyderabad has refused to cover this problem under warranty. Update 15-Dec-2018: Xiaomi has offered to send a service engineer to our office to get this issue checked.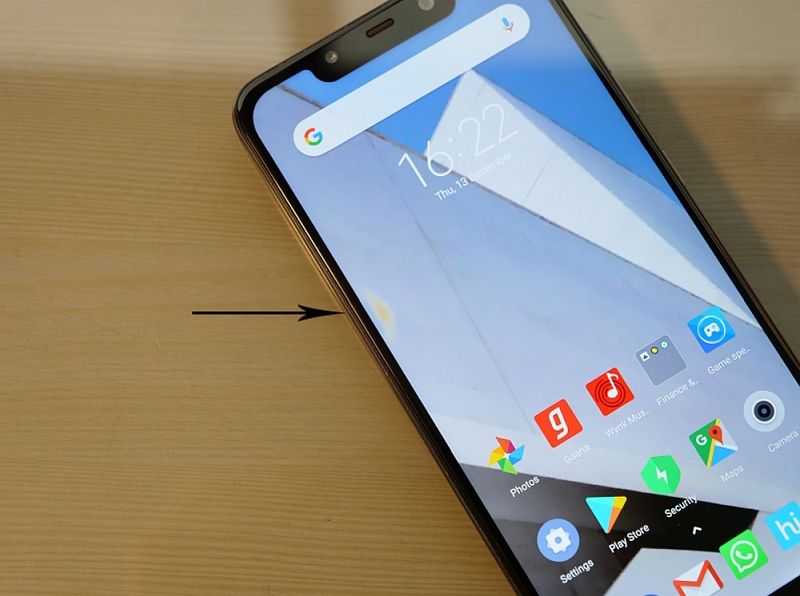 3. Erratic Touch
Poco F1 has another weird problem where the screen registers touch input from random stuff including earphone cables. It sure sounds trivial but try telling that to a PUBG player whose character moved like a headless chicken in the last circle. I managed to recreate this issue on every Poco F1 unit I could get hold of. On the other hand, over a dozen phones from different brands including Samsung, OnePlus, Nokia, Oppo, were smart enough not to fall for this faux touch. The Poco F1 does not react to any fabric, which rules out the glove mode. I guess it is another manufacturing defect in the phone.
Poco F1 registering touch from an earphone cable ?‍♂️ pic.twitter.com/pHhvnrjOBv

— Chandrakant (@MiserlyGeek) December 14, 2018
If you too have noticed any irregularity with your Poco F1, sound off in the comments below.
Thanks for reading till the end of this article. For more such informative and exclusive tech content, like our Facebook page