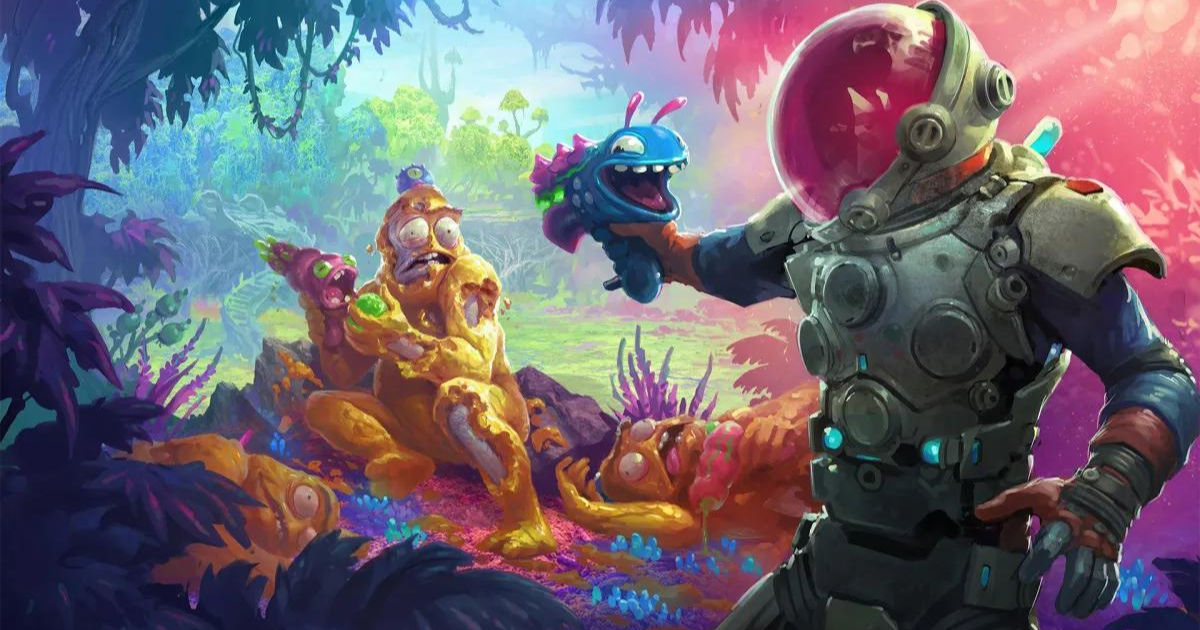 Squanch Games' High on Life has just become Xbox Game Pass' biggest launch of 2022, and also the biggest 3rd party launch on Game Pass ever. This is incredibly good news for both Xbox and Squanch as High on Life is a particularly off-beat game that doesn't really tread the same path as most AAA or indie titles.
"This was our first time launching a game with Game Pass," said Mike Fridley, Studio Director and COO of Squanch Games. "And we've been blown away by the response from the players who have made us the most popular game on Game Pass right now. When Squanch Games was first created, it was to make the games we wanted to play – and Game Pass is helping us reach the players that want to play those games too."
High on Life is a first-person action-adventure shooter that puts the player in the shoes of a teenager caught in a galactic conflict with an alien cartel. The game blends together elements of shooters and light RPGs to deliver a uniquely funny gaming experience. The game is currently available on Xbox Game Pass as well as Steam.
Also Read: Xbox Game Pass Generated $2.9 Billion Revenue from Consoles in 2021 for Microsoft
High on Life Hits The Ground Running on Launch Day
Rick and Morty co-creator Justin Roiland brings his signature, zany humor to the table in this ridiculous first-person shooter and the fan response seems to be quite positive so far. The game is a rather perfect match for a service like Game Pass as it sits somewhere between a massive indie project and a small-scale AAA game.
Games like High on Life and Pentiment are games that seem only possible today through the Xbox Game Pass as it provides both the dev and the publisher enough of a cushion. Obsidian's Josh Sawyer recently spoke to Alanah Pearce on her "Video Game Writing 101" podcast and elaborated on how Game Pass has enabled studios to pitch and make these creative, off-beat games.
The Game Pass seems to be a fantastic boon to the industry and gamers as it effectively allows studios to take on more risky, creative projects without the burden of meeting certain specific sales targets. High on Life might not have been the easiest pitch to make around 4-5 years ago, but due to the Game Pass, Squanch is able to find a much bigger audience as compared to their last release, "Trover Saves the Universe".
Xbox Game Pass is one of the most exciting subscription services in the business right now and it has proved time and time again that it provides the most value to gamers. It will be interesting to see if the success of games like High on Life and Pentiment will allow Xbox to take on even more creative projects and really build a foundation for indies and IIIs on the platform.