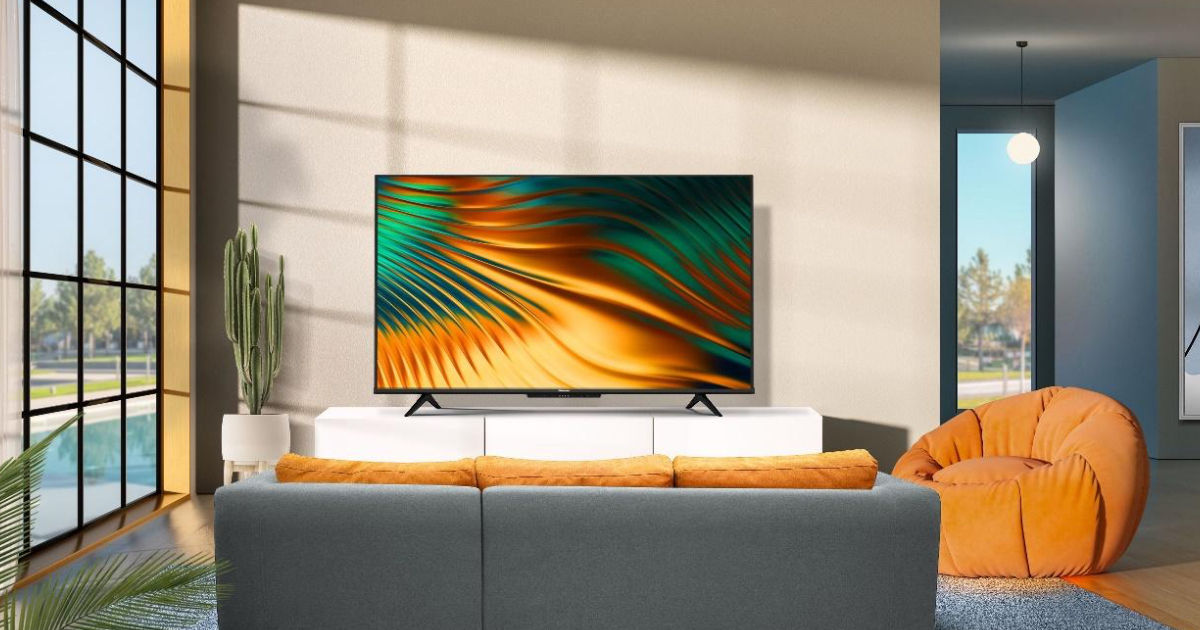 Hisense has launched a new budget smart TV in India. The company's new Hisense A6H Series 4K Google TV has been launched in India and will go on sale on Amazon Prime Day. As part of the launch, the company has announced some offers which can be availed during the Prime Day sale on Amazon.
The new Hisense smart TV range comes in four different screen sizes. The top-of-the-line model has a 75-inch 4K display. Hisense is also offering a warranty of up to three years on its new smart TVs in India. Let's take a look at the Hisense A6H Series 4K Google TV price, specifications, features and other details.
Hisense 4K Google TV Price in India, Specifications
The Hisense A6H Series 4K Google TV comes in four screen sizes. Its base model with a 43-inch display is priced at Rs 29,990. The smart TV also comes with 50-inch, 55-inch and 75-inch screens. All four variants will go on sale during the Amazon Prime Day sale starting July 23. Hisense is also offering an additional two years of warranty on top of the standard one-year warranty for its customers in India.
As the name suggests, the Hisense A6H Series 4K Google TV comes with support for Google TV, which curates content based on what you watch. It also offers a feature where the TV makes a watchlist to add all your content under one list even on the go from your mobile phone. The TV also supports Apple AirPlay and Apple Home Kit.
The Hisense Smart TV also supports Far Field Voice Control to operate the TV with your voice without the need for a remote. It also supports gaming features, such as Auto Low Latency Mode (ALLM) which reduces latency and Variable Refresh Rate (VRR) to prevent screen tearing effect.
In case you cannot find your remote, the TV comes with a remote finder feature which helps you to locate your TV remote when it is misplaced. There is support for Dolby Vision and Dolby Atmos as well.