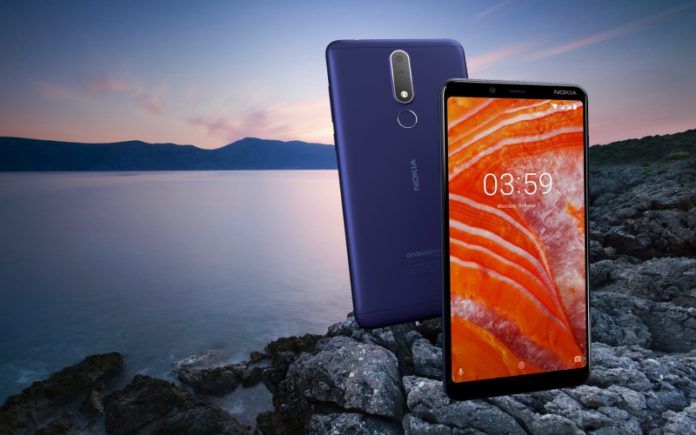 HMD Global seems quite serious about Nokia's design philosophy. We all know that Nokia has been dishing out some finely crafted handsets lately, but today's news is that HMD Global, the parent organization of Nokia, was able to obtain patent protection for the design of three of its upcoming handsets: Nokia 5.1, Nokia 2.1, and Nokia 3.1 Plus.
Note that all these phones come without a notch, in keeping with Nokia's long-standing propensity for full bezels. Three different designers are mentioned in the patents published for these handsets, which goes on to show that Nokia is still a design driven company. The Finns gave us some of the crazy handsets such as the Nokia 6800, N-Gage, N91, and 7600 after-all.
More Design Patents Pending For Nokia Handsets
The published patents come from the European Union Intellectual Property Office (EUIPO). As you may remember, Nokia's designs have changed drastically in the recent months, and 2018 was especially fruitful for the brand, with the success of several of its handsets such as the Nokia 6.1 Plus and Nokia 8 Sirocco. Especially, the curved edges on the Nokia 8 Sirocco's OLED screen was received well by most tech enthusiasts.
All of these patents were granted in November, even though the Nokia 5.1 and Nokia 2.1 were unveiled in May itself. The Nokia 3.1 Plus was unveiled in November and its patent names Yamn Chau as the designer. The patent number for this handset, for a patent submitted in September, is 005654910-0001.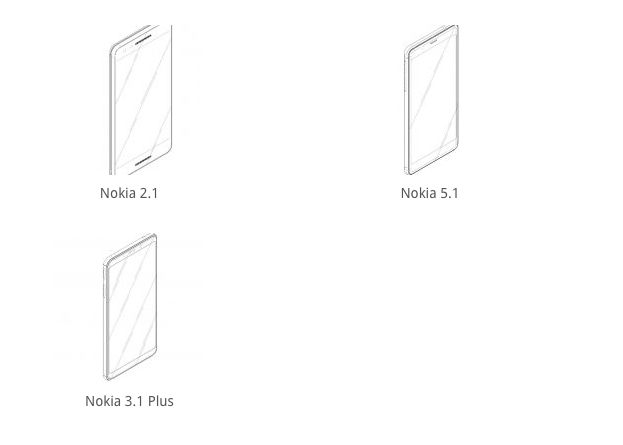 Frida Andersson is named as the designer of Nokia 2.1, the patent for which was submitted in May. The patent number for this handset is 005259843-0001. For Nokia 5.1, Richard Choi is named as the designer. The patent for this handset too was submitted in May, and it was granted in November with the patent number 005258308-0001.
What is pertinent to note here is that another Nokia handset design was submitted in November, and there are some more design patents from Nokia that are not yet published. These pending design patents show that HMD Global is committed to keeping Nokia's designs innovative and unique.
November Security Patch For Nokia 3.1 Plus
Meanwhile, HMD Global has started rolling out a new software update for the Nokia 3.1 Plus, which was launched in October under the Android One program. The handset was hit by a security flaw that allowed hacking under certain circumstances, but the new software update with build number v1.14A adds Google's November security patch to the phone and fixes the said loophole as well.
The security flaw gave hackers within close proximity of the handset an opportunity to create unauthorized code, making some core aspects of a function or an app vulnerable to hacking. It was possible for hacker to gain access to private data on the Nokia 3.1 Plus handsets this way, but it is commendable that HMD Global took no time in addressing this issue. The said update size is about 250MB, and it appears to improve the UI of the handset as well. We suggest you update it over Wi-Fi if you won't have an unlimited data plan. The Nokia 3.1 Plus is Nokia's first budget smartphone sporting a dual rear camera. You can buy this handset for as little as INR 11,139 from Flipkart.