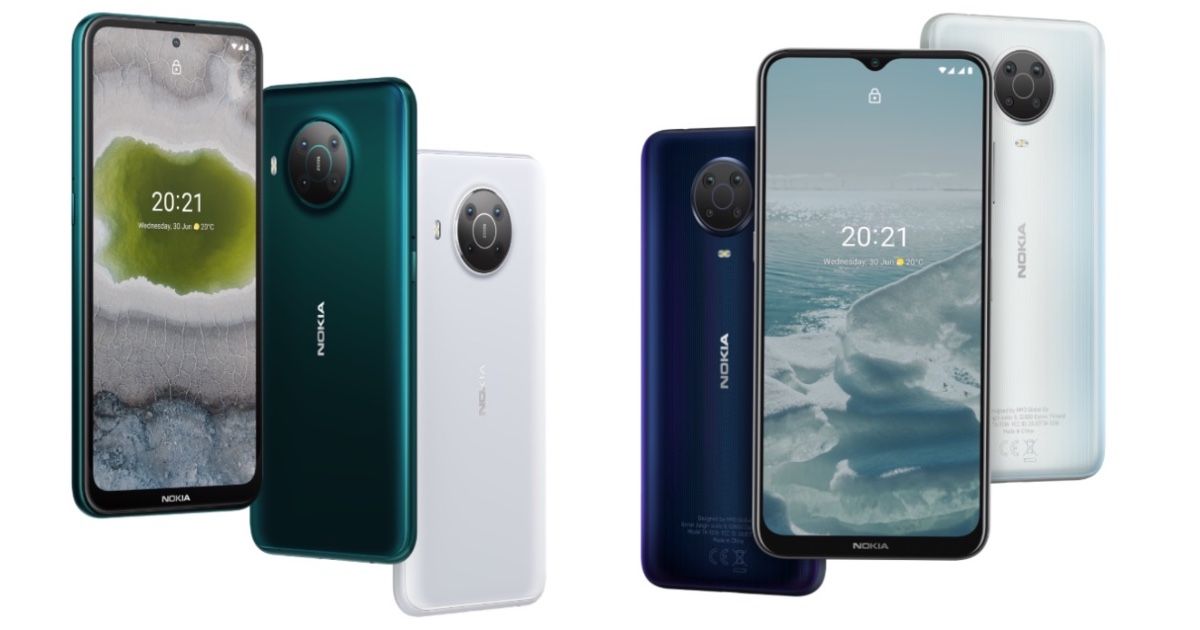 We all knew that it was only a matter of time before other smartphone makers started taking cues from Apple and dropping charging adapters from the box. Well, it seems HMD Global will be amongst the first to do so. As reported by Techdroider, the product page for the new Nokia X20 says that the phone won't come with a wall charger in the box. And yes, like Apple, HMD is also pleading environmental causes for the same. The charger — or the lack thereof — is mentioned under the sustainability section and confirms that there won't be a wall charger with this one.
"An extended 3-year warranty means you can hold onto what you love even longer. There's no plastic wall charger included, and with the 100% compostable case, we've reduced the ecological impact of Nokia X20. Because we know no one can do everything, but everyone can do something," the company said on its product page.
The Nokia X20 has a 6.67-inch FHD+ display, with up to 8GB of RAM inside and 128GB storage. It is powered by a 4470 mAh battery and has a quad-camera setup on the back, with a 64MP primary camera (and Zeiss optics).
Apple was the first to drop wall chargers from its devices, with the launch of the iPhone 12. The company said it's doing so in order to achieve net carbon neutrality, part of its goals to go 100% carbon neutral by 2030. While HMD Global hasn't made any such promises, the company seems to be following suit anyway. Though it's hard to look past the fact that the company will get cost benefits from such a change too.
HMD Global won't be the first to follow Apple's example either. Looking at the history of how this industry has gone, most everyone followed Apple when the company dropped headphone jacks from the iPhone. And Chinese companies set an example a long time ago, when they dropped headphones from phone boxes, another example that many followed, including Samsung.
The sustainability part of the equation has become a big part of smartphone makers' marketing gimmicks too, over the past few years. Of course, it's important for companies to become carbon neutral and to use sustainable products, but one wonders why the first things to go are things that actually help them cut costs.