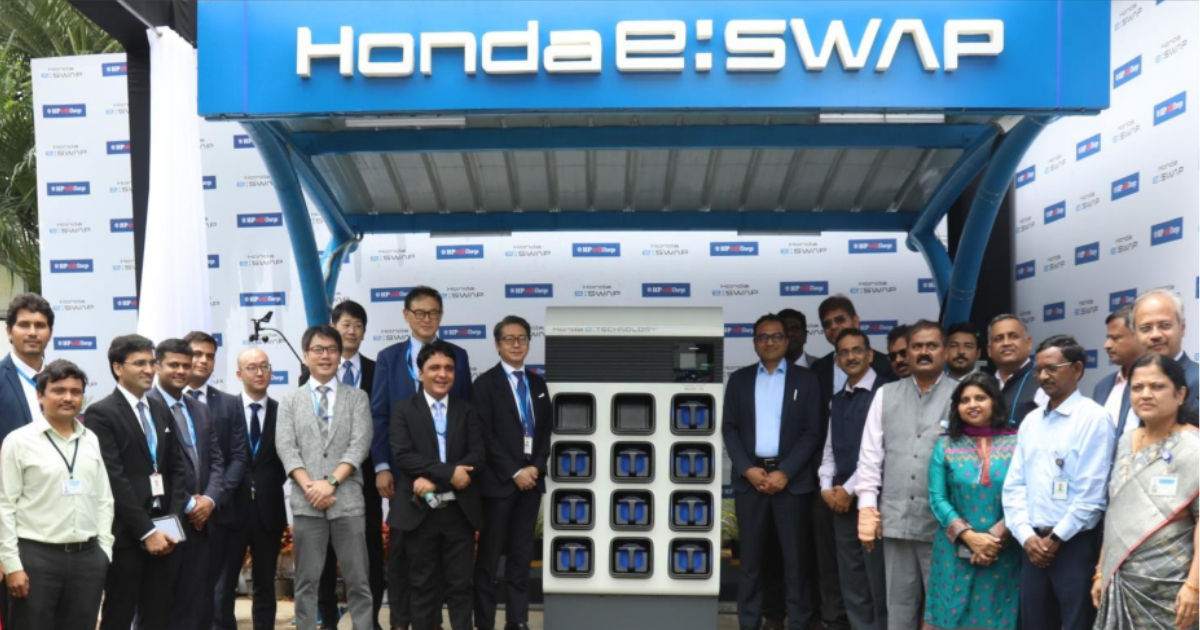 In the midst of the ongoing electric vehicle revolution in India, Honda Motor has taken the onus of establishing charging infrastructure across the country. For this, the company has tied up with oil company Hindustan Petroleum Corporation (HPCL) in order to set up and operate battery swapping services on HPCL fuel pumps in India. The first result of this collaboration is now set to power EVs in India.
The partnership between Honda Motor's unit Honda Power Pack Energy India Private (HEID) and HPCL kickstarted recently with the opening of their first-ever battery swapping station at HPCL's petrol pump in Bengaluru. The collaboration results from a memorandum of understanding (MoU) and a commercial agreement that the two had signed in February this year, promising to collaborate for working in the e-mobility sector.
As per the terms of their agreement, HEID will operate the battery swapping services upon setup. Once ready, the service should enable e-rickshaw drivers to stop at the nearest HPCL battery stations and swap the discharged batteries of their electric vehicles with fully charged ones, significantly reducing the time it takes for recharging an EV.
As Sandeep Maheshwari, executive director-retail at HPCL highlighted in a recent statement, "swappable batteries address the key EV adoption issues such as – high upfront costs, range anxiety, and long charging time." He further mentioned that the "simplicity of vehicle design and the smaller battery packs needed to power the electric versions of 2/3Ws makes them a prime candidate for swapping."
The initiative looks to solve an important issue as the Indian automotive industry makes its transition to battery-powered vehicles. Batteries are among the costliest parts of an EV, and as such, demand time for their upkeep, in the form of regular charging needed to top them up. Battery swapping comes as a viable solution in this regard.
Swappable batteries are much smaller than the battery beds used in EVs that need recharging. This helps bring down the initial cost of electric vehicles, helping buyers opt for them more easily. These also do not require long wait times for charging, as they can easily be pulled out of the vehicle and swapped for a fresh battery that is full of charge.
Honda Motor and HPCL now look to provide this service to Indian EV users. Honda has expertise in battery and EV technology, while HPCL has over 20,000 retail outlets across the country. Together, the battery swapping solution can easily be implemented and scaled between the two. We can expect the service to scale to more cities in the country in a phased manner.