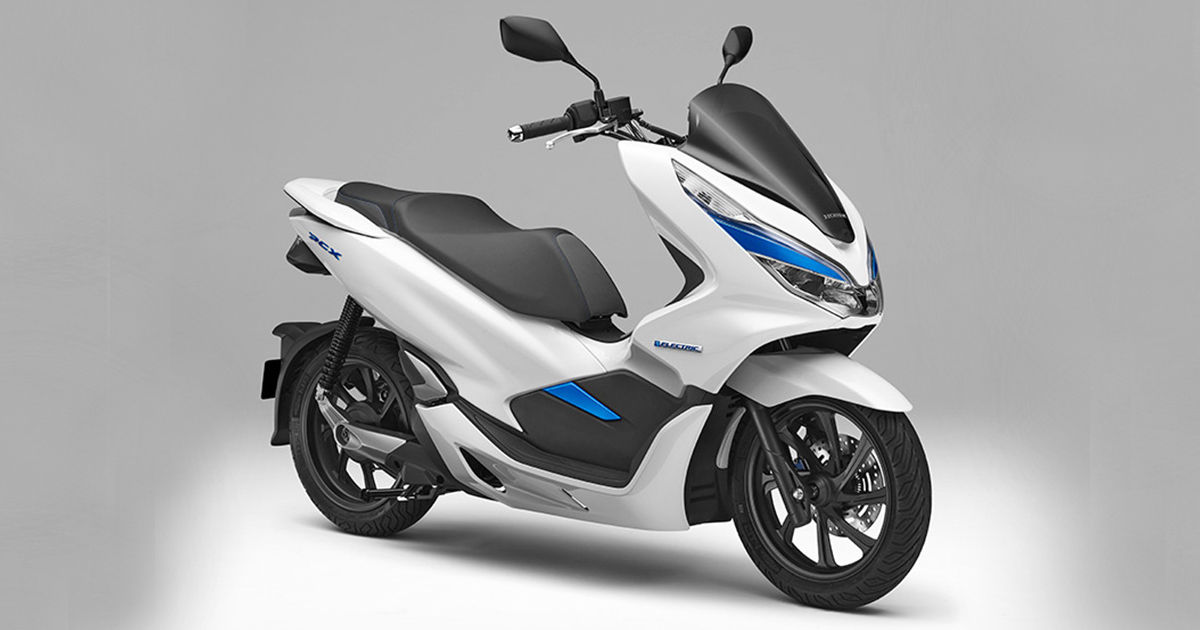 Honda is likely to bring electric two-wheelers to India under its brand name by early next year. Honda Motorcycle and Scooter India (HMSI), the two-wheeler arm of the automotive major in India, seems to be gearing up for the same. With what recent information tells us, we may see Honda enter multiple two-wheeler segments with its EV products. The effort will understandably address the massive popularity that electric two-wheelers have managed to gain in India in a very short time.
Updates on Honda's first EV in India have been shared on the Internet time and again. A recent such report suggests that the Japanese auto major will prefer to enter the Indian EV space with an electric moped, instead of an electric scooter that many had earlier suggested. Interestingly, now we also have a timeline for its launch. There are, of course, plans to expand to electric scooters too, along with electric bikes, which we may see replace Honda's 125cc IC engine lineup first.
Here is everything we know about Honda's electric vehicle plans in India, from its first EV, to other EV products.
Honda's first EV in India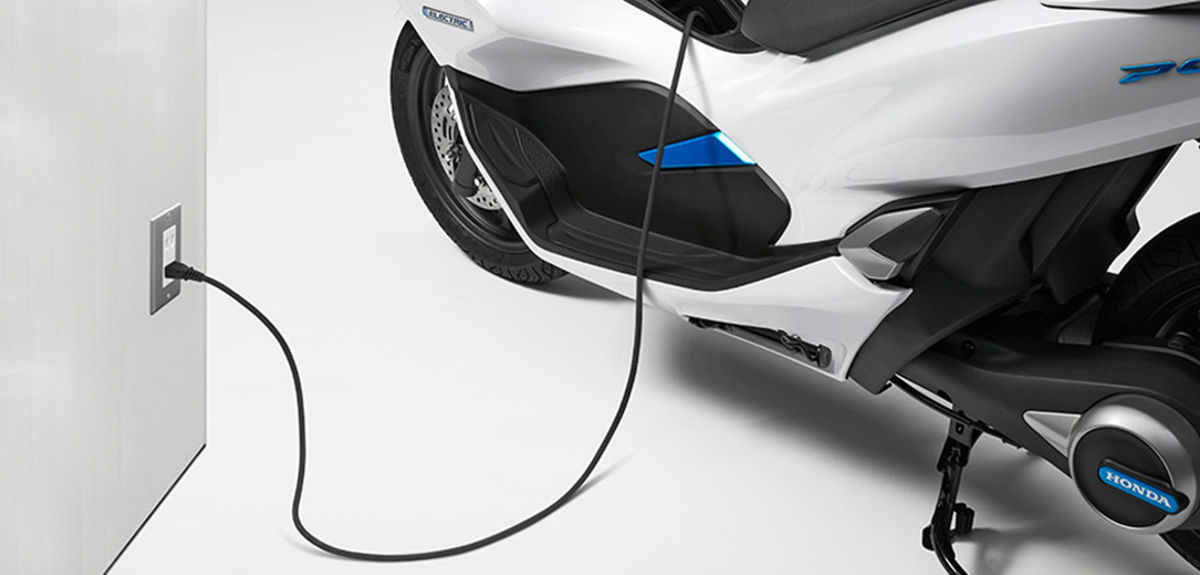 The details on Honda's first electric vehicle in the country were shared last week by HMSI president, MD & CEO, Atsushi Ogata. In conversation with the publication Car&Bike, Ogata confirmed that Honda will be launching an electric moped next year as its first ever EV product in India. He further stated that the launch will take place sometime in April 2023.
Information on this electric moped is scarce, though we do know that Honda will subsequently expand its EV lineup to include electric scooters and electric bikes. The distinction between the three categories will be based on their top speeds. Here is what their functionality and performance will be like –
1. Honda Electric Bikes – As the base offerings in its EV lineup, Honda plans to sell electric bikes or e-bikes in India going forward. These will understandably address people needing a green vehicle for every day, short trips. As mentioned by Ogata, these e-bikes shall be limited to a top speed of 25kmph. With this, there will be no requirement of a registration for these vehicles.
2. Honda Electric Moped – Smaller capacity motorcycles, Honda has been making mopeds for its international markets for decades now. An electric vehicle in this segment will be Honda's first EV in India and will likely address commuters needing a compact vehicle with an average speed. For this, the electric mopeds will be limited to a top speed of 50kmph.
3. Honda Electric Vehicles – The open-end category is likely to include electric scooters, electric bikes (replicating 100cc or higher motorcycles), and even electric cars, as Honda progresses on its EV plans in India. What we know so far is that these vehicles will have a top speed of over 50kmph and will likely replicate some of Honda's best-selling two-wheelers in the country.
Which brings us to the question, what will these electric two-wheelers be? We know that the first one is going to be an electric moped. Though peeking further into Honda's EV plans, we also expect an electric scooter to make way in India. Here is what we know about it so far.
Honda Electric Scooter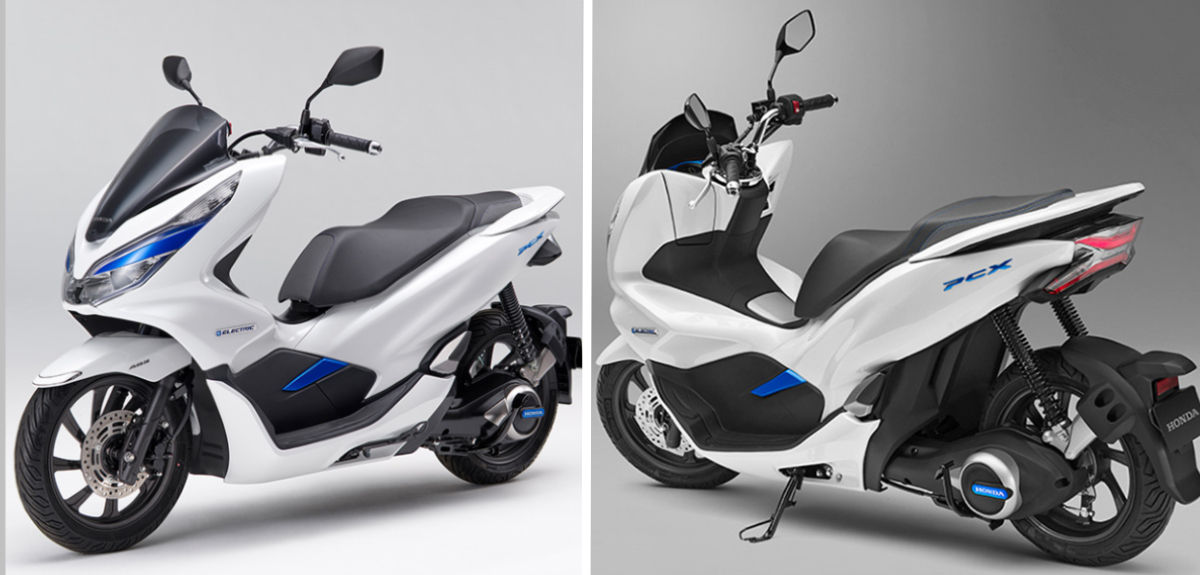 As reported by Autocar last month, Honda has filed multiple patents for EVs and EV technologies in India. A look at those suggests that the company might be launching an electric scooter similar to the Honda PCX in the country in the coming years. If so, we know that Honda will have an attractive EV two-wheeler on offer, with a range of about 40 kms on a single charge and a top speed of around 60kmph.
Here is a look at the Honda PCX, which has been selling in other parts of the globe.
Another way Honda can go about its electric two-wheeler lineup is by building on the success of its petrol scooters in India. There have been reports suggesting that the company will introduce an electric version of its Honda Activa in India. The launch may take place sometime in 2024, with the e-scooter being priced lower than its 110cc IC engine counterpart.
Taking some cues from this, we can expect Honda to be aiming for the masses with such an electric scooter. In case it manages to price the EV lower than the petrol variant, expect some cuts on the EV's performance, like a top speed that might be limited to 60kmph, or a range upto 50kms on a charge. In any case, it is likely that the electric scooter will closely mimic the PCX electric scooter too.
It remains to be seen how Honda marks the transition to EVs in its two-wheeler lineup in India. As and when it does, the massively popular brand is is sure to pose a stiff competition to the prevailing players in the electric two-wheeler space. Though it should be noted that the EV space will not be the primary focus for the firm, at least in the coming years.
As Ogata mentioned to CarandBike, Honda still sees an untapped potential in the petrol-powered motorcycle segment in India and abroad. Because of this, the company will keep its focus on the same for the next 3 years at the least. The electric vehicle lineup will be built as an alternate class of offerings by Honda.
We will regularly be posting updates on Honda's EV plans in India, so make sure you stick to this space to stay on top.