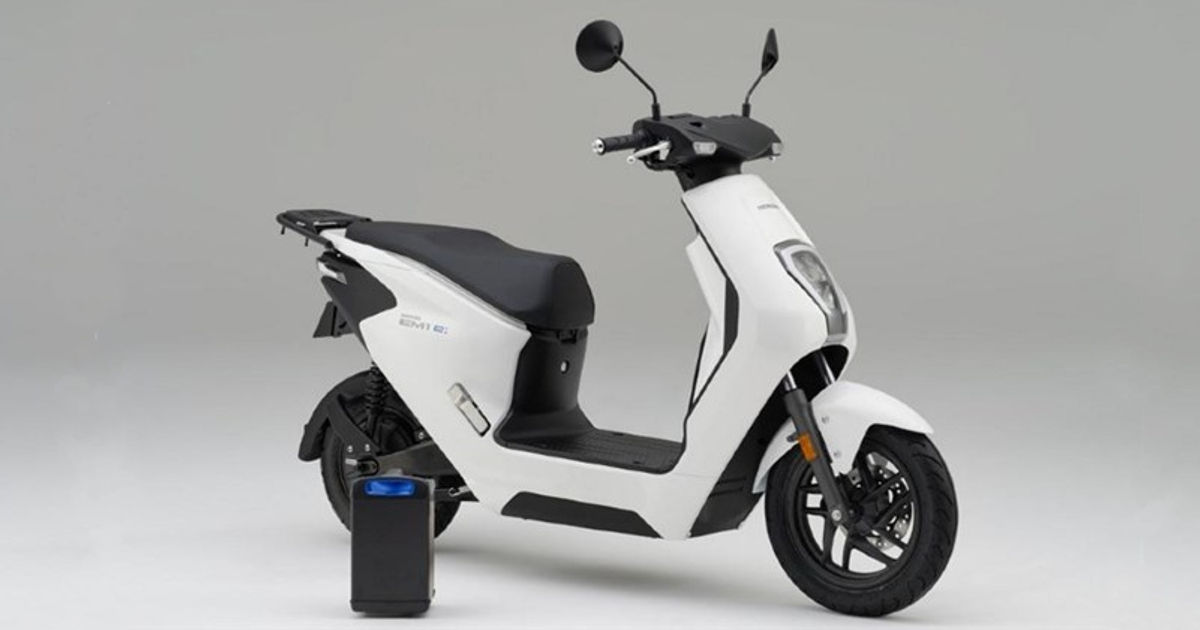 Honda has taken the wraps off a new electric scooter at the ongoing EICMA 2022. Called Honda EM1 e, the latest electric two-wheeler by the Japanese auto major will be its first such offering for the European market, with a subsequent possibility of seeing a launch in other countries as well. The electric scooter will mark its market debut in the summer of next year, though we already know much about it, thanks to its recent unveil by Honda.
The name EM1, for instance, has been derived from the electric vehicle's design of an Electric Moped, a term that addresses most of the electric scooters in Europe. As expected with such a vehicle, Honda confirmed that the Honda EM1 e will be aimed at Europe's young demographic. The electric two-wheeler will serve those looking for an easy transport option within an urban setting.
For this, the company has gone with a minimalistic design, reminiscent of Honda's Benly e to some extent. This means a sleek front mount with a short handle, and an angular and compact chassis housing the headlamps upfront. In addition, the electric scooter has a flat floor with ample leg space for riders and a considerably large rear portion with storage space right beneath the seat. It is easy to see how Honda has designed the EM1 e for emission-less short hops around town.
Honda EM1 e electric scooter details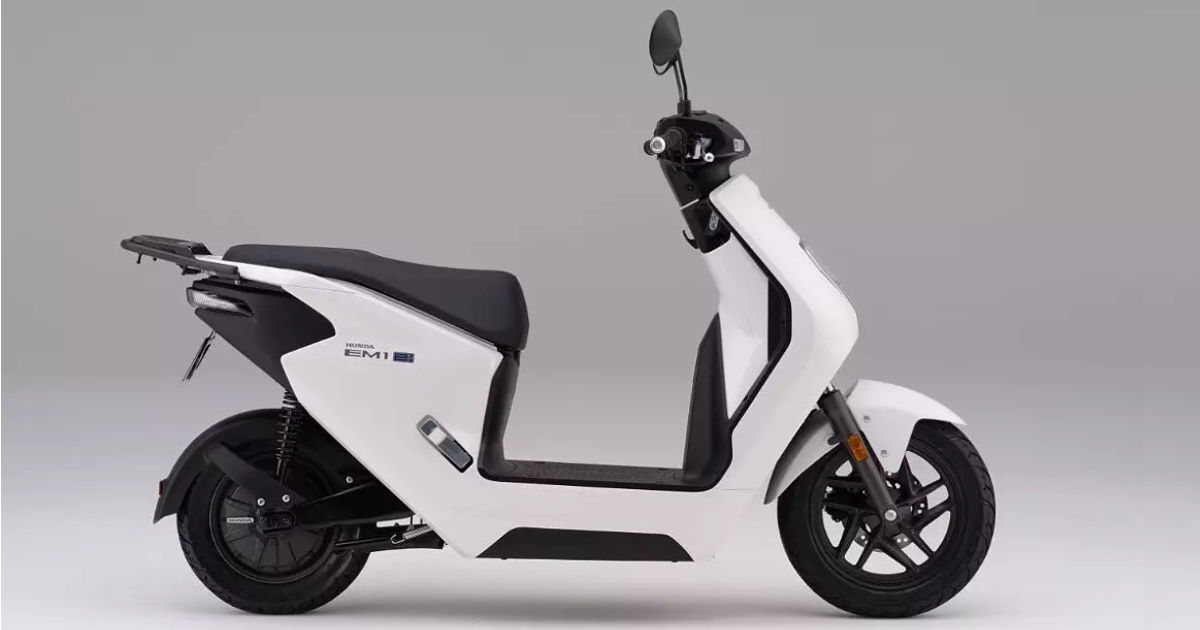 As of now, we do not have all of the specifications for the Honda EM1 e. Though the company has revealed that it will be powered by Honda's Mobile Power Pack e, meaning that it will have a removable battery pack. The EV shall offer a riding range of over 40km on a single charge, post which the battery can be removed and charged at normal plug points at home or other settings, as per the convenience of the user.
Also, from the images of the electric scooter, we can deduce that the Honda EM1 e will likely use a hub-mounted motor on its rear wheel. We can also see a telescopic fork with disc brakes on the wheel at the front, as well as LED lights at both the front and the rear. More details are yet awaited on the Honda EM1 e electric scooter.
The EM1 e will be Honda's start to a total of 10 or more electric motorcycle models that it has promised to launch globally by 2025. We are not yet sure if the electric scooter will make its way to India right at its Europe launch next year, though seeing Honda's stronghold in the Indian two-wheeler segment, it is likely that the company will introduce the electric vehicle in the country sooner or later.
As and when it does, we will be sharing all the information on the Honda EM1 e electric scooter here. So stay tuned to this space for more.