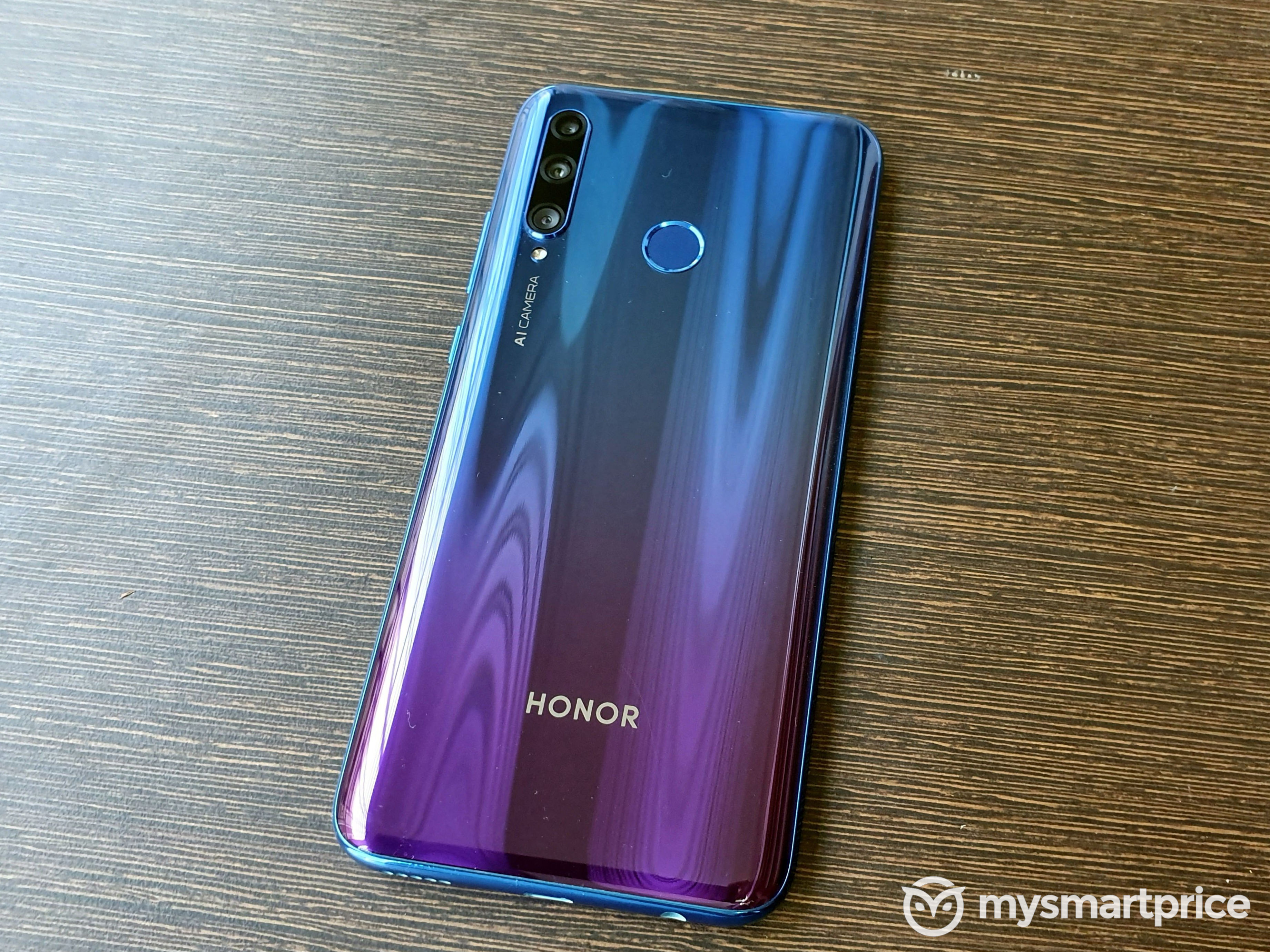 With the release of the Honor 20 series smartphones, the Huawei sub-brand made it clear that aesthetics and imaging were the two most important aspects it wanted to focus on. The Honor 20i, in particular, is meant to be the more affordable option to enjoy those two features. But at INR 14,999, the Honor 20i ends up facing immense competition from the likes of the Redmi Note 7 Pro (Review) and Realme 3 Pro (Review).
What Is Good?
Comfortable form factor with immaculate aesthetics.
Admirable performance, clean software.
Wonderful cameras with strong Night Mode performance.
Vibrant display.
Acceptable battery life.
What Is Bad?
No 4K video recording.
Lacks Widevine L1 certification.
Hybrid SIM card tray.
No fast charging support.
MicroUSB port.
Does the Honor 20i have what it takes to take on its rivals? Perhaps the more important question here is how the U.S. ban on Huawei impacts the life and support for this smartphone moving forward. Let's find out.
[P_REVIEW post_id=159682 visual='full']
Honor 20i Design, Build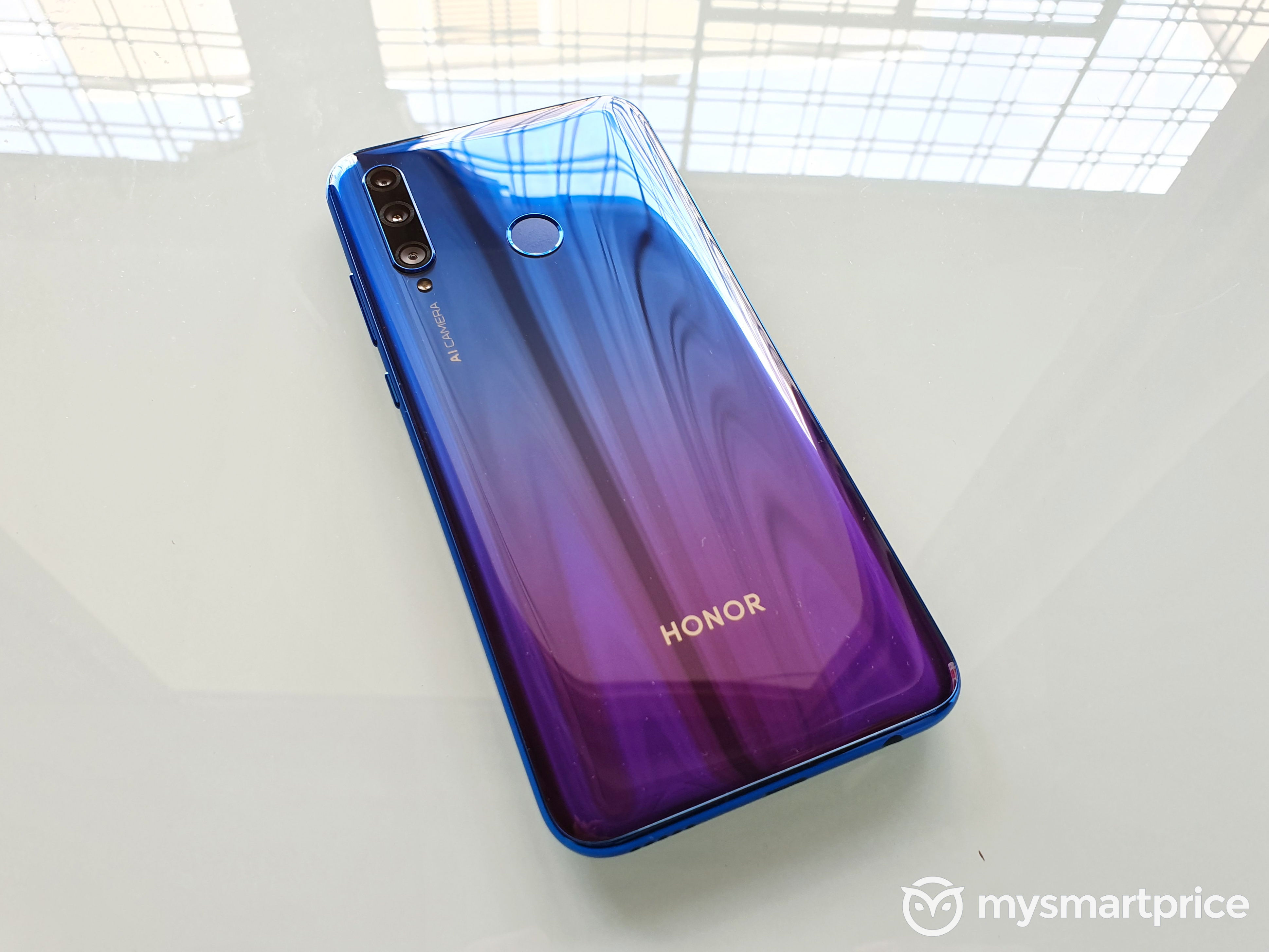 The Honor 20i is a slim and reasonably lightweight device. You have a plastic frame which curves smoothly into the front glass and rear panel. The phone isn't too wide either, which helps with easy one-handed use. The volume rockers and power button are to the right of the phone, and they are reasonably clicky. The bottom is where we find a loudspeaker, microUSB charging port, and a headphone jack. The top of the phone houses a hybrid card tray. The back of the phone has a vertically stacked triple camera setup, while the front has a U-shaped notch to house the selfie shooter. While the Honor 20 gets a side-mounted fingerprint scanner, the Honor 20i makes do with a traditional rear-mounted sensor.
From the outside, the Honor 20i looks just as premium as its pricier siblings. Despite the rear being built with a plastic-like material, the glossy reflections and gradient hue shift make this phone an absolute head turner. While our review piece is called Phantom Blue, you also have the Phantom Red and Midnight Blue color variants to choose from.
While there is no doubt the Honor 20i looks gorgeous, the use of a glossy plastic rear makes the phone susceptible to smudges and scratches. The phone does not flex wfweqdhen bent, but there does seem to be some gap between the rear panel and the internals. Also, the front of the phone doesn't get any Gorilla Glass protection like its rivals. To protect the back of the phone, you should make use of the transparent case Honor provides in the box. As for the front, a screen protector is always a safe bet.
Honor 20i Display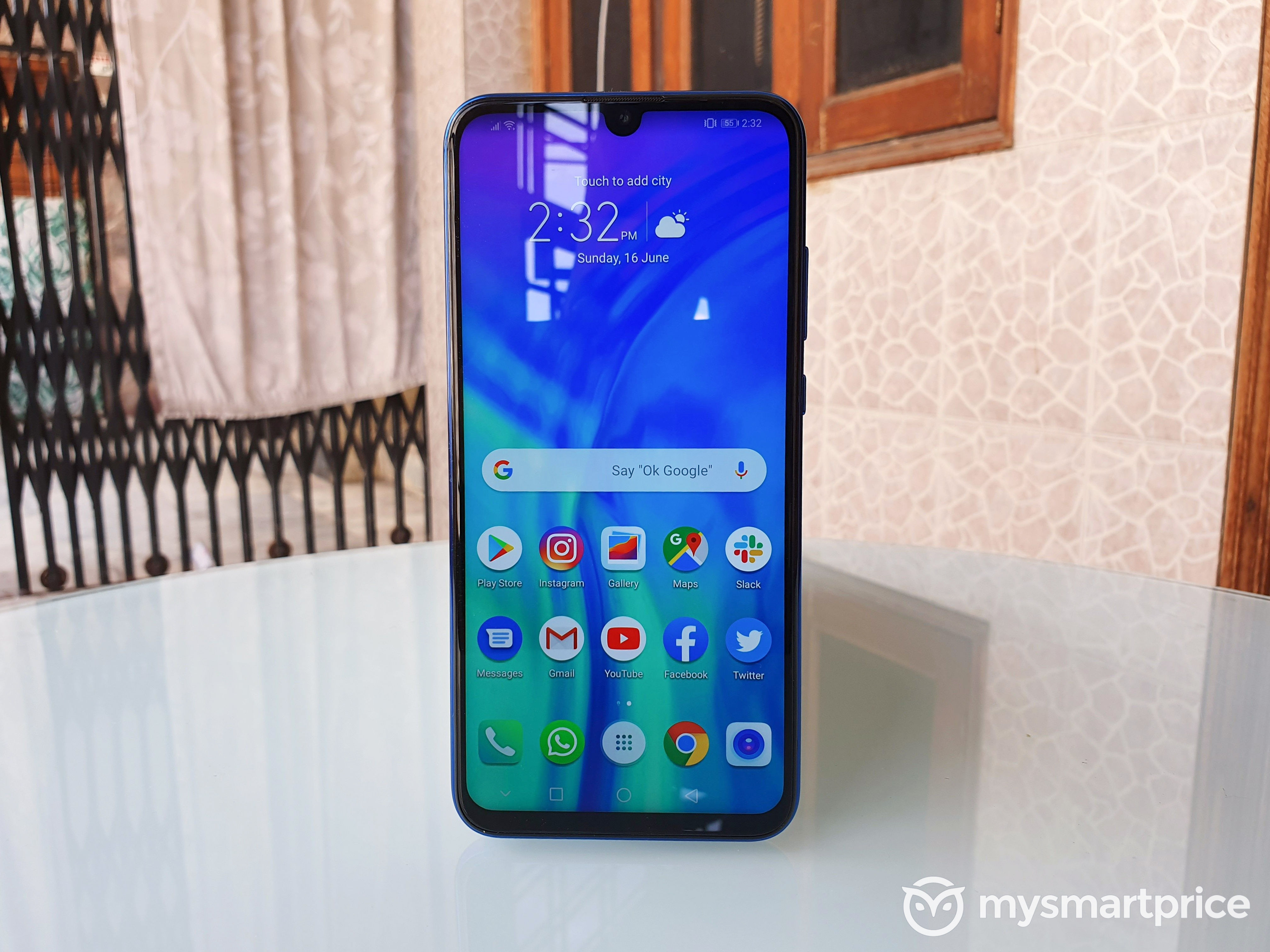 The Honor 20i offers a 6.21-inch IPS LCD screen with a Full HD+ resolution. While the bezels aren't the slimmest, the phone does manage over a 90 percent screen-to-body ratio. This large screen performs just as good as you'd expect from a mid-range LCD panel. A Full HD+ resolution ensures sharp details, with the color reproduction and black levels being excellent for a panel of this caliber. The brightness levels are adequate for use in bright conditions, and viewing angles are quite good as well.
Further adjustment of the display's color profile is possible in the display settings. You have a full color wheel to play with, and a few preset options to choose from as well. The 'Normal' color profile sets the display to a warmer hue, while 'Vivid' allows for a cooler and more saturated color profile. To help reduce eye strain, there is also an Eye comfort mode that reduces blue light emission. This feature can be scheduled to automatically turn on at a specified time of day.
Honor 20i Software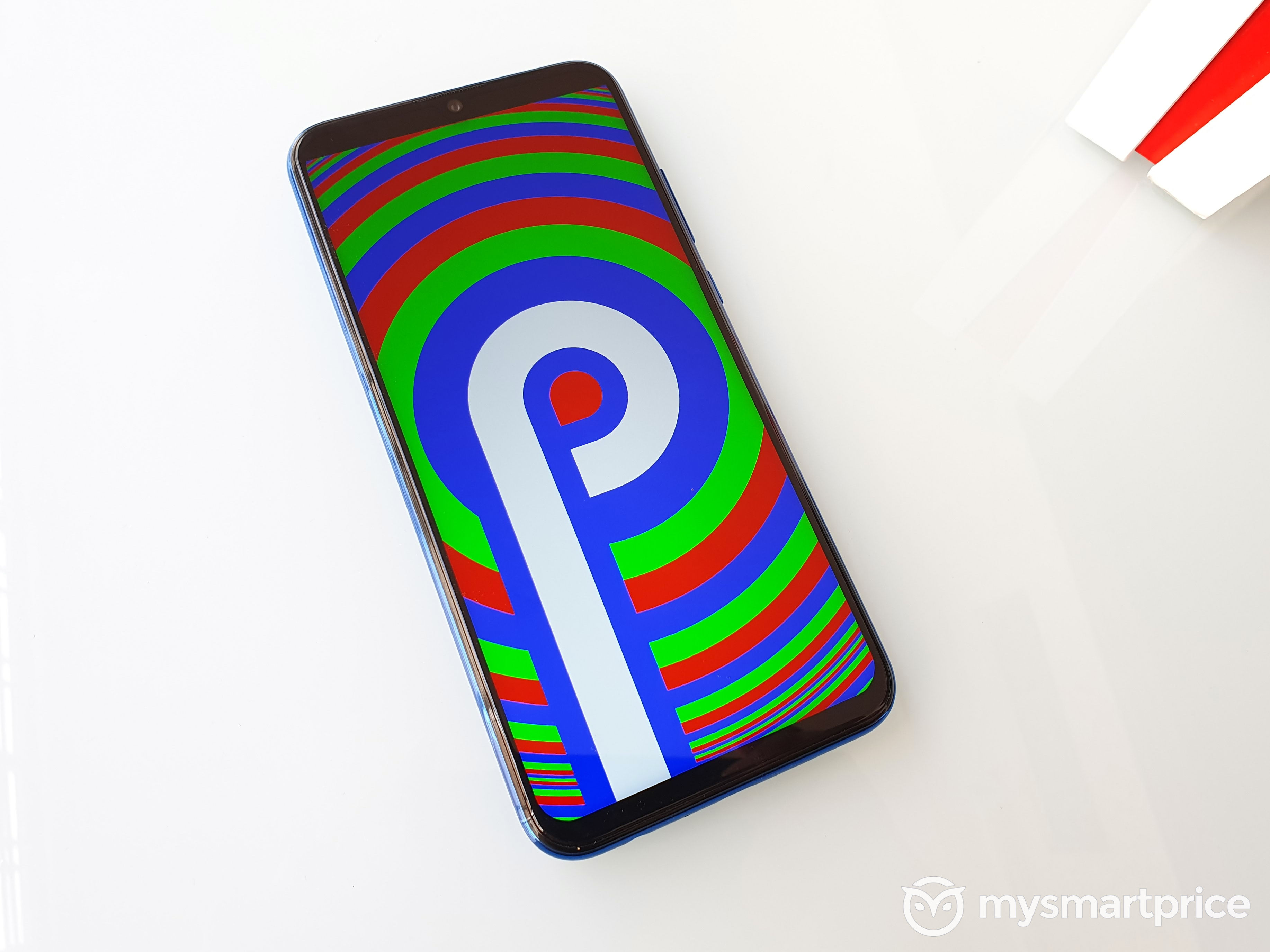 I have always admired how relatively clean EMUI 9 is when compared to some of the competing Android skins out there. There are also a plethora of tweaks and customizations one can do to personalize the phone. For example, you can choose whether all apps stay on the home screen or in an app drawer, and you can switch between gesture, three-key, and dock navigation. There is a Ride Mode that allows for distraction-free driving. Conversely, Party Mode allows you to pair up with other Huawei/Honor phones and play the same songs from all of them.
For those who hate the way Xiaomi's MIUI is filled with advertisements, EMUI becomes a great alternative. You don't have any intrusive adds thrown at you if you use system apps. The bloatware situation is also quite moderate, and most of these unnecessary apps can be either uninstalled or displayed.
With that said, not everything is perfect, and EMUI does have scope to improve. For one, the option to pull the notification shade down on the lock screen is absent. There is also the aggressive battery optimization mechanism which can sometimes kill background applications that you might want to keep running.
Honor 20i Performance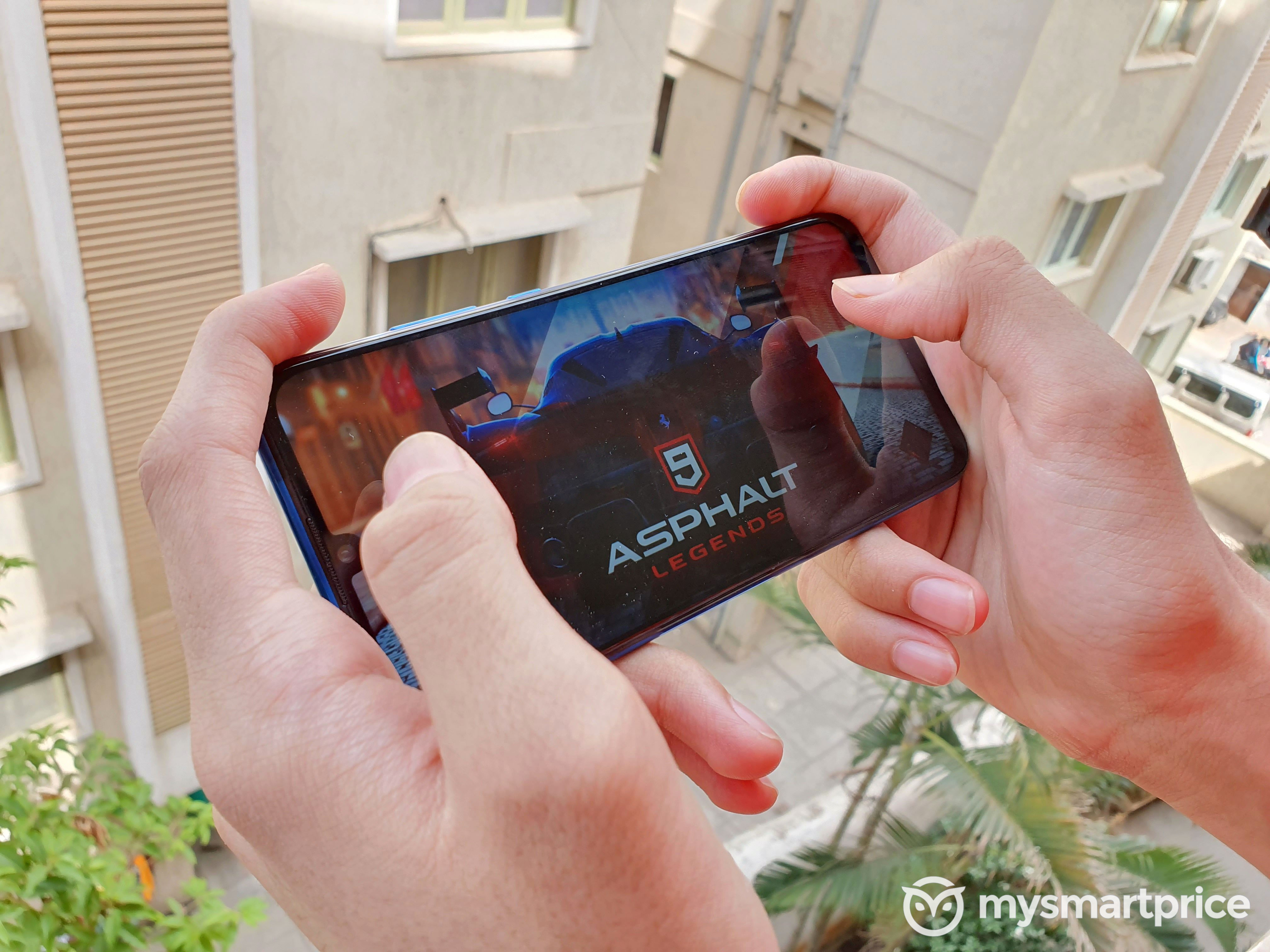 The Honor 20i is powered by a HiSilicon Kirin 710 chipset that is paired with 4GB of RAM and 128GB of storage. By default, the phone runs Android 9.0 Pie with EMUI 9 running on top. Using this combination on the Honor 20i is a wonderfully pleasant experience.
With the Kirin 710, Huawei has come a long way in optimizing this chipset, and the Honor 20i is a great example of this work. This mid-range smartphone performs admirably in everything one can throw at it. Be it everyday tasks such as browsing social media apps to more demanding workloads such as an hour-long session of PUBG, the Honor 20i can do it all without breaking a sweat. Gaming performance will obviously not be as smooth as that on a flagship processor, but the Kirin 710's Mali-G51 MP4 GPU and Huawei's GPU Turbo 2.0 together offer one of the best budget mobile gaming experiences.
The rear-mounted fingerprint scanner has no issues detecting fingerprints. As has become mainstream these days, there is the option of using Face Unlock via the front camera. While this isn't as secure as using your fingerprint, the unlock method does work quite well on this phone and can be used if you want the convenience of having the phone unlocked the instant you look at it.
When it comes to calls and audio, the top earpiece gets sufficiently loud, and the sound clarity is completely acceptable. Connectivity and reception are also as good as they can get in India these days. As for the bottom-mounted loudspeaker, the volume levels are again fairly decent. There are some audio clarity issues at full volume, but it does get loud enough such that you can watch YouTube videos or take loudspeaker calls in moderately noisy environments.
The Honor 20i also gets aptX HD support that allows for noticeably better audio quality when using compatible wireless speakers or headphones. Sadly, you do miss out on Widevine L1 support, which means streaming videos on Netflix or Amazon Prime Video will be limited to 720p resolution.
Honor 20i Camera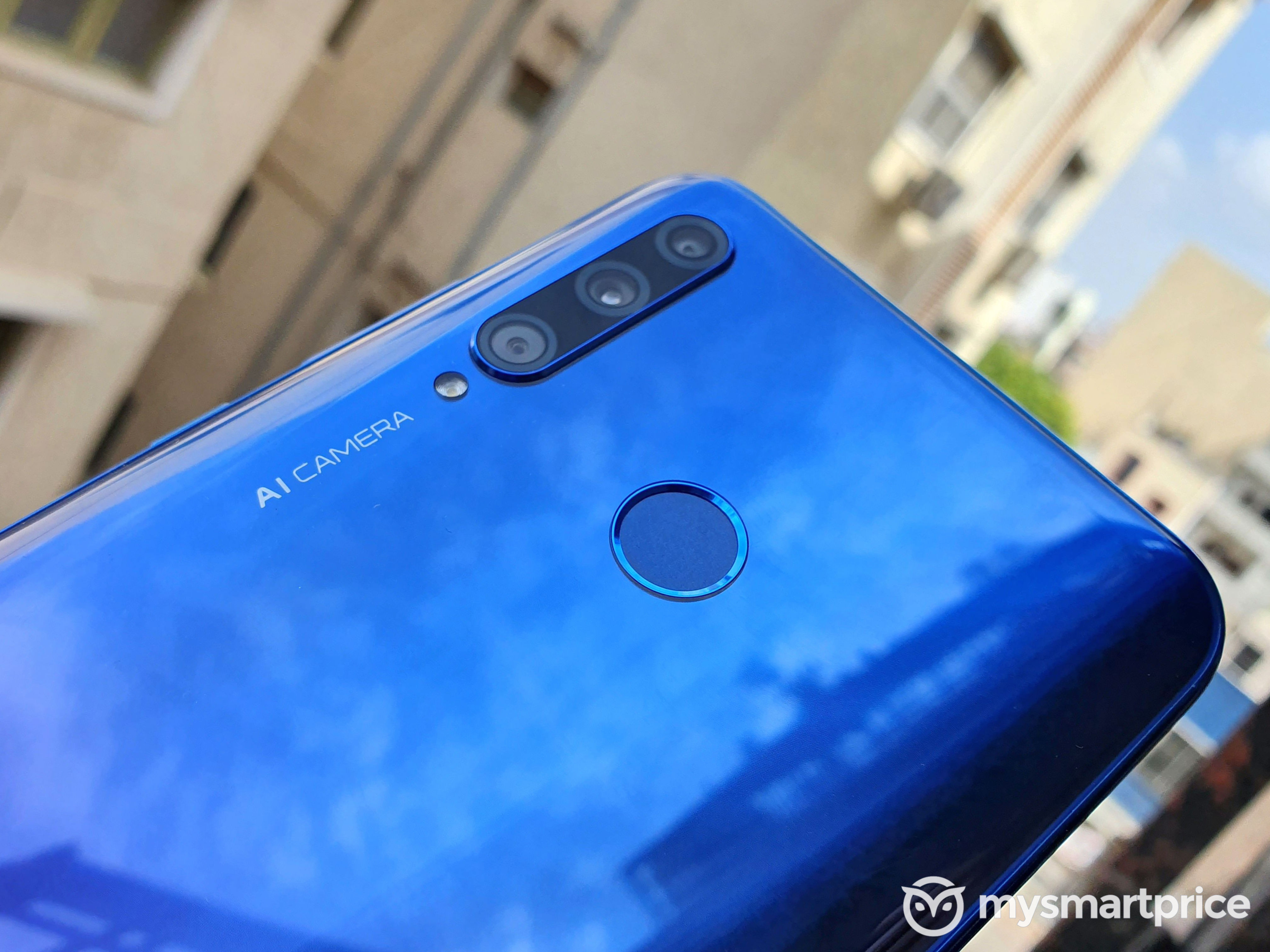 As mentioned earlier, one of the key aspects Honor focused on when coming up with the Honor 20 lineup was the camera. The back of the Honor 20i gets a 24MP primary camera paired with an 8MP ultra-wide angle lens and a 2MP depth sensor. At the front, we have a 32MP camera for selfies. From my time with these shooters, I can say Honor has mostly delivered on its promise.
With ample ambient lighting, the Honor 20i can take some impressive shots with great details, vibrant colors, and decent dynamic range. There is an 'AI' mode that helps further boost colors and bring more life into your photos. There is a dedicated HDR mode for the rear camera that can boost shadows when needed. The selfie camera doesn't get this mode, but can usually automatically compensate for situations where your face is improperly lit.
The wide-angle camera at the back of the Honor 20i certainly helps get more in the frame. The level of detail does go down a bit, but this is hard to complain about considering how much more you get to fit in a single image. Then there is the 2MP depth sensor that can help take portrait shots. The rear cameras manage fairly decent edge detection and background blur.
As for the 32MP-facing camera, we again have a capable shooter that takes well-detailed shots as long as the beauty filters are turned down. You get the AI mode here as well, along with a software-based portrait mode. Edge detection is not as crisp as it is on the rear camera, but it certainly gets the job done.
Honor 20i Daylight Camera Samples
As expected, when ambient lighting goes down, imaging quality takes a hit. However, Honor has included features for both the front and rear camera to handle low-light scenarios. A Night Mode is provided for the rear camera to take long exposure shots. You need to hold your hand steady for 5 seconds if you want good results. Even though the resulting images have some noise and lack sharpness, there is an impressive amount of color and detail recovered. For selfies, the display becomes white and brightness is cranked completely to light up your face. The resulting image is similar to what you would get with an LED flash turned on.
If capturing high-resolution videos is one of your hobbies, the Honor 20i will leave a bit to be desired. The phone only manages up to 1080p 60fps video recording at a time where many of its competitors offer 4k resolutions video capture.
Honor 20i Low-Light Camera Samples
All-in-all, the Honor 20i is a great phone for capturing images in daylight. Low light does present a challenge, but the features provide to sustain image quality in these scenarios does work reasonably well for a phone of this caliber.
Honor 20i: Battery Life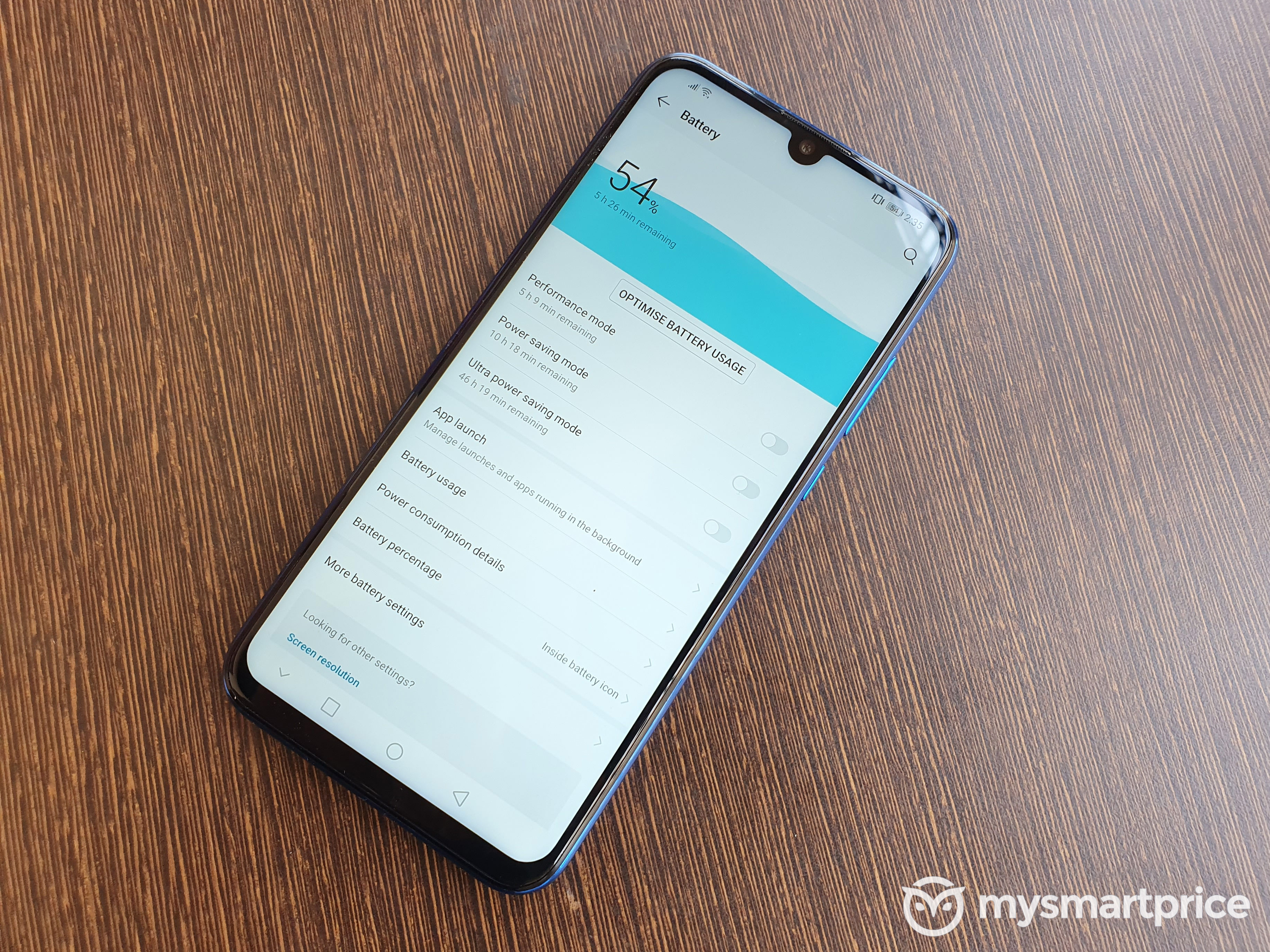 Knowing how well Honor's EMUI manages background tasks, it is no surprise how long the Honor 20i can last on a single charge despite its battery only measuring 3400mAh. With heavy use consisting of gaming, video streaming, internet browsing, app downloads and installs, calling, and using the camera, I managed to get around 6 hours of screen-on-time with 29 hours of standby. On average use, I easily managed to go through a full day with some juice still left in the tank. The included power saving modes should make it possible to stretch the battery over to the next day if needed.
Charging times can be a bit slow if you compare the Honor 20i to some of its competition since you don't have fast charging. The included 10W charger takes a bit under two hours to charge the phone entirely. The use of a micro-USB charging port is also a let down considering Xiaomi has managed to offer a USB Type-C port at this price point.
Honor 20i Review Verdict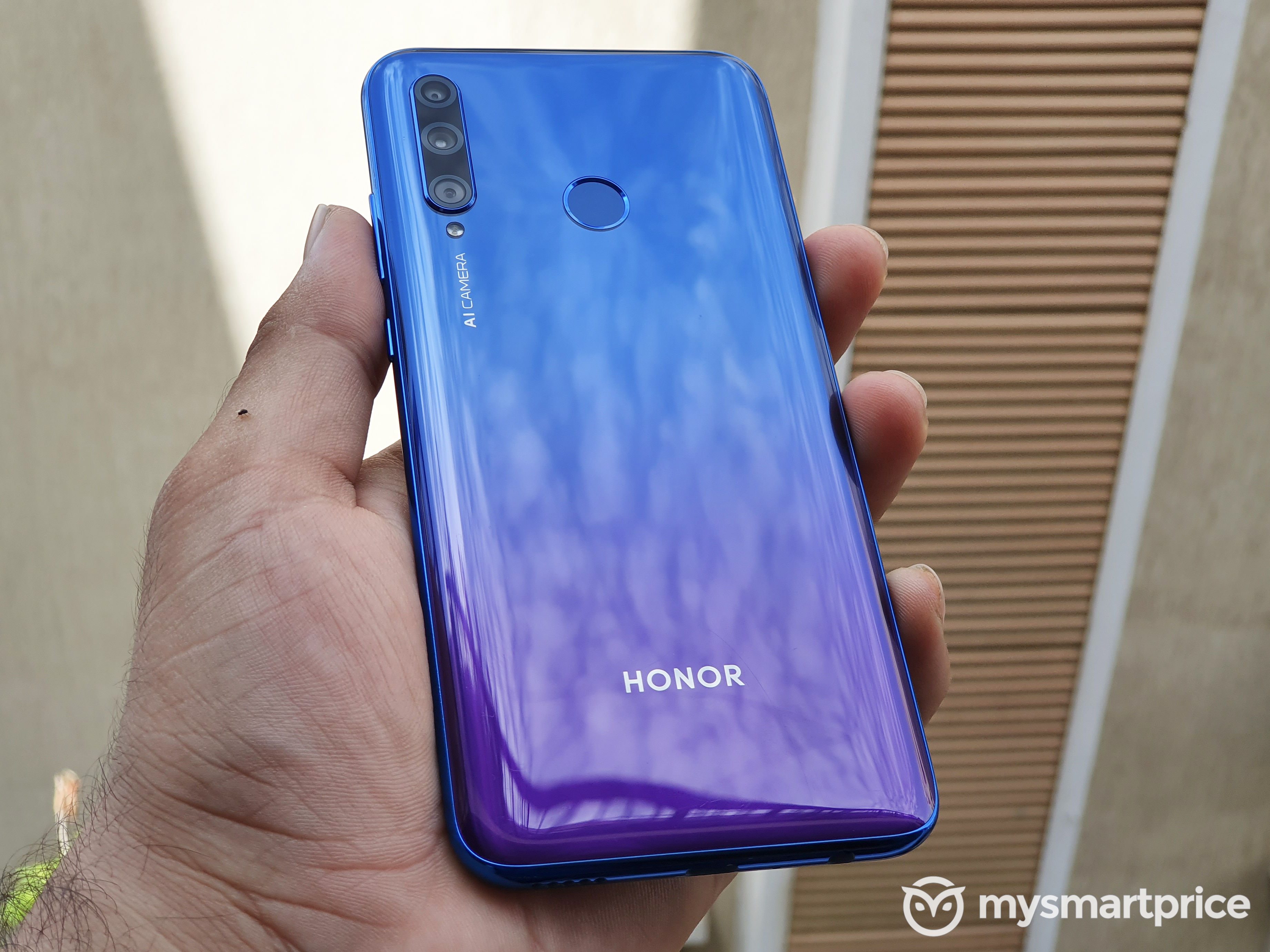 From what we have seen, the Honor 20i is most definitely a worthy contender when it comes to smartphones priced around INR 15K in India. You get an excellent display, wonderful performance, clean software, impressive photography, and acceptable battery life. While the benchmark numbers might be a bit lower than the Redmi Note 7's or Realme 3 Pro's, Honor's offering still manages to offer a satisfactory overall user experience.
The Honor 20i is indeed the phone for those looking for great aesthetics and versatile imaging on a budget. But if raw performance is what you are looking for and the aforementioned two criteria are something you don't care about, then Huawei itself has the Honor Play that will get you a flagship-grade chipset for about the same price.
Now to answer the pressing question I alluded to at the start of this review, following the launch of the Honor 20 series in India, Honor released a statement to assure everyone that it will continue to offer security updates and after-sales service to all existing Honor devices, including those that are in stock globally. Google will also continue to support all its services, such as Google Play and Gmail on Honor/Huawei phones without any interruption.
If the U.S. government does not lift its ban on Huawei, the most significant impact for existing Huawei/Honor smartphones will most likely be contained to OS updates. This means you will be missing out on potential new features that future Android versions will bring. If that is a risk you are willing to take, and perhaps want to show your support to Huawei/Honor in these troubling times, go ahead and get yourself an Honor 20i. It is a great budget phone that looks nice and offers solid imaging.